Written by Bradt Travel Guides
We think it's fair to say that Benin isn't the first destination on everyone's travel list. But this little-known West African nation is one of the most exciting on the continent, a place where ghosts and gods, giant talking haystacks and kings who can turn into trees on a whim rule the streets. But there is more than just storybook magic here. Arguably the best wildlife destination in the region, its two national parks are teeming with buffalo, elephant and lion, while the tribal villages of the Somba and Tanéka peoples offer an invaluable insight into traditional life. If you hadn't considered visiting Benin before, we think you might after reading this.
Delve into the magical world of Voodoo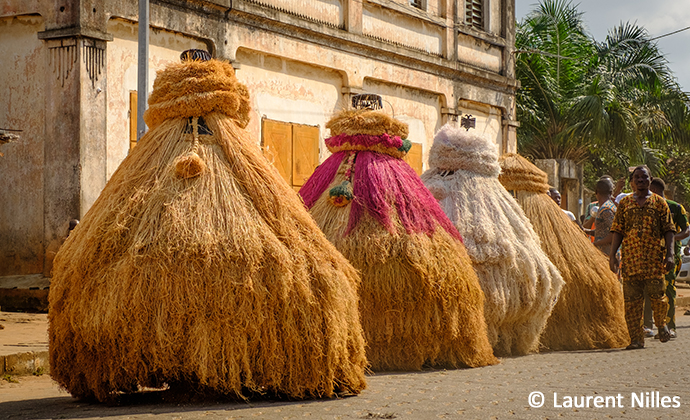 It's easy to catch a glimpse of Voodoo culture in Ouidah © Laurent Nilles
Universally regarded as the birthplace of Voodoo, Benin is undoubtedly one of the best places in the world to gain an insight into this fantastical world of magic and spirits. This animistic religion has roots that stretch back thousands of years, and its adherents believe not in the Hollywood-inspired clichés of the living dead and bloody sacrifices of virgins, but instead in the power of nature. The Fête du Vaudou, held in Ouidah in January, is easily the best time to catch a glimpse of this weird and wonderful hidden world, but almost any town or village in the south and centre of the country is a good bet – in fact, in many ways a small village is better than Ouidah as with fewer visitors there's generally a warmer welcome.
Enjoy an audience with royalty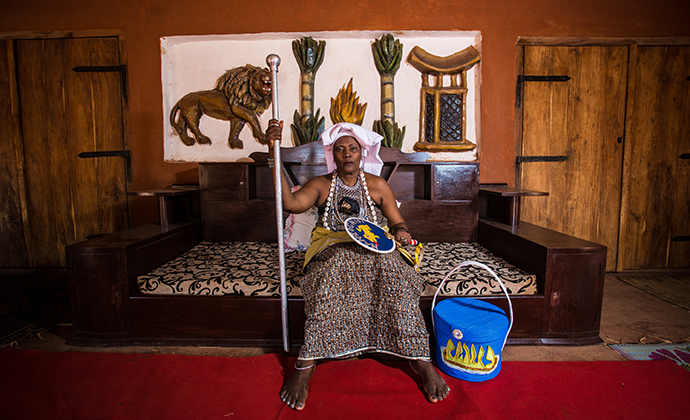 Meet Nan Zognidi, Abomey's queen mother © Stuart Butler
If there is one place to meet a king while in Benin then it surely has to be Abomey. It comes as a surprise to many people to learn that if the king is in residence and not overly busy then he is happy to receive foreign guests. An immensely cheerful and friendly fellow, the now elderly Roi (King) Agoli Agbo wears a silver face mask over his nose and mouth. This is to prevent him from breathing in the germs of mere mortals like you and I. The king is of course very knowledgeable on his kingdom's history and culture and normally interested to learn about his visitors' own lives. As he's the most important king in the country you might expect a lot of pomp and overinflated egos, but in fact the whole audience is very relaxed and jolly.
Discover West Africa's best game parks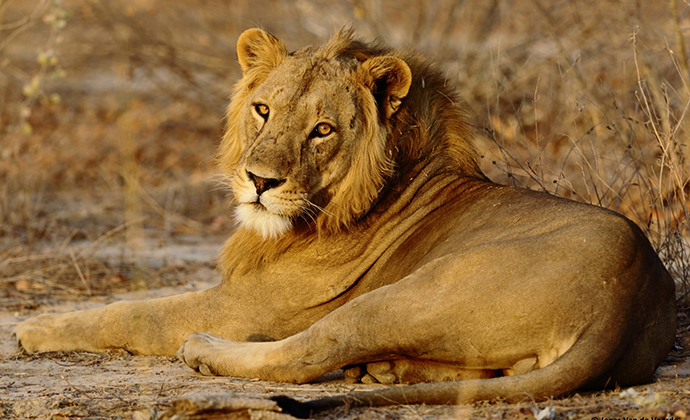 Benin is arguably the best safari destination in West Africa © J Van der Voorde, African Parks
West Africa isn't known for the vast conservation areas and huge herds of wildlife that are found in most countries in eastern and southern Africa. That being said, however, if you're looking to go on safari in the region, Benin is definitely the place to do so. The country is home to what is just about the last great savannah ecosystem in West Africa and, at the fabulous Pendjari and W national parks, it offers the greatest variety and best opportunities for viewing large mammals in all of West Africa, which include several sub-species never seen in eastern Africa. All of the Big Five can be spotted in the two UNESCO-listed national parks, as well as a colourful array of birds.
Explore hidden tribal villages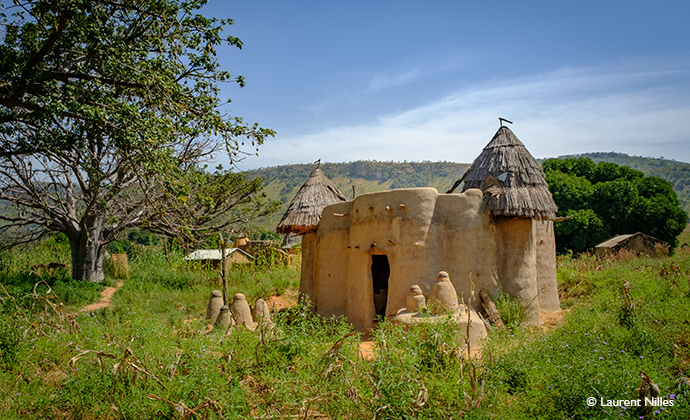 The Somba villages outside of Natitingou are some of the most unusual and interesting architectural constructions in Africa © Laurent Nilles
Fairytale-like castles made of mud bricks, known as Tata Sombas, dot parts of the north. Constructed by the Somba, one of Benin's oldest tribal groups, these perfect mud fortresses include a small entrance and ground floor reserved for the livestock, a first floor dedicated to the storage of crops and other items, and a second storey with turrets set aside for the family living quarters. The only access to this family living area is by a ladder, which can be withdrawn at the first sign of danger. To this day the Somba remain a shy, private people who prefer to keep themselves to themselves and this has allowed them to keep their traditions a little more alive than many African tribal groups. However, if you head to the village of Boukoumbé, you'll find plenty of people willing to show you around for a small fee.
Take a boat trip to the 'Venice of Africa'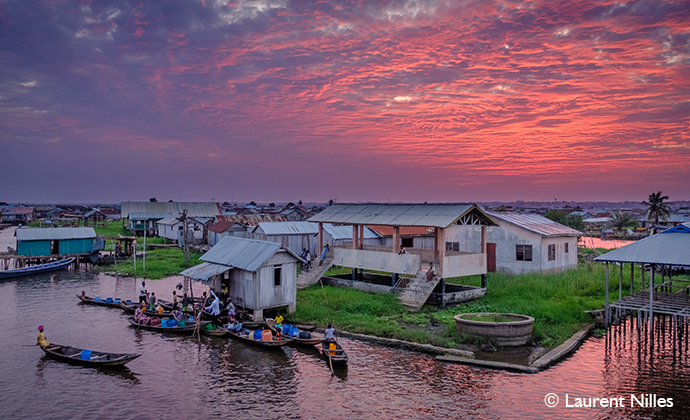 The floating silt village of Ganvié is Benin's biggest tourist attraction © Laurent Nilles
Built with the aid of crocodiles, the floating stilt village of Ganvié is easily most memorable day trip from Cotonou. Known as the 'Venice of Africa', this extraordinary aquatic settlement is undoubtedly one of Benin's top attractions, but you would be unfortunate if you found yourself sharing your visit here with more than half a dozen others. The village itself seems to be nothing short of an organic creation – a town where nature went a little off the rails and the reeds and weeds just grew up into living houses, shops and a marketplace. As you lean back in your pirogue, drifting lazily across the hot lake to Ganvié, which means 'the people are saved', you may just wonder what on earth possessed anyone to build a town in such a peculiar location.
---
Inspired to visit this magical country? Get 10% off our comprehensive guide: