Written by Tim Clancy
Are you planning a longer stay in Bosnia? Or are you returning for a second visit and have already seen plenty of Sarajevo and Mostar? Besides Bosnia and Herzegovina's two most famous cities, there are many other interesting places that might not be so fashionable but certainly warrant a visit. Here are just five of them.
Banja Luka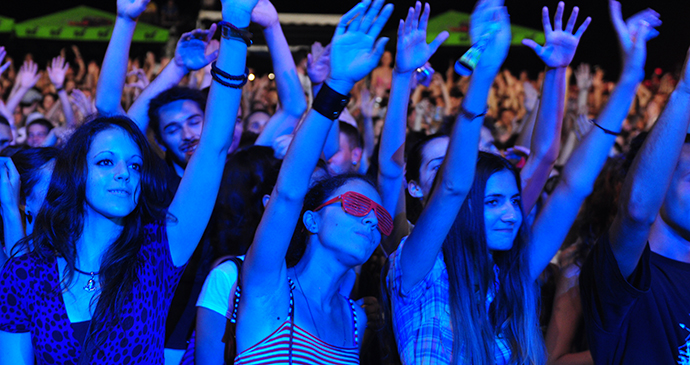 Partygoers at Banja Luka's Demofest © Tourist Association of the Federation of Bosnia and Herzegovina
It is fair to call Banja Luka – the administrative capital of the Republika Srpska – an underrated city. Most visitors to Bosnia and Herzegovina don't come here. That is starting to change. Banja Luka has a thriving nightlife and is well known for both its club scene and its live music festivals, namely Demofest. Loaded with lots of leafy parks – so one doesn't feel trapped in an urban jungle – Banja Luka also has a distinctly young vibe, which is fuelled by its university. For many, the town is and will always be synonymous with rafting. Banja Luka and the Vrbas River hosted the 2005 European Rafting Championship and the 2009 World Rafting Championship.
Zenica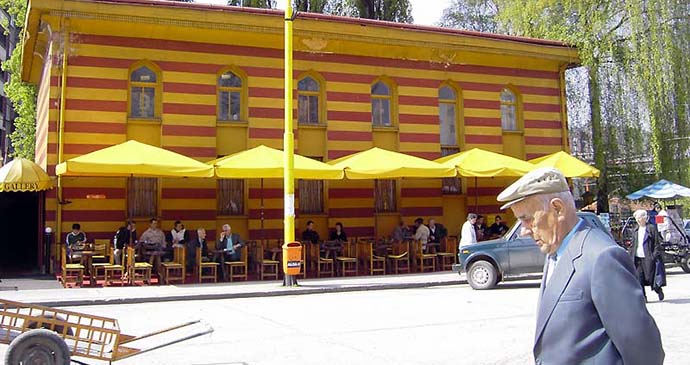 Enjoying a coffee in Zenica © AWI, Wikimedia Commons
Zenica is the largest and most industrial town in central Bosnia. There is more to Zenica than the rather intrusive industrial zone that dominates the city's image. Peeling back the socialist layer of crude architecture and bulky industry reveals the old Zenica and the true heart of the city – a quaint downtown district with mosques, churches of Catholic and Orthodox denomination and a Jewish synagogue. For those of you who opt to take a closer look, you will certainly find something worthwhile.
Travnik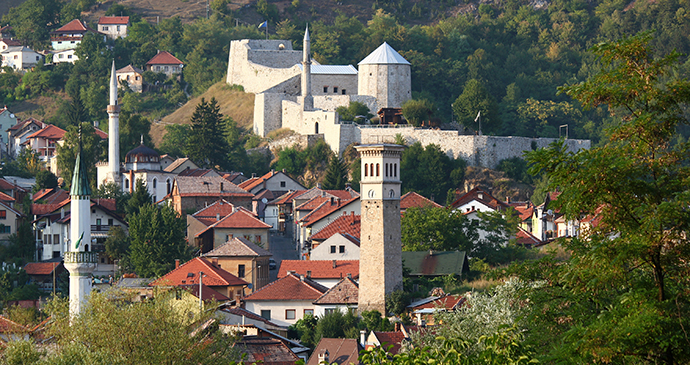 The Ottoman influnece on Travnik's appearance is clearly visible © Julian Nitzsche, Wikimedia Commons
Since its days as the former residence of the early Ottoman rulers of Bosnia and Herzegovina, Travnik has been a sort of cultural powerhouse in central Bosnia. Wherever you wander in Travnik you will find traces of a rich culture and an eventful history. Travellers to this area from the 16th–19th century remarked that Travnik was the most oriental-looking town in Bosnia and it therefore received the honour of being called the European Istanbul.
Visoko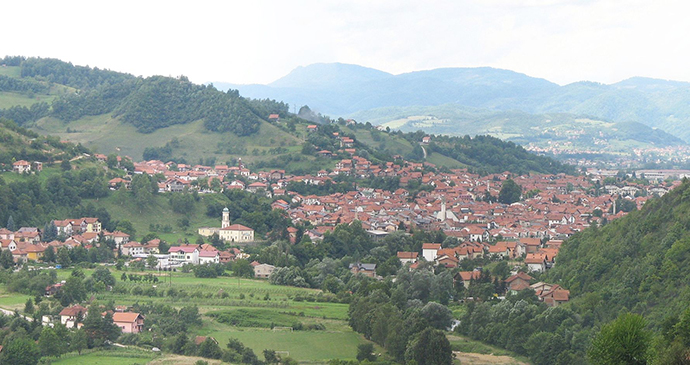 A view of Visoko from the surrounding hills © Mhare, Wikimedia Commons
Visoko is not yet a town that caters for tourists, although there is plenty to see and do. Visoko's čaršija (old town) is a good start. It's an enjoyable place to roam and check out the local leathersmiths and a few of the other specialised zanati (handicrafts). This is a great place to window shop and sit and have a coffee. Store owners tend to be very laid-back and don't mind at all if you enter to watch the old trades being performed right there in the shop.
Počitelj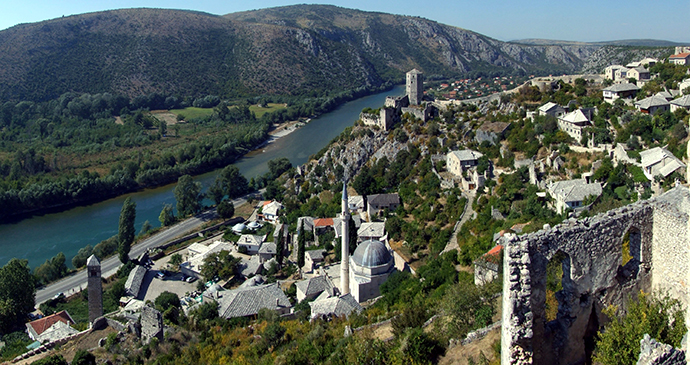 Počitelj is a town that visitors to Herzegovina should definitely consider visiting © Pudelek, Wikimedia Commons
This quaint oriental-style town is located about a half-hour drive from Mostar and is listed as a UNESCO World Heritage Site. Besides its stunning oriental architecture and Ottoman feel, it also hosted the longest-operating art colony in southeast Europe. It reopened in 2003 after ten years of inactivity due to the war. Artists from around the world have gathered here to paint the likes of the shiny red pomegranates and figs that grow in abundance on the hills of Počitelj.
---
If you would like to find out more about these towns and others in Bosnia and Herzegovina, pick up a copy of our guide to the country with a 10% discount: