Jini Reddy's innovative book Wild Times presents 26 activities spread across the length and breadth of Britain that fulfil a hunger for creative ways to connect with the natural world on our shores. As Jini explains, the activities that she has selected offer a thrilling intimacy with both the land and those that care for it, to the extent that it's not the destination that takes centre stage but the experience. Of course, this engaging approach to travel and nature that seeks to nourish the spirit need not be limited to Britain and can equally be applied to destinations that are further afield. Here are some of our suggestions.
Salts and sulphur in Tajikistan
Garm Chashma is the best hot spring in Tajikistan. Legend has it that Ali, son-in-law of Muhammad, struck the ground with his sword while fighting a dragon, and hot water spewed forth.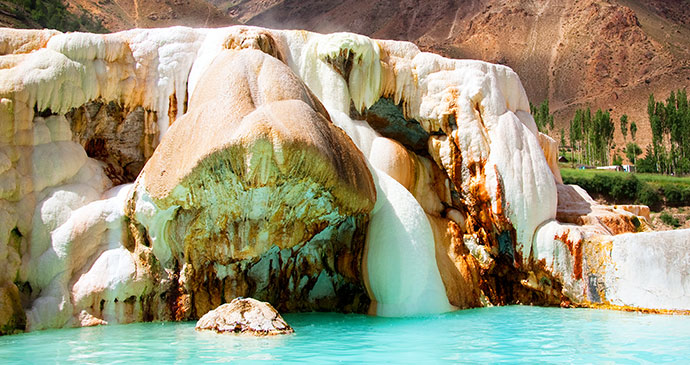 The springs, which are surrounded with a vast, cave-like mineral deposit, are used in turn by men and women; if you arrive during the other sex's session you can either wait or use the covered (and far less dramatic) side pools. It is expected that you will bathe naked, and the salts and sulphur leave your skin feeling remarkably soft.
Eye contact with man's relatives in Rwanda
Tracking mountain gorillas in the Virungas is a peerless wildlife experience, and one of Rwanda's and Africa's indisputable travel highlights. It is difficult to describe the simple exhilaration attached to first setting eyes on a wild mountain gorilla. Despite their fearsome size and appearance, gorillas are remarkably peaceable creatures. More impressive even than the gorillas' size and bearing is their unfathomable attitude to their daily human visitors, which differs greatly from that of any other wild animal.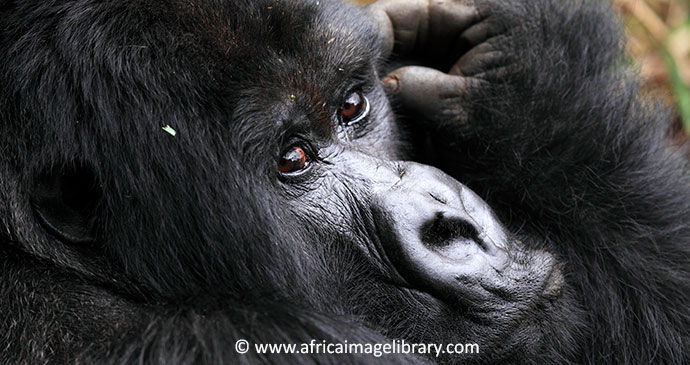 Anthropomorphic as it might sound, almost everybody who visits the gorillas experiences an almost mystical sense of recognition: one of the gorillas may break off from chomping on bamboo to study you, its soft brown eyes staring deeply into yours, as if seeking out some sort of connection.
Hold your breath in Transylvania
Daring visitors to Transylvania can try a mofette or 'dry sauna'. Guests stand or sit gingerly in a deep, octagonal 'pool' lined with slatted benches. The vents in the sides of the 'pool' give out gases, which come from an extinct volcano and some of the noxious gases are sulphurous, giving off a powerful aroma of bad eggs. The idea is that the gases are absorbed into the body through the skin and have a beneficial effect on the cardiovascular system, the locomotive system and some skin conditions.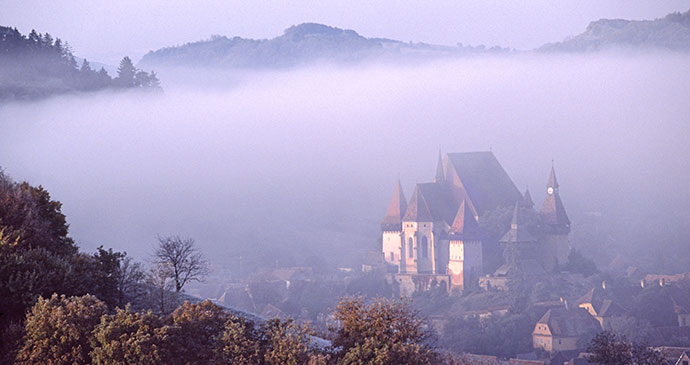 A visit to a mofette must be for a very short, limited time. Patients must always be on their guard that the gas does not rise higher than knee level, and any movement must be slow and deliberate – even talking can disturb the gases and then patients might accidentally breathe them in.
Iceland's hidden people
Icelandic nature tempts the most practical minds into considering the supernatural. The northern lights, the midnight sun, strange-shaped lava rocks, the wind, moss, and mist – all of it feeds the imagination. There is a parallel spiritual realm that covers the whole of Iceland.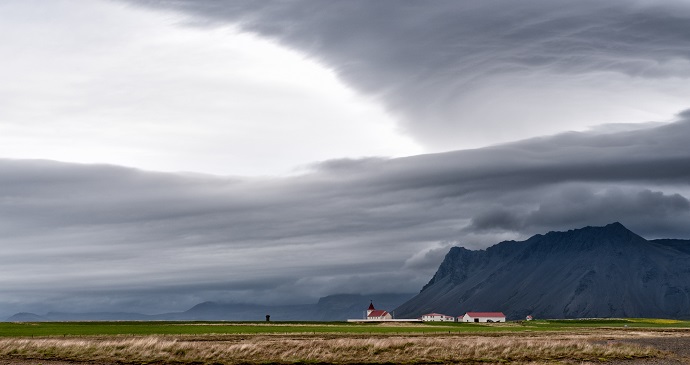 The main occupants of this world are the huldufólk or 'hidden people'. The hidden people live among the rocks and whole roads have been redirected in order to leave some rock in place. Even the untrained tourist eye will notice how in the middle of some cultivated field there might be a large pointed boulder that has been left untouched. The best way to endear the hidden people is to ask their permission before making changes to one's land or home, to leave food out for them, and to leave your door open. Belief in the hidden people is made manifest in a general reverence of nature and the adherence to tradition.
Dominican rainforest wellness
Imagine being surrounded by a lush tropical rainforest as you immerse yourself into a pool of hot sulphur-spring water and enrich your body with vital minerals emerging from the core of the earth. You alternate this luxurious soak with daring plunges into cold showers or rivers for a powerfully healing hydrotherapy treatment. Then you enjoy a 'mud scrub' with volcanic clay to cleanse your skin and emerge with your mind, body and spirit tingling with uplifted rejuvenation.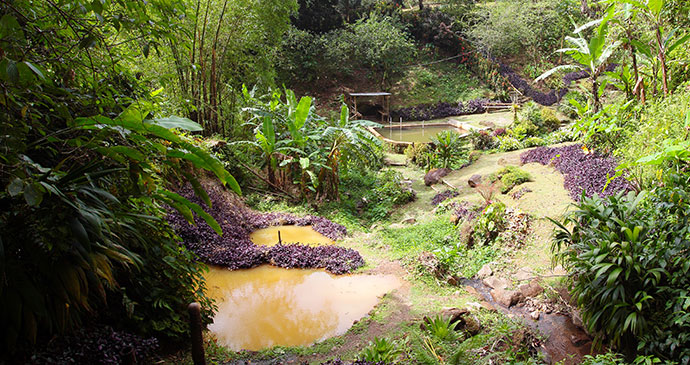 If you are looking for optimal wellness in harmony with nature then Dominica is your holistic prescription. Local herbalists with knowledge passed down from generations have indigenous herbal remedies renowned for both preventative health care and curative measures. Eco-therapy practices that help decrease stress and increase creativity take participants on winding trails to enjoy a sensory connection with nature whilst getting in tune with their own 'true nature'. Even facials use locally sourced botanical ingredients and pedicures soothe hardworking feet using coffee and cocoa blends that smell good enough to eat.
Sketching Malawi
The life, colours and contours of Malawi lend themselves to painting. Sometimes everywhere you look there is another picture. It's a good idea to take a sketchbook, pencil and watercolours wherever you go, even if you have a camera in your bag.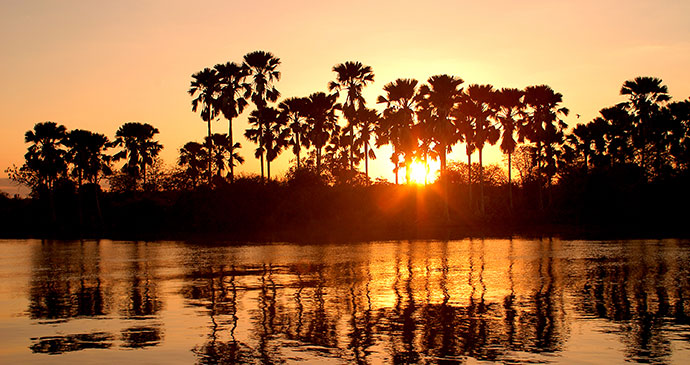 Some of the most rewarding times that can be had in Malawi are whilst painting – it causes an interaction that is seldom found between tourists and Malawians. It's also thoroughly absorbing and addictive. Trying to record a sunset or a moving elephant can be the most intense experience as you observe and allow the feeling of the environment to combine into image through your hand onto paper.
Floating in Jordan
The sea has been an attraction for years; in fact, it is said to have been one of Egyptian Queen Cleopatra's favourite spas. Not only do people come to see this natural, peaceful phenomenon created millions of years ago, but they are also drawn by its legendary therapeutic and rejuvenating powers.
Over millennia it has been one of the world's finest natural spas. The sea is bursting with salts and minerals. There's magnesium, which is said to help beat stress and protect against allergies, sulphur to detoxify, calcium for the skin and potassium, which helps to balance moisture in the body.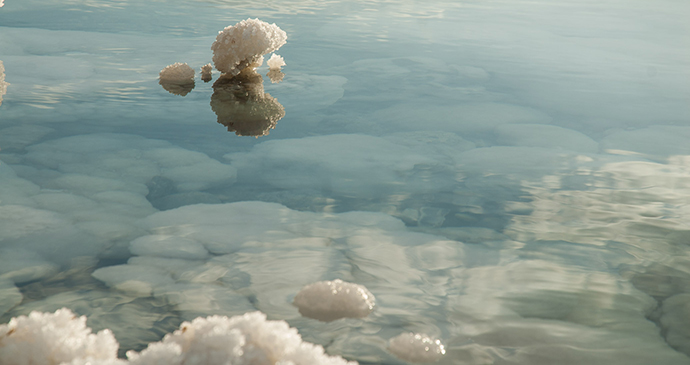 The water is also full of bromide; in fact, the sea has one of the highest concentrations of the chemical compound found anywhere in the world. It is a muscle relaxant and helps to ease muscular stiffness. There's also sodium, which is ideal for lymphatic fluid balance, and iodine for thyroid health. And don't forget the oxygen-rich air, which is created by the high barometric pressure; it helps with respiratory issues and gives you quite a lift.
Dotted around the beaches in Jordan are urns full of dark brown, almost black, treacle-like mud. The intention is you cover yourself in the mud and then wash it off in the Dead Sea, leaving your skin feeling extremely clean and soft. And it's all rather fun. You then have the opportunity you've probably dreamed of: floating effortlessly in the amazingly buoyant Dead Sea.
Sky dances in Greenland
The ancient Greenlanders thought the northern lights were a sign from the heavens that their ancestors were trying to contact the living. Although sightings can never be guaranteed in any destination, when they do show themselves, the northern lights can put on the most extraordinary displays.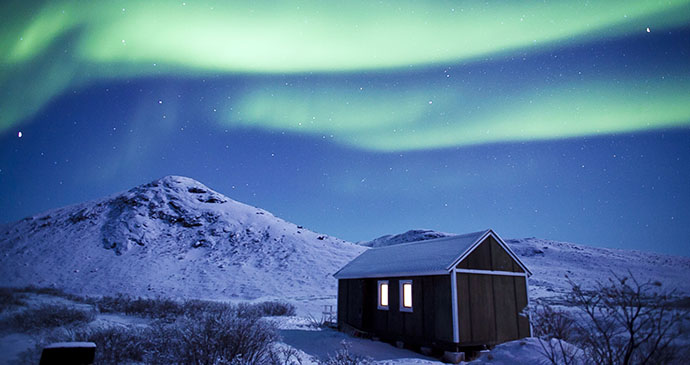 They creep up like green bony fingers from the horizon, then they grow and swirl until they sweep across the entire sky. They seem to take on every possible form. At times they unfurl from the horizon like a flower at dawn. Then they stretch out into an arched streamer, and undulate like a flag flapping in the breeze. At times they seem to climb up into a three-dimensional tepee which collapses downwards like a pile of luminous pickup-sticks. Pale green with a scarlet underbelly, it dances across the starry black sky with a speed you would never think possible.
Protecting turtles in Lebanon
Located in the village of Mansourieh, close to the border with Israel, the Orange House is a renovated solar-powered residence, surrounded by banana groves, citrus plantations and a garden brimming with orange trees and pretty flowers. Those leading the project have a passion and 'dream' to preserve and protect the turtles, their eggs and new hatchlings, which was put into action in 2000.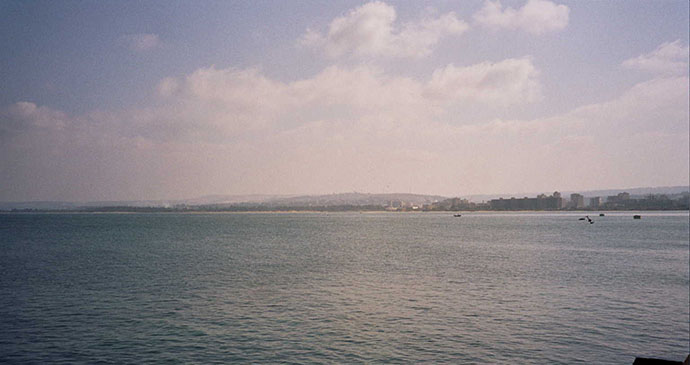 There are two species of sea turtle that come to lay their eggs on Lebanon's coastline each summer: the green turtle and the loggerhead turtle, both of which are endangered species but can have a lifespan of up to 100 years and typically take up to 30 years to reach maturity and lay eggs. Fortunately, the female leaves traces of her tracks in the sand, so it is relatively easy to locate where the eggs have been laid and camouflaged with each nest usually producing around 100 golf ball-like, soft-shelled eggs. The project's leaders cordon off the area with wire mesh to protect the turtles from marauding predators such as crabs, dogs and foxes.
Following some 45–60 days of incubation, the eggs hatch and the young make their way down the beach at nightfall to the sea to begin their orphan life. In order to fund the project, bed-and-breakfast accommodation is available, including a homemade breakfast made from their own garden produce, and guests can not only enjoy the beauty and tranquillity of the house, and beach area, but can also help out with keeping the beach clean and assisting with new hatchlings.
Mongolia's nomads and their steeds
Few places in the world provide an opportunity to experience a lifestyle that has changed so little over hundreds of years as Mongolia. Modern conveniences, which we so often take for granted, like electricity and running water have not yet reached the majority of nomads, who live a simple life of natural survival, miles from most services.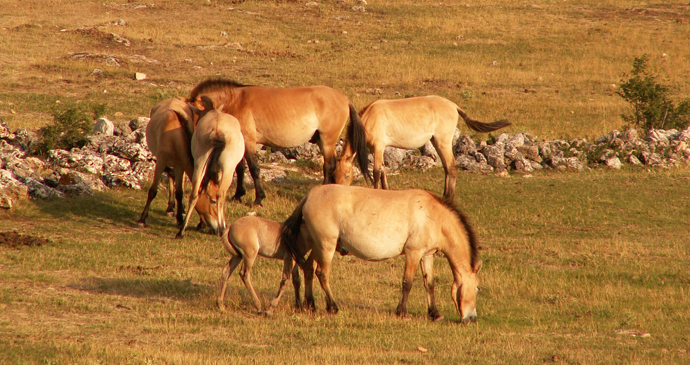 They slaughter animals for their food and draw water from wells – in winter they bringing home large blocks of ice from the frozen rivers to melt down for drinks and other purposes. Once seen as notable proof of a nomad's status and success, Mongol horses are really pony size – around 14 hands high. For generations, these tough little horses have provided the herder with transport and entertainment, such as racing. The range-bred horse has great strength and stamina and can withstand all types of weather without additional feeding as it can kick back the snow and ice in winter to uncover the grass beneath.
Man and the horse have been intimately linked through the ages. The cult of the horse has grown from ancient times and it was even stronger than the cult of the Great Khan himself. Mongolian nomads and their horses are inseparable. In fact, one without the other is unthinkable. In terms of identity, the Mongol horse symbolises the free spirit and independence of all Mongols.
Haiti's mermaids?
Haiti's Bassin Clair is a truly gorgeous spot: a wide and deep pool of turquoise bound by sheer cliffs and huge boulders worn smooth by the passage of water. Ferns and subtropical plants fringe the rocks, adding to the cool green atmosphere, and you'll be glad you brought your swimming costume (and footwear good enough for rock scrambling but which you don't mind getting wet).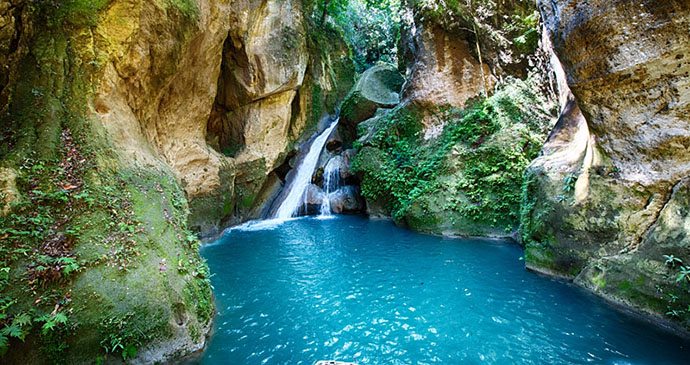 Once you've dived, it's such a magical spot you'll be prepared to believe local stories about the mermaids that allegedly live here. They come out only at night, except to catch those who try to dive to the bottom to find out how deep the pool is.
---
Inspired to take a trip? Get 10% off our guides: