Written by Discovering Britain
It's easy to take for granted what is on our own doorstep, but for a relatively small island, Britain is full of treasures to rival the most popular travel hotspots around the world. To celebrate our Destination of the Month for July, we've teamed up with Discovering Britain, the brainchild of the Royal Geographical Society (with IBG), who have created a collection of walks and viewpoints that encourage us to delve deeper in to Britain's landscape. From the Scottish Hebrides to the Isles of Scilly; from famous beauty spots to hidden corners, each one is designed to tell a unique story about our diverse and fascinating landscapes.
Here are just six of their favourites from around our magnificent isles…
Beeston Crag and Castle, Cheshire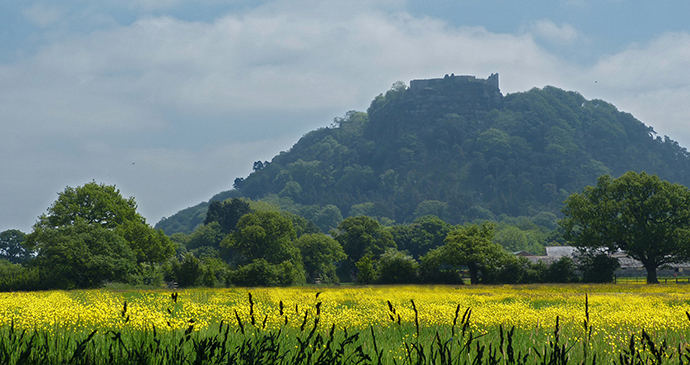 Beeston Crag is an imposing sight on the Cheshire Plain © Andrew, Flickr
Rising 500 feet from the Cheshire Plain, Beeston Crag is an imposing sight. Nestled on its summit are the picturesque ruins of a 13th-century castle – an ideal place to picnic and explore on a sunny afternoon. But there is more to the Crag than meets the eye, as it conceals many more secrets and rewards a closer look …
Click here to view the Beeston Crag viewpoint, created to celebrate the launch of our brand new Slow Travel: Cheshire guide.
Conic Hill, Loch Lomond and Trossachs National Park, Scotland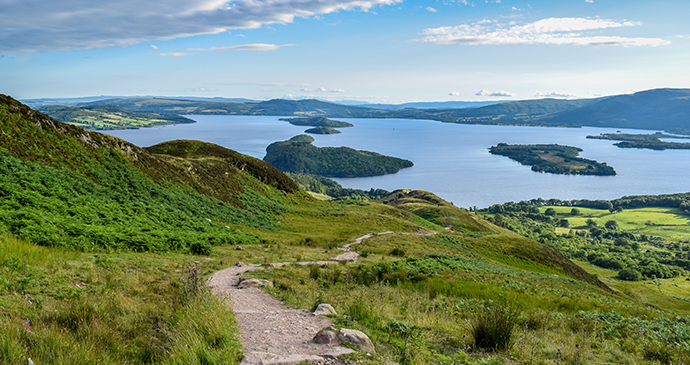 The view from Conic Hill over Loch Lomond is quite spectacular © Gary Ellis Photography, Shutterstock
Loch Lomond and Trossachs National Park is is renowned for its glistening lochs, pristine glens, and, as the home to Ben Lomond, the most southerly Munro. At 361m high, though, Conic Hill is a little more modest, but this little peak provides a fun scramble for families, topped with a curious view out over Lomond's islands, that tell a story stretching back 400 million years.
Click here to view the trail up Conic Hill, created by author Phoebe Smith and inspired by her latest book, Britain's Best Small Hills.
Rhossili Bay, Gower, south Wales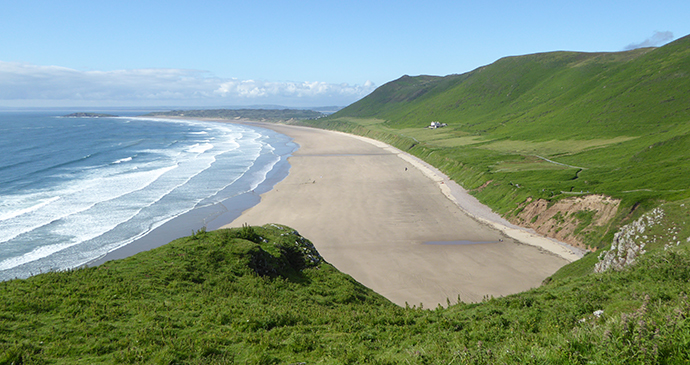 Rhossili Bay measures up well to the best beaches in the world © Rory Walsh
Designated as the UK's first Area of Outstanding Natural Beauty, the Gower has beaches to rival the best in the world. Described by poet Dylan Thomas as 'the wildest, bleakest and barrennest I know', Rhossili Bay and the surrounding area is still amazingly untouched, where whales and porpoises can be spotted offshore, making this the perfect place to revel in its peace.
Click here to view the walk around Rhossili Bay
Ravenscar, North Yorkshire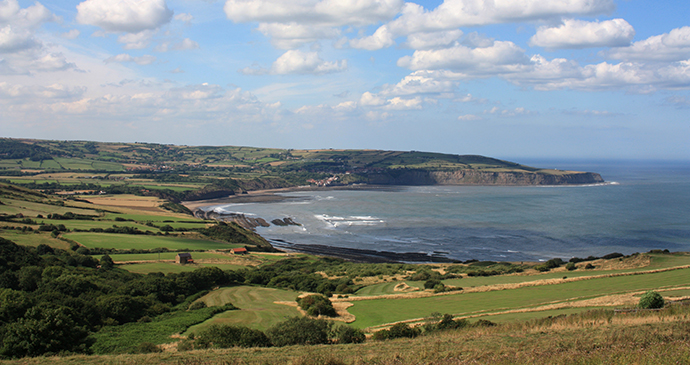 Head to Ravenscar for brilliant views of the North Yorkshire coastline © Helen Rawling
The small clifftop town of Ravenscar offers dramatic views of Yorkshire's stunning Jurassic Coast. Just a few miles from the tourist hotspots of Whitby, Scarborough and Robin Hood's Bay, it is a tranquil backwater ideal for fossil hunting and bird watching. Today, you would never guess it was the birthplace of Britain's chemical industry.
Click here for a trail around the cliffs of Ravenscar.
Dunwich, Suffolk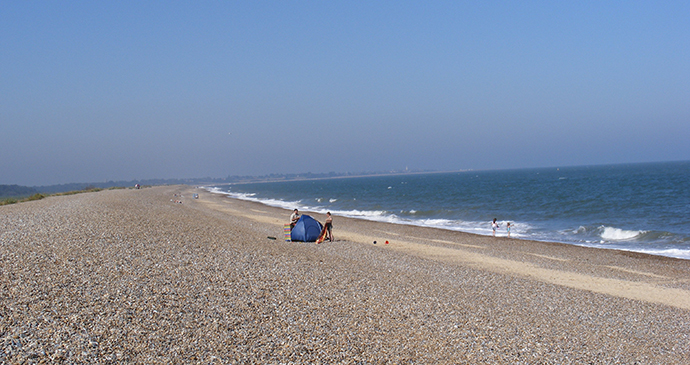 Delve into history at Dunwich beach © geograph.org, Wikimedia Commons
Like neighbouring Southwold and Aldeburgh, Dunwich boasts a beautiful location on the Suffolk coast. But there is more to this stretch of coastline than meets the eye – in fact, what makes Dunwich so fascinating is that which you can't see. Discover the eerie story of the town that fell into the sea and walk with ghosts on this haunted stretch of coastline.
Click here to view the walk around Dunwich beach.
Burwash, the High Weald, East Sussex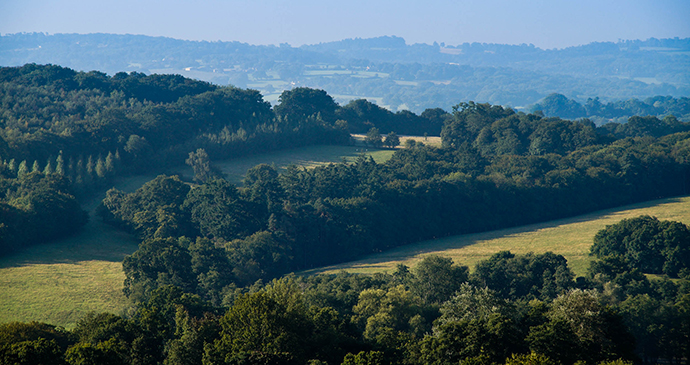 Make an effort to visit the oft-overlooked High Weald © Fraser Elliott
Often passed through on the way to the South Downs and Sussex coast, the High Weald rewards visitors who pause here to wander. This is an evocative landscape largely unchanged for centuries, with ancient woods, flower meadows and sunken lanes just awaiting discovery.
Click here to see the walk around the High Weald's Burwash, created by Tim Locke, author of Slow Travel: Sussex.
---
Inspired? Britain has many stunning and surprising landscapes beyond the handful included above. Visit the Discovering Britain website to find over 300 free activities and experience the best of British for yourself.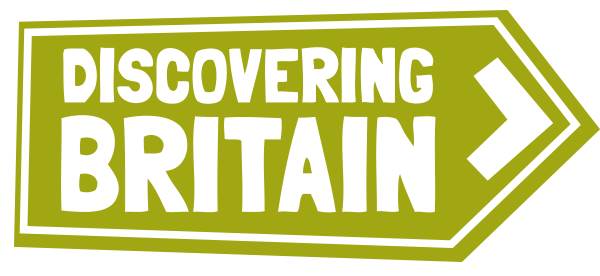 For more information, check out our British guides: