Every winter we put our heads together, canvas the opinions of our authors and select our top destination picks for the year ahead. It's a list that attracts a lot of attention, so the responsibility weighs heavily! But we think we've succeeded in compiling a diverse group of places to satisfy the most discerning of travellers in 2020.
Read on for an in-depth look at all the destinations or see the video summary here:
Eritrea
This unique destination is too often overlooked by all but the most adventurous travellers, but there has been no better time to visit this country since independence in 1991. In 2018, a peace agreement was signed with Ethiopia – ending a two-decade long impasse – while in 2017 the nation's capital, Asmara, was awarded UNESCO World Heritage status for its remarkable modernist architecture.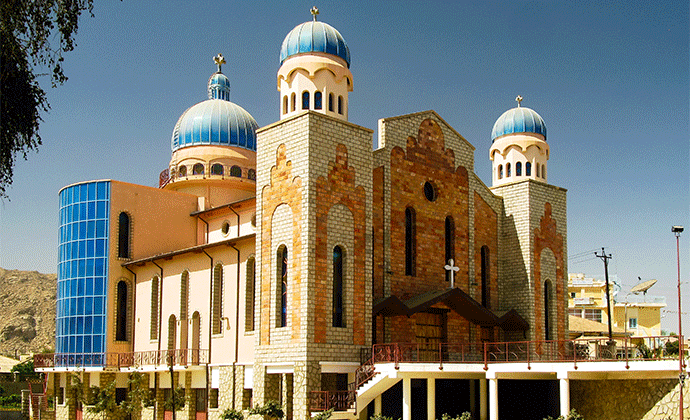 The Church of San Antonios in Keren © Homo Cosmicos, Shutterstock
Tourism infrastructure may still be in its infancy, but therein lies the charm. From coral reefs to searing salt pans and volcanic lakes, scorching desert lowlands to temperate rocky highlands and mountaintop monasteries, steam railway journeys to birdwatching and ancient forests, archaeological ruins to modernist architecture and the UNESCO World Heritage Site of Asmara, Eritrea is an enchanting land of contrasts that will satisfy the wanderlust of every type of visitor, from the independent backpacker to discerning specialist.
Inner Hebrides, Scotland
Splintering off Scotland's west coast, the Inner Hebrides boast some 20 inhabited islands. Surrounded by miles of intricate coastline, with vast swathes of wilderness inland, the islands are a havens for wildlife and particularly important habitat for coastal birds and marine mammals, such as seals, dolphins and minke whales.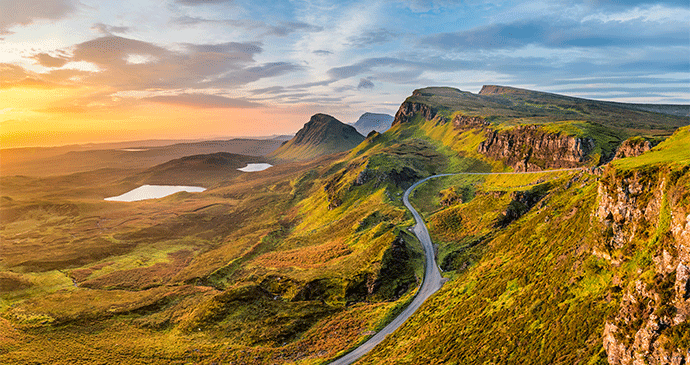 Skye is awash with dramatic vistas, such as at Quiraing © Daniel_Kay, Shutterstock
The archipelago's modern-day charm and gentle demeanour give little indication of their turbulent past, but evidence of the Viking invasions and clan warfare that once graced these isles is still visible today. Romantically remote and relatively accessible in varying degrees, the Inner Hebrides feel a world apart from mainland UK – but make for an ideal staycation destination.
The Okinawa Islands, Japan
Japan will be on the tip of everyone's tongue in 2020, as the reclusive country relaxes immigration and the Olympics pick up where the Rugby World Cup left off. With an inevitable explosion in mainland tourism, the country's overlooked and little-visited areas are the place to be. Nowhere in Japan is more blissfully remote and beautiful than Okinawa and the southwest islands. This culturally rich, beach-laden archipelago brims over with natural wonders, gripping history and world-renowned cuisine.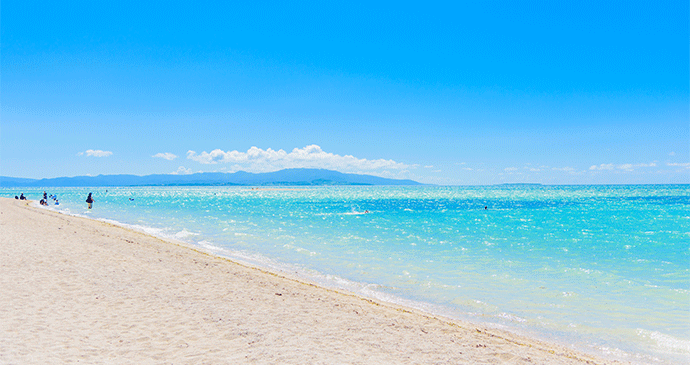 Unspoilt beaches are commonplace on the Okinawa Islands © Masami Kihara, Shutterstock
Once a major trading post, this former kingdom was dragged into its neighbours' conflicts until it became the stage for the horrific finale of World War II, the after-effects of which are still felt today. The islands' natural history is as rich as their national one: their bright blue seas are home to unspoilt reefs, spectacular diving and migrating hammerheads, whales and mantas. On land, tropical jungles, ancient folkloric forests, karate dojos and traditional villages await adventurers who make the trek from the Japanese mainland. These islands might feel a world away from Tokyo but they form an all-important, unmissable piece of Japan's complex puzzle.
Socotra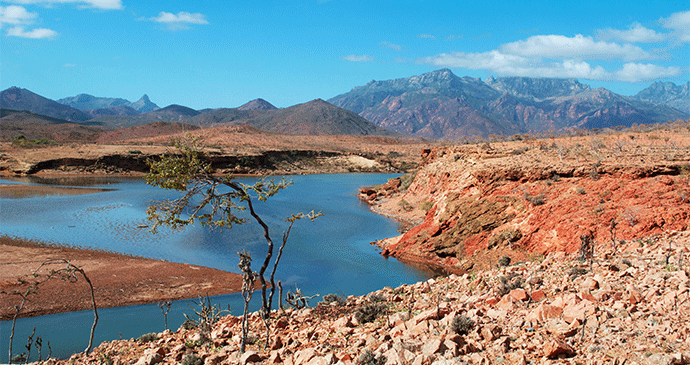 Socotra's landscape is like no other © Naeblys, Shutterstock
This island would be overrun with tourists if it were not for the fact that it is a dependency of Yemen, although it lies around 240 miles from that war-torn country. Possessing extraordinary – and unique – flora and fauna, a dramatic landscape, pristine coral reefs and sandy beaches it has everything a tourist could want – except a tourism infrastructure. Long may this last, but it won't. Visit now before it's discovered.
Suriname
Not many people can point to Suriname on a map, but this Dutch-speaking South American nation offers some of the best wildlife experiences on the continent.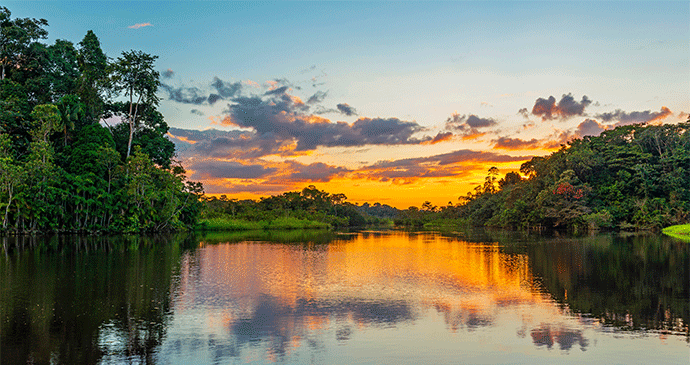 Verdant Suriname is one of South America's most exciting ecotourism destinations © SL-Photography, Shutterstock
With 90% of its surface area swathed in jungle, it harbours a huge diversity of flora and fauna, from sloths and jaguars to 700+ bird species. And thanks to a new twice-weekly flight service from Panama with Copa Air, this under-the-radar ecotourist destination has never been easier to visit.
Zimbabwe
In some ways an old travel favourite, Zimbabwe is set to return to the big time in 2020 thanks to its fantastic natural attractions such as Victoria Falls and Matobo National Park.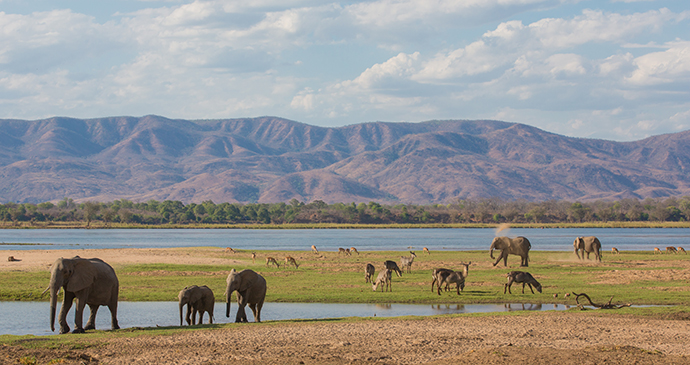 Zimbabwe offers fantastic game viewing without the crowds © Jez Bennett, Shutterstock
The country has numerous sites for safaris and wildlife-spotting, including the Mana Pools UNESCO World Heritage Site, home to painted dogs, and Hwange National Park, known for its elephant population. Prince Harry's initiative African Parks recently signed a 20-year management agreement for Matusadona National Park so it looks like the sustainability and preservation of these wonderful parks will only get better.
Beirut, Lebanon
Cosmopolitan, modern and multi-lingual Beirut, occupied since the dawn of time but so often misunderstood and maligned, defies the stereotypes thathave haunted Lebanon's capital city. Here, you can experience the Middle East's most diverse and pulsating nightlife, feast on one of the world's finest cuisines, contemplate art in all its guises at the city's numerous galleries and watch a variety of mainstream and experimental theatre.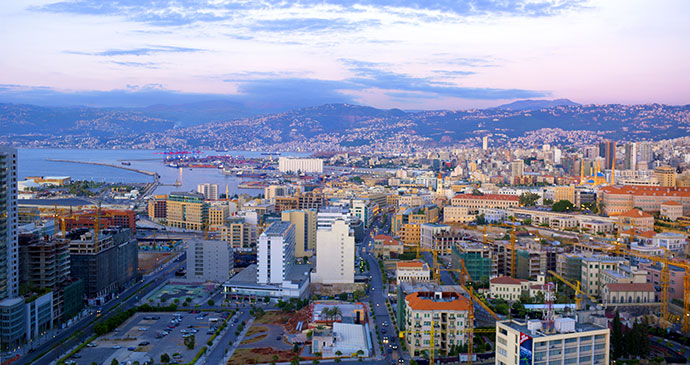 The Lebanese capital is arguably one of the most accessible cities in the Middle East © Ministry of Tourism
With current great flight deals and free visa on arrival, it has seldom been a better time to enjoy this friendly, multi-faceted city and indulge in its hedonistic pursuits at beach clubs or explore (and taste!) the Middle East's first chocolate museum.
Route of Parks, Chile
Linking together 17 national parks, from the Chilean Lake District down through Patagonia to Cape Horn, Chile's Route of Parks might just be the ultimate journey for explorers and lovers of the great outdoors.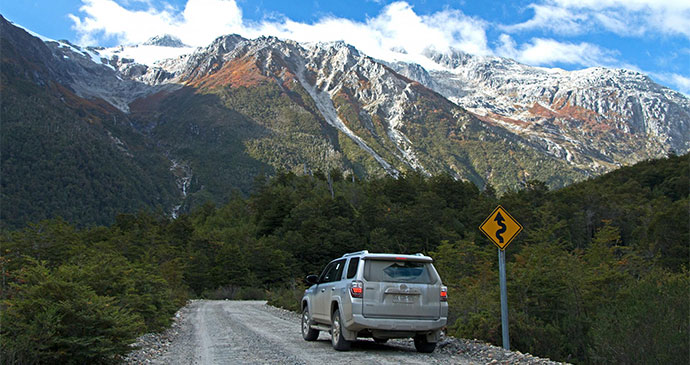 This new 1,700-mile scenic highway passes through the dramatic wilderness of Patagonia © Pura Aventura
Weaving through temperate rainforests, high mountains, rewilded grasslands and remote icefields, this conservation project encompasses some 11.5 million hectares of land now permanently protected for the benefit of visitors, locals and the wildlife alike. Days here are spent walking and driving through scenery as diverse as it is beautiful, whilst the evenings are spent in lodges where the welcome is warm, the food delicious and the views spectacular.
Arctic Coast Way, Iceland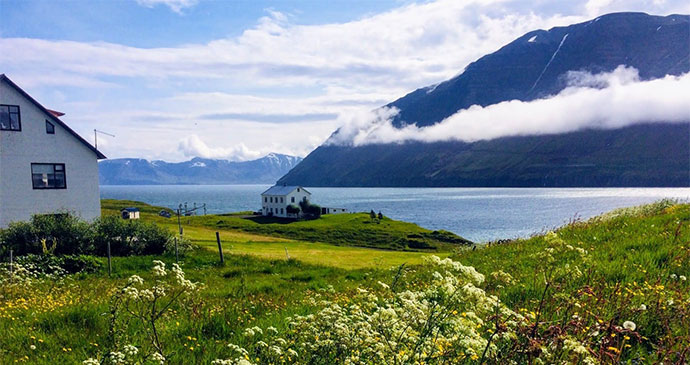 Iceland's newest coastal road heads off the beaten track © Anna Moores
Officially opened in June 2019, this 900km coastal road explores some of Iceland's remotest corners. Leave the tourist trail behind and discover a landscape epitomised by nature's might, where volcanic peaks and dramatic mountains give way to glacial fjords, black-sand beaches and a smattering of tiny islets. From Viking villages to whale-watching hubs, each of the small towns en route offers an insight into life at the Arctic border.
The World Nomad Games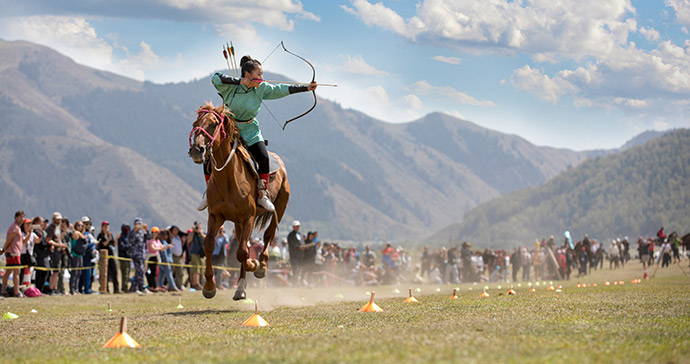 Horseback archery is just one of the many competitions at the games © Katiekk, Shutterstock
Want to see the Olympics in Japan this summer but can't afford the flights? Then head to Bursa province in Turkey instead, where the bi-annual World Nomad Games will be held. Hosting more than 3,000 athletes from 77 countries, the games showcase all manner of traditional nomadic sports – in particular equestrian ones like buz kashi – and also serve as a platform for traditional national dances from across central Asia.
UK distilleries and vineyards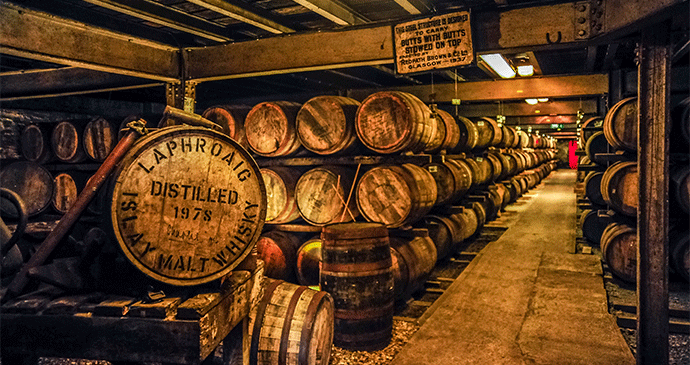 Scotland is renowned for its award-winning distilleries © Tyler W. Stipp, Shutterstock
Holidays in Britain no longer mean missing out on one of the great treats of foreign travel: drink. Gone are they days when you had to go to the south of France to enjoy a world-class sparkling wine or hop over to Belgium to sample a decent craft beer. Embrace the staycation and explore what our country has to offer, from cider farms in the Scilly Isles to Shetland whisky distilleries.