Every winter we put our heads together, canvas the opinions of our authors and select our top destination picks for the year ahead. It's a list that attracts a lot of attention, so the responsibility weighs heavily! But we think we've succeeded in compiling a diverse group of places to satisfy the most discerning of travellers in 2019. We hope you find your destination inspiration. Adrian Phillips, Managing Director
Afghanistan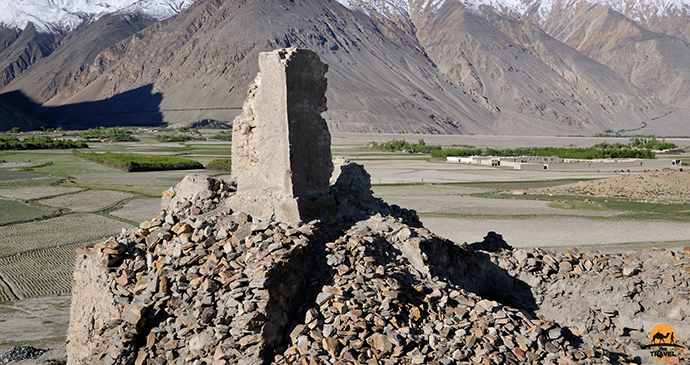 The welcome is warm in Afghanistan, and perfect for those who love adventure © Shane Dallas, The Travel Camel
For those who love adventure, the rural areas of Afghanistan provide the traveller with incredible memories of a spectacular landscape inhabited by people whose hospitality goes far beyond their means. Tourism facilities and infrastructure are rudimentary, but the welcome is warm and genuine with milky tea and flat bread offered at every village.
Afghanistan is home to astonishing scenery where rows upon rows of magnificent mountains plunge sharp and steep into ravines and rivers. Be prepared for a travel experience like no other, for a visit to Afghanistan will touch your soul. Shane Dallas – Travel Photographer, Social Media Specialist, Founder #TRLT (The Road Less Travelled) Travel Twitter Chat
Twitter: @TheTravelCamel
Instagram: @thetravelcamel
Belarus
Still unknown and misunderstood, Belarus continues to acknowledge its Soviet past but is no longer rooted in it. Statues of Lenin, hammer and sickle motifs and archetypal brutalist architecture all now sit comfortably within an emerging Belarusian identity that is vibrant, energetic and welcoming.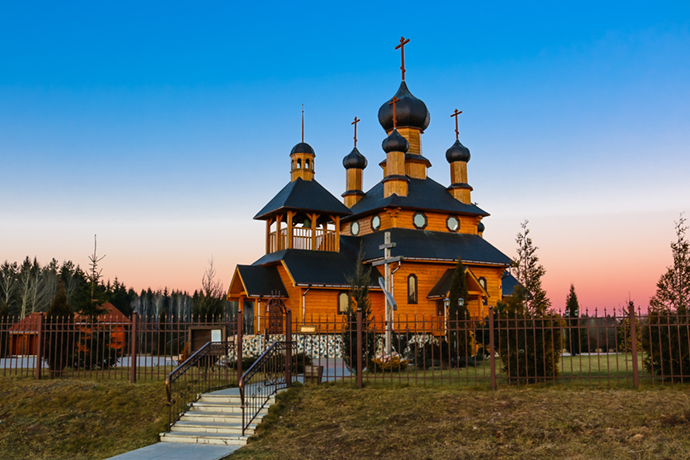 Relaxed visa regulations have made this former Soviet state easier to visit than ever © AlesiaKan, Shutterstock
Incremental relaxation of the visa regulations has seen a marked increase in visitor numbers during 2018, so 2019 is the time to experience all this charming country has to offer. Beautiful and unspoilt national parks, rich culture and a fascinating history full of heroic tales are waiting to be discovered, right at the heart of Europe. Nigel Roberts
Benin
The birthplace of the little-understood religion of Vodou, Benin drips in ghosts and ghouls, wizards and monsters, but there is more than just storybook magic to this country – it is arguably the best wildlife destination in West Africa. Stuart Butler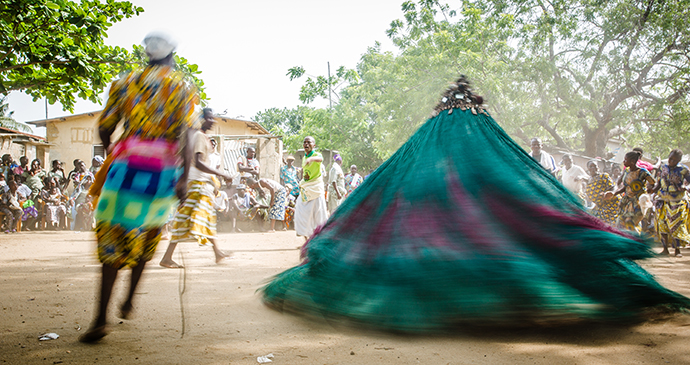 Benin is dripping in storybook magic and will leave you enchanted © Stuart Butler
Hidden away in the green folds of Africa, Benin is a small country that few have ever even heard of, but we guarantee you that once visited it will leave you enchanted forever.
Boiling Lake Trail, Dominica
After the devastation of a Category Five hurricane in September 2017, Dominica is in the process of an uplifting revival. There is perhaps no better example of this than the work that has been completed on its vast network of hiking routes, including the 200km Waitukubuli National Trail, for which efforts by international volunteers working with local people earned the island an award from the British Guild of Travel Writers.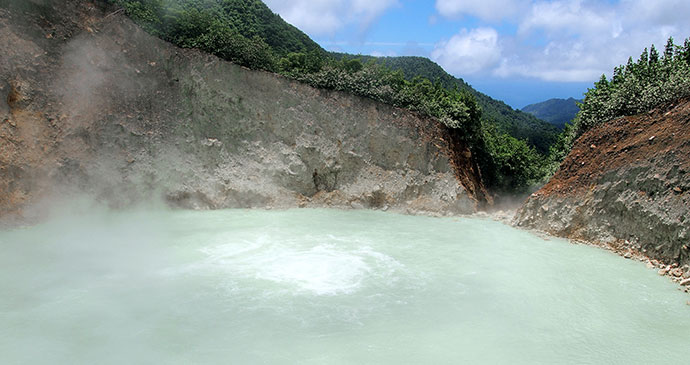 Dominica's world famous Boiling Lake Trail should be on the bucket list of all serious hikers © Paul Crask
But the trail that should feature on all serious hikers' bucket lists is now also clear – the world famous Boiling Lake Trail. The nature island's signature trail takes hikers through a range of wilderness habitats, including a vast active volcanic caldera called the Valley of Desolation. No other island in the eastern Caribbean is like Dominica and its continued revival is testament to the strength of its natural heritage. Paul Crask
The Chilterns
Within touching distance of London, this Area of Outstanding Natural Beauty is a region where red kites, orchids and other rare species flourish. Chalk streams, and woodlands of beech, oak and yew surround villages and market towns built from thatch, brick and flint.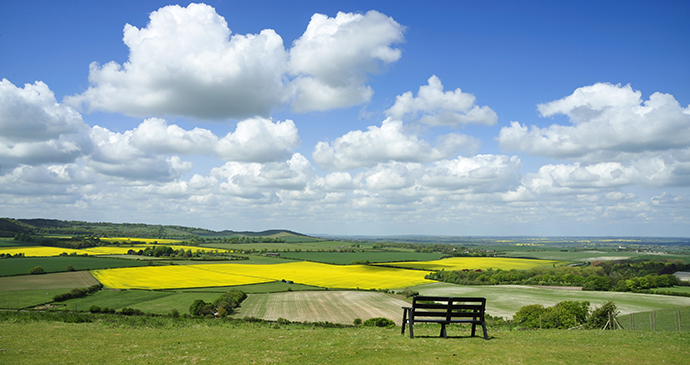 The Chilterns are an Area of Outstanding Natural Beauty © Alina Wegher, Shutterstock
Family secrets and national history collide in ancient historic houses. Exceptional pubs, restaurants and local food and drink producers abound. Famous rulers and rebels, and some of our greatest writers and artists, have lived, worked and been inspired here. The Chilterns is a much-used film and TV location; it's even more beautiful, eccentric and fascinating in reality. Now is the time to discover it. Neil and Helen Matthews
Eswatini
In 2018, two significant things happened to the tiny kingdom of Swaziland: firstly, it celebrated its 50th birthday­; secondly, it changed its name. Eswatini, the new moniker, translates to 'the place of the Swazis', which may mean roughly the same thing but sounds profoundly more African. In other respects, the many charms of this bijou destination remain unchanged.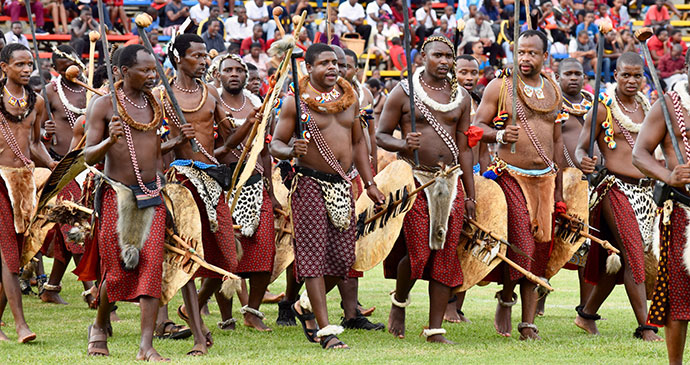 It might have a new name, but Eswatini's charms remain unchanged © Sophie Ibbotson
Sandwiched between giant South Africa and Mozambique, its natural attractions include rugged hiking in the scenic 'highveld', tracking rhinos – among other big game – in the hot, dry 'lowveld', and white-water rafting the mighty Usuthu River that cuts between the two. It also offers some of southern Africa's top cultural spectacles, from the ancient pageantry of the famous Umhlanga reed dance to the pulsating rhythms of the Bushfire music festival. In 2019, why would you need any new reason to visit? Mike Unwin
The Falkland Islands
Some 1,500km off the coast of Argentina, the Falkland Islands might well seem like a long way to travel, but boy, is it worth it! Wild open landscapes (bordered by gleaming white sands, or towering cliffs) and the deep blue ocean are home to many hundreds of penguins all wanting their photo taken.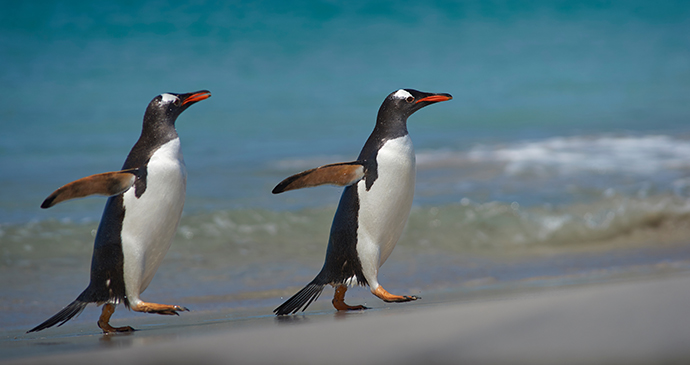 All this plus a warm welcome and a lot more besides, such as breeding albatrosses, dolphins close inshore, and elephant seals just yards away. Now is the time to visit this little-visited archipelago, before everyone else does! Will Wagstaff
Matera, Italy
As you wiggle through alleys and snake down the cobbled stairways that characterise the cave-hollowed, higgledy-piggledy city of Matera, a flash of terracotta and powder-blue sears past. It is a lesser kestrel, a dainty falcon that thrives in this Italian hilltop community.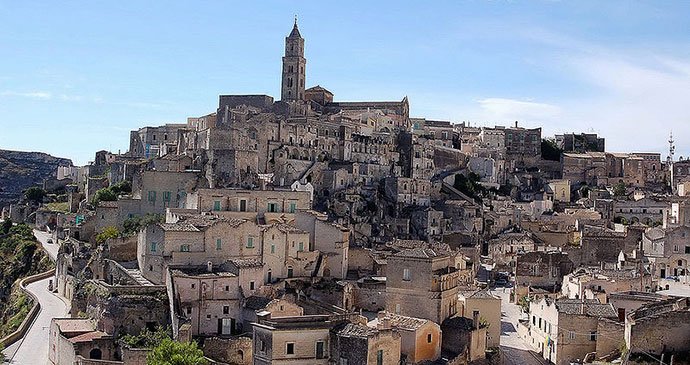 Matera may be the European Capital of Culture for 2019, but its well worth a visit for its birding as well © Giuseppe Rinaldi, Wikimedia Commons
Since 1950, western Europe's lesser kestrel population has disintegrated – with the notable exception of this troglodyte town, where perhaps 3,000 birds now reside each summer. As such, there is no better place to watch this delicate bird of prey go about its business – a wonderful, wildlife-filled twist on a city break in the 2019 European Capital of Culture. James Lowen
Nausicaä, Pas-de-Calais
Europe's largest aquarium is now even better. Nausicaä – the French National Sea Centre in Boulogne-sur-Mer – recently added a giant new deep-sea exhibit called 'Journey on the High Seas'. The tank is 60 metres long, and has a glass tunnel and a special viewing panel that bring you as close as it's possible to get to an underwater world without diving right in.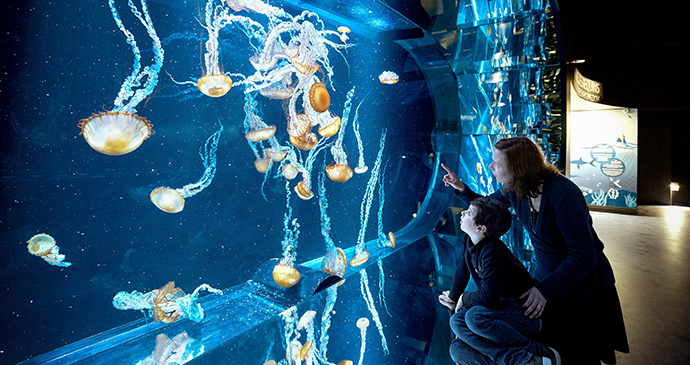 Dive into the unknown at the biggest aquarium in Europe © J. Alexandre – NAUSICAA
The exhibit is modelled on the unique ecosystem around Malpelo island, 300 miles off the coast of Colombia, and features sharks, manta rays and much more. The tank was a major feat of design and engineering that took a decade to plan, and – as well as being a fascinating tourist attraction – will help in the research and conservation of species like the hammerhead shark. It's perfect for a cross-Channel hop with the family. John Ruler
North Korea
As Bob Dylan sang, the times they are a-changin'. North Korea, for now, remains the last nation of its kind left standing – the last hard-line communist domino that didn't fall, standing resolute, decades after its comrades fell, one by one. But the foundations may be cracking and the socialist dream may soon be over, as the country ever so slowly wakes up to the possibility of embracing capitalism and all it entails.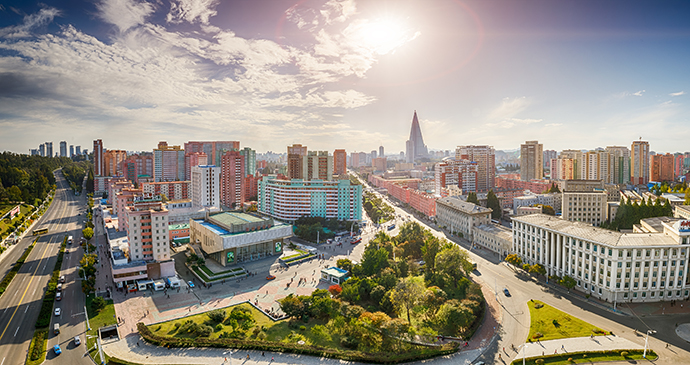 North Korea is the last nation of its kind left © Truba7113, Shutterstock
If the recent détente continues on its current trajectory, in just a few short years North Korea could well be a far wealthier, yet considerably less interesting destination for intrepid travellers. See it while you can as, once gone, it will be gone forever. Henry Marr
Orkney
Lying just off the north coast of Scotland, Orkney is a truly stunning archipelago. The 70 or so islands are synonymous with archaeology and this ancient landscape is riddled with ancient tombs, cairns and standing stones – this is, after all, the land of Skara Brae, the astonishing Stone Age village where you can see how our ancestors lived 5,000 years ago.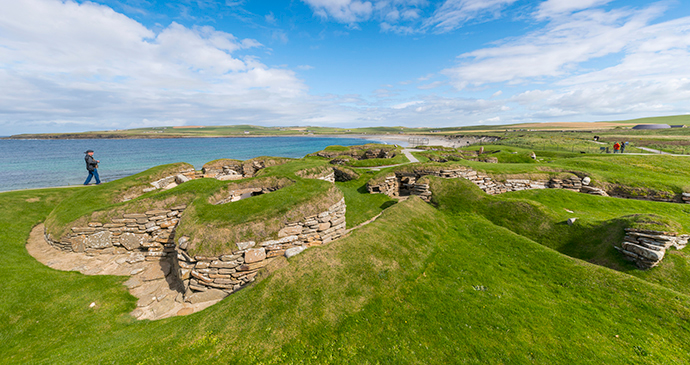 Skara Brae is Orkney's most impressive archaeological site © VisitScotland
But this is only one of the islands' attractions: from dizzying cliffs to glorious beaches and exhilarating birdlife (gannets! puffins!) and marine life (orcas! dolphins!): if you want to get way from the hustle and bustle of everyday life, go to Orkney. Mark Rowe
Pakistan
Pakistan is certainly off the beaten track for many travellers, but for those that are prepared to make the effort the rewards are great. The Karakorum and Himalayan ranges that cover much of the mountainous north of the country offer some of the best trekking in the world with famous routes around peaks such as K2 and Nanga Parbat still seeing relatively few tourists every year.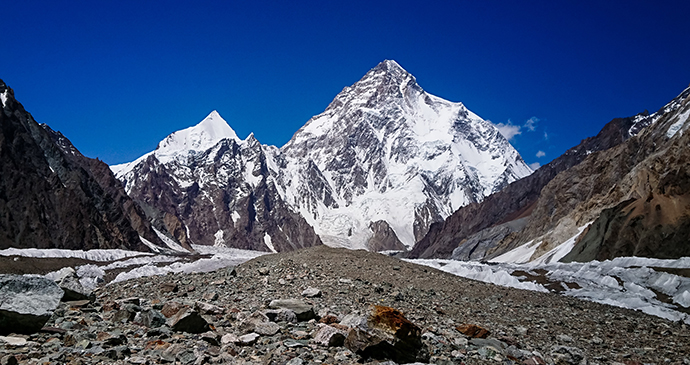 Pakistan's stunning mountain ranges, featuring famous peaks like K2, still see very few tourists © khlongwangchao, Shutterstock
Many of the communities that live in these high-altitude ranges follow a traditional semi-nomadic existence and are all fantastically hospitable. In the plains of the south the country is rich in historical remains including whole excavated cities from the ancient Indus Valley, one the worlds earliest civilisations. The variety of Sufi shrines on the plains are also a highlight of the country offering a window onto a rich cultural experience combining songs, poetry, dancing and architecture; try and visit on a Thursday evening when crowds of pilgrims gather to celebrate … Iain Campbell
São Tomé
The small African island of São Tomé is still largely undiscovered, but the buzz of change is unmistakable: ecotourism and investment are changing the scene, and now that Airbnb has made its entrance, there is a larger choice of accommodation than ever.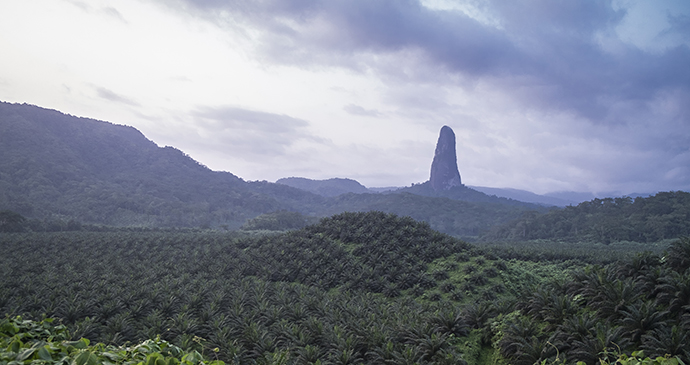 São Tomé's rainforests are becoming more accessible thanks to ecotourism and investment © Andre Silva Pinto, Shutterstock
Stays of up to 15 days no longer require a visa, so there's never been a better time to visit Africa's second-smallest country. Go now, before everyone else wakes up to it. Kathleen Becker
Somaliland
Due to celebrate 28 years of independence from Somalia in 2019 – though yet to gain official recognition by the United Nations, African Union, et al – the breakaway nation of Somaliland stands as a beacon of democracy, good governance and plain old common sense in a corner of Africa where such qualities are often in short supply.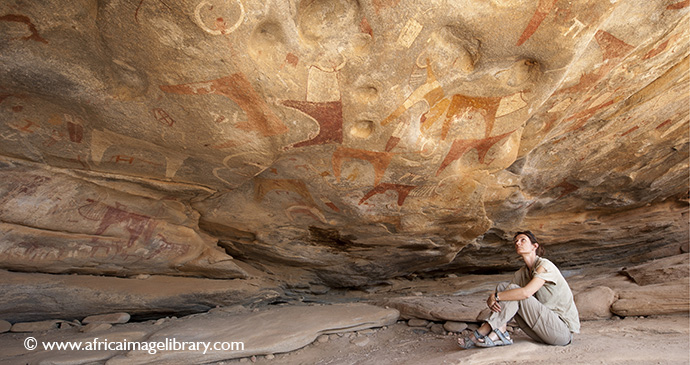 The 5,000-year-old rock at at Las Geel is Somaliland's pièce de résistance © Ariadne Van Zandbergen, Africa Image Library
By no means a conventional tourist destination, it offers a wonderfully unscripted travel experience to adventurous travellers – and with the capital Hargeisa experience a recent infrastructure boom (in Somaliland terms, anyway), there has never been a better time to visit. The pièce de résistance is Las Geel, a beautifully preserved multi-coloured rock art site that depict the pastoralist lifestyle of artists who trod these desert sands 5,000-plus years ago. Elsewhere, timeworn Red Sea ports such as Berbera evoke an obscure history of maritime trade stretching back to Pharaonic times, while the vast interior is populated by a thin scattering of desert nomads, domestic camels and wild antelope. Philip Briggs