It's 2018, and time for our list of 'Exceptional Places' to consider when planning your travels for the year. We've asked the experts – our authors – for their selections, and they've compiled a typically colourful and diverse group of places, ranging from the wilds of northern Spain to the world's newest hiking route.
There's something here to satisfy the most discerning of travellers. We hope you find your destination inspiration. Adrian Phillips, Managing Director
Croatia
Croatia has been attracting travellers for years now, thanks to its sublime Mediterranean coastline, postcard-perfect islands and UNESCO-listed medieval towns.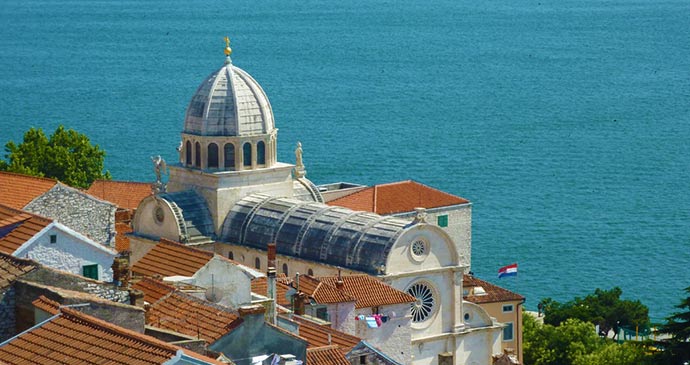 But there's still much to be discovered off the beaten track – if you can drag yourself away from the glorious beaches you'll find plenty of unspoilt national parks teeming with hiking trails and stunning wildlife, charming fishing villages where you can dine on some of the region's freshest seafood and a wealth of adventure activities, ranging from canyoning to kayaking. Don't be put off by the tourist tyranny – there's still much to be discovered away from the crowds. Piers Letcher
Estonia
Estonia is 100 years old in 2018, but it is the achievements of the last 26 years, since the re-establishment of independence, that will hit your eyes, ears and palate as you cycle, walk or bus around the country.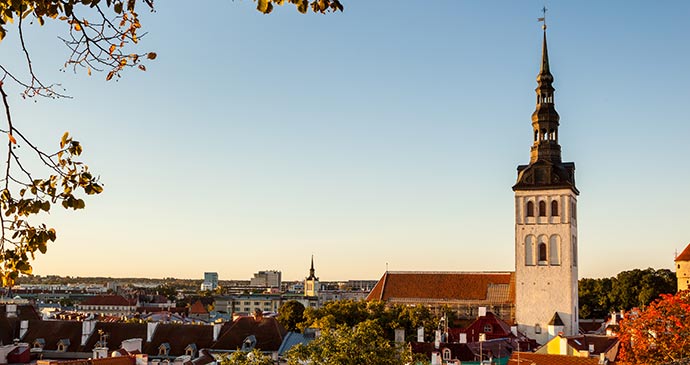 Gone is nearly all evidence of the Soviet occupation, replaced by boutique hotels, restaurants serving diverse local dishes and daring art galleries. This not only applies to Tallinn, but nationwide, even on the islands. Small is certainly beautiful and efficient in contemporary Estonia. Neil Taylor
Flanders 
World War I centenary commemorations may be entering their final year in 2018, but Flanders deserves to stay in the spotlight. This last year is set to be the biggest yet with a plethora of events taking place across the region, with the city of Ypres taking centre stage. If you've been meaning to research a relative or pay your respects, now is the time to do so.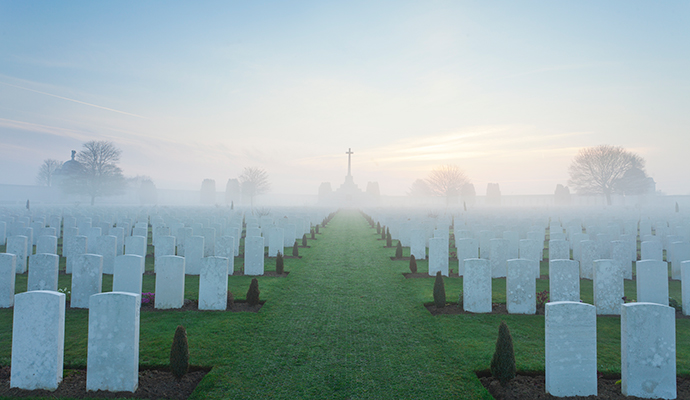 And while you're there, why not explore the rest of the region, too? A vibrant mish-mash of medieval architecture, world-respected local cuisine, arts and more festivals than you can shake a pom-pom at, it's sure to dispel any misconceptions you have about it being a place just to 'drive through'. Flanders has far more than beer, chocolate and chips up its sleeve – why not take a peek? Emma Thomson
Ghana
Ghana has long been one of Africa's most rewarding travel destinations, and what it lacks in a 'big-name' attraction it more than makes up for in sheer variety.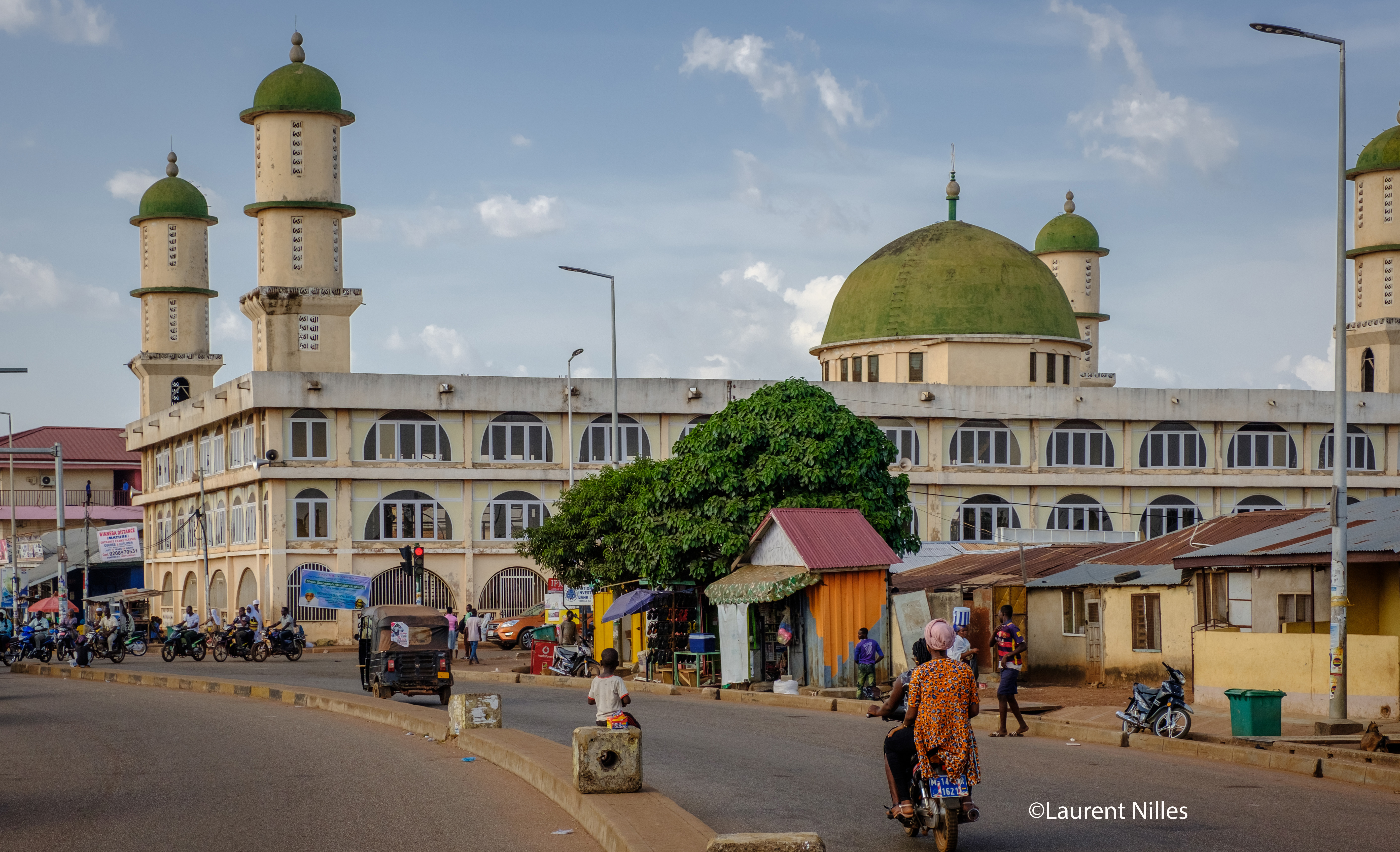 The capital, Accra, has seen much investment over the past year, with the opening of its first five-star hotel, new contemporary restaurants and ultra-cool nightspots. But away from the city you'll find some of the best beaches in West Africa, crumbling castles that stand as chilling testament to the slave trade, off-the-beaten-track parks and reserves where you can meet monkeys and elephants, and swathes of lush forest peppered with dramatic waterfalls. Visit this laidback African nation and you'll find that barely a day goes by without at least one memorable experience. Sean Connolly
Kazakhstan
From 1 January 2017, citizens of many countries, including the UK and USA, have no longer needed a visa for visits to Kazakhstan of up to 30 days.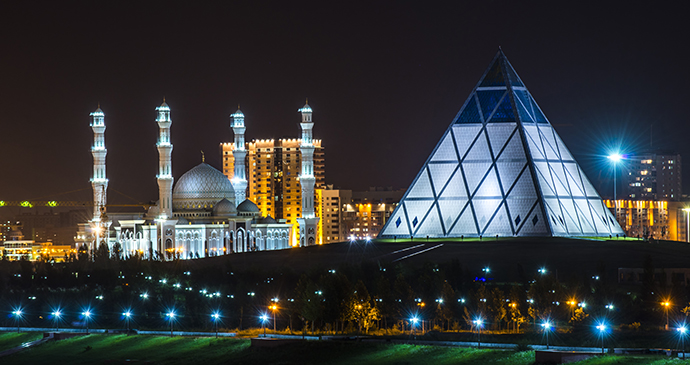 Travel to the world's ninth-largest country has never been easier, offering the chance to explore the wonderfully varied range of its offerings, from the turquoise-domed mausoleum of the Sufi pilgrimage site of Turkestan to the exuberant modern architecture of its capital, Astana, host of the 2017 Expo; from the Tian Shan mountains, said to be the birthplace of the apple, to the rock-hewn mosques in the deserts of the west. Paul Brummell 
Kosovo
Few people think of Kosovo as a tourist destination, but this intriguing corner of Europe has slowly started to grab the attention of those in the know. The country was a shambles only 15 years ago, but today you'd be hard pressed to find visible traces of the past conflict.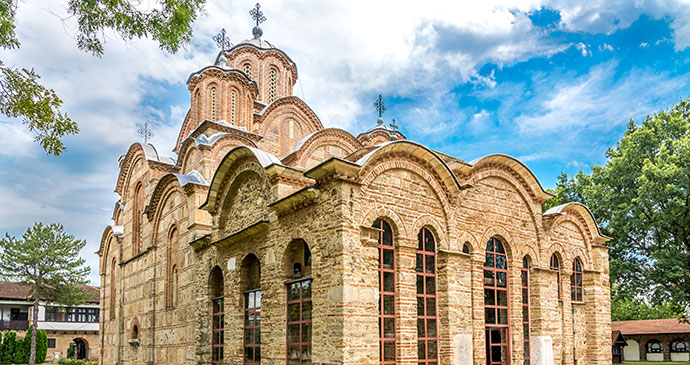 With new hotels opening country-wide and tourist infrastructure really starting to take place, there's never been a better time to explore this compact and eminently welcoming country, a land of gorgeous landscapes, fascinating cultural treasures, adrenalin-pumping outdoor activities and the best coffee outside of Italy. Verena Knaus and Gail Warrander
Madagascar
Famously unrivalled as a wildlife and ecotourism destination, where lemurs and baobabs abound, the huge tropical Indian Ocean island of Madagascar also offers spectacular scenery and fascinating cultural experiences.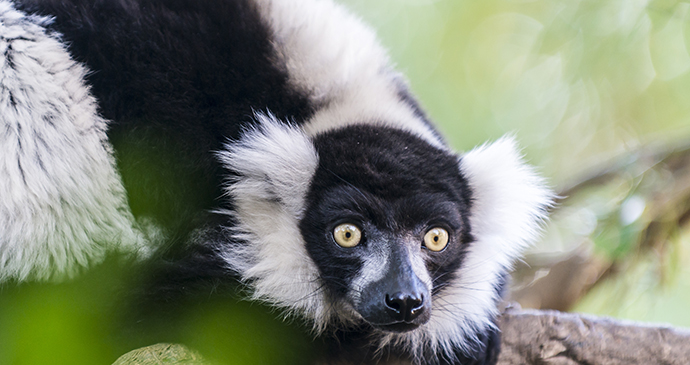 There's never been a better time to go, and with new routes recently opening up with Turkish Airlines and Ethiopian Airlines, it's becoming easier to get there too. A 2017 plague outbreak (now passed) was much hyped and misreported by sensationalist international media, to the point that sadly many unnecessarily cancelled their trips. The upside is that there are now many great deals to be had and excellent hotel availability! Daniel Austin
Malta
A European cultural melting pot since the time of the Knights, Malta has always punched above its weight culturally and artistically and Valletta's year as Capital of Culture looks set to be a cultural and visual bonanza.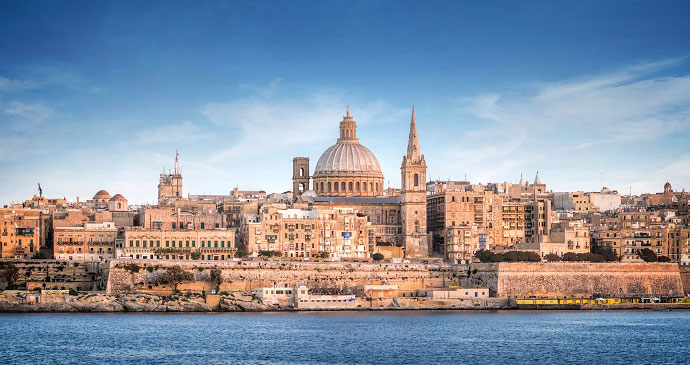 From a Sea Pageant on the famous Grand Harbour to artistic, musical and theatrical events in newly restored citadels, Baroque churches, and 16th-century squares, and along dramatic coastlines, the nation seems ready to party. And of course there'll be food and fireworks (the Maltese love both!) and a warm welcome for visitors. Juliet Rix
Oman
A heady mix of dramatic scenery, stunning architecture and very welcoming people, Oman is likely to dazzle you with its old-world charm, and with new non-stop flights from Heathrow or Manchester to Muscat, it's never been easier to visit this part of Arabia.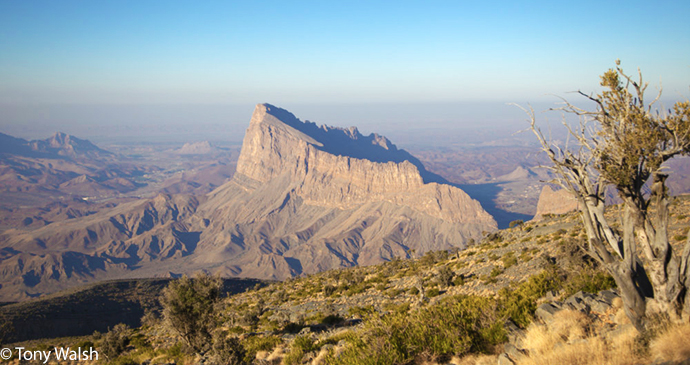 Barter with merchants over frankincense in the vibrant suq, venture through secret tunnels of age-old forts, go trekking in the Al Jabal Al Akhdar mountains or take a dhow cruise in search of dolphins off the coast of Musandam. So, what are you waiting for? Tony Walsh
Picos de Europa, northern Spain
The cable car scythed through dense cloud, emerging into unblemished skies. Stepping onto the rocky plateau of Fuente Dé, my family and I entered a brave new world of heady mountain peaks, butterflies and birds that look like butterflies: Picos de Europa National Park.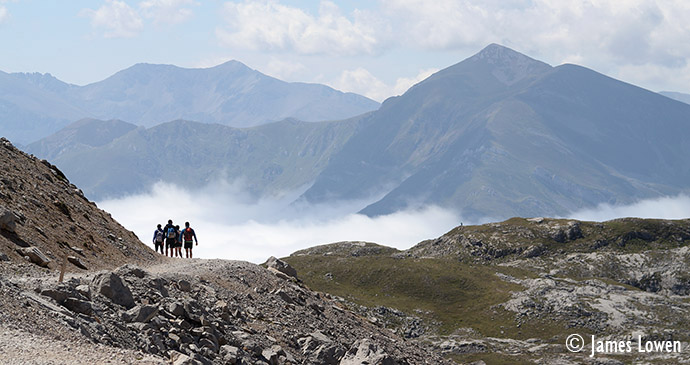 A sky of blue butterflies blizzarded past. Isards, badger-faced mountain goats, pitied our clumsy footfall. A lammergeier, a bone-breaking vulture with a Hulk Hogan moustache, regarded us with disdain. We fell utterly, irreversibly, in love. Make no mistake: the Picos de Europa is a gem. Visit in 2018 to celebrate the national park's centenary! James Lowen
Rwanda
It packs a powerful touristic punch, this tiny, safe, beautiful, green and welcoming 'Land of a Thousand Hills' less than half the size of Scotland. Watching great mountain gorillas interact peacefully and naturally in the wild is unforgettable, and birdwatchers have a banquet of 700 recorded species, while Africa's 'big five' roam lazily among other savannah wildlife.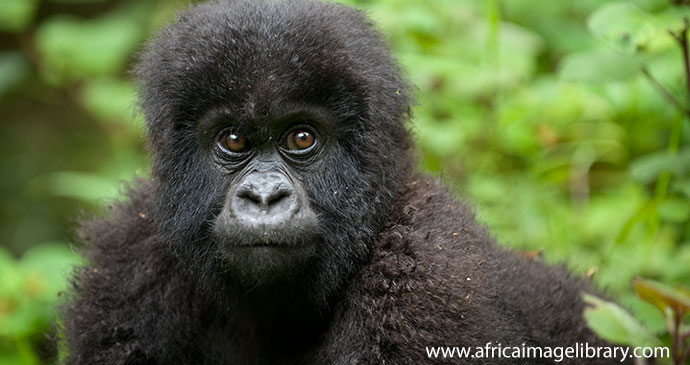 Scenic cycle trails, watersports on Lake Kivu or hiking in the unspoilt Virunga mountains occupy the energetic; and visitors can mix with local people, sharing their activities and cultural events. With accommodation ranging from friendly local guesthouses to brand new luxury lodges, why wait? Janice Booth
Sri Lanka
Though it's best known for a tropical coastline lined with sumptuous palm-shaded beaches, Sri Lanka is hard to beat as an all-round travel destination. Boasting a long and rich history, the island formerly called Ceylon is studded with ancient Sinhalese capitals, most notably Anuradhapura and Polonnaruwa, where mysterious jungle-bound temples stand in the shadow of magnificent domed stupas that rival the Egyptian pyramids in scale.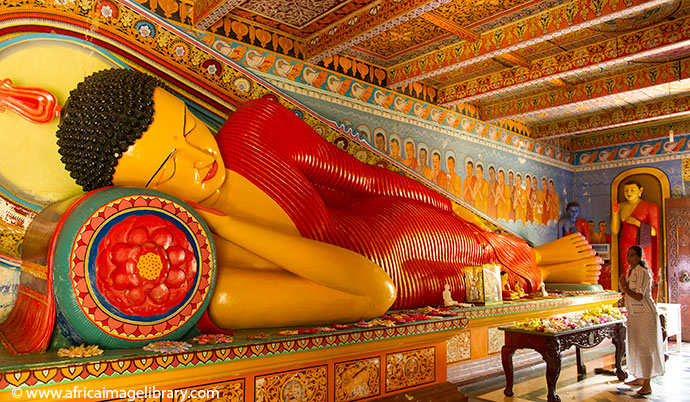 There are also breezy highlands lined with neat tea plantations, tangled dense rainforests teeming with rare plants and animals (including 33 bird species found nowhere else in the world), a network of national parks that supports Asia's densest elephant and leopard population, and offshore waters alive with whales, dolphins, giant marine turtles and colourful reef fish. Following the end of the civil war in 2009, Sri Lanka is now a highly approachable destination, notable for its genuinely hospitable (and strongly Anglophone) culture, a distinctive cuisine dominated by curries and seafood, and an ever-growing choice of accommodation to suit all budgets. Philip Briggs
St Helena
It's not so much 'why' you would visit St Helena in 2018 as 'why on earth not?'. The airport is finally open! A mere six hours from Cape Town or Johannesburg and you're in a very different world, an island of spectacular landscapes shaped by dramatic volcanic upheaval millions of years ago.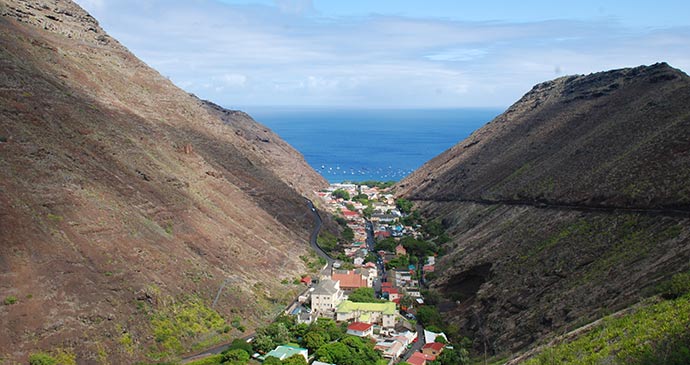 Come for the walking, the whale sharks, and some of the world's rarest plants. The diving's good too, and birders will love it. But above all, come for the people. Soon. Before this remote British outpost, where Napoleon ended his days, becomes top of everybody's bucket list. Tricia Hayne
Uruguay
With the first budget flights from London to Buenos Aires launching in summer 2017, travel to Uruguay has never been easier. Make the short hop from the Argentine capital across the Rio de la Plata and you'll discover a country often overshadowed by its larger neighbours, but one that's certainly worth the effort.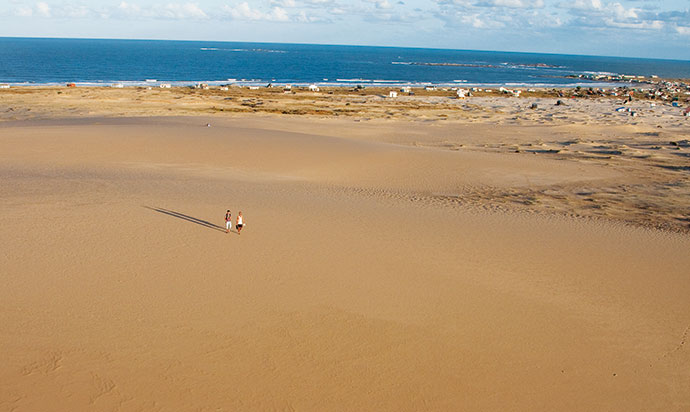 Wander between tango bars and smoking parrilladas in laidback Montevideo, ride with gauchos towards endless horizons at traditional estancias, marvel at a fantastic array of birdlife on show in the countless wetlands and lagoons, or simply spend a week kicking back on the finest beaches in South America. Uruguay continues to be an independent country, culturally distinct from its neighbours, and it is well worth proper exploration rather than a flying visit. Sean Connolly
Via Dinarica
On the Via Dinarica – the world's newest hiking trail – the natural meets culture in enchanting ways. It is here that one can find the last remnants of traditional European highland lifestyles, and these still-thriving highland communities prove that no matter how remote you go, you're never terribly far from an adventure or a hot, hearty meal with a friendly local.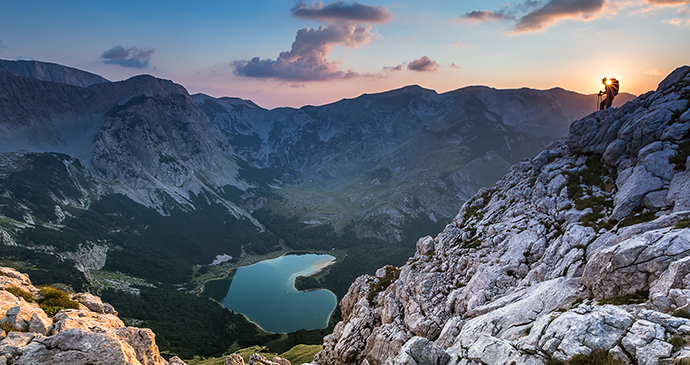 It's one of Europe's yet-to-be-discovered destinations. But it appears that the cat is out of the bag…so go before everyone else does! Tim Clancy