Written by Hugh Collins
Release: October 2015
Ethiopia /7
20 YEARS ON AND STILL GOING STRONG
"Highly personal and informative guidebook … enthusiasm is reflected in every chapter."
Business in Africa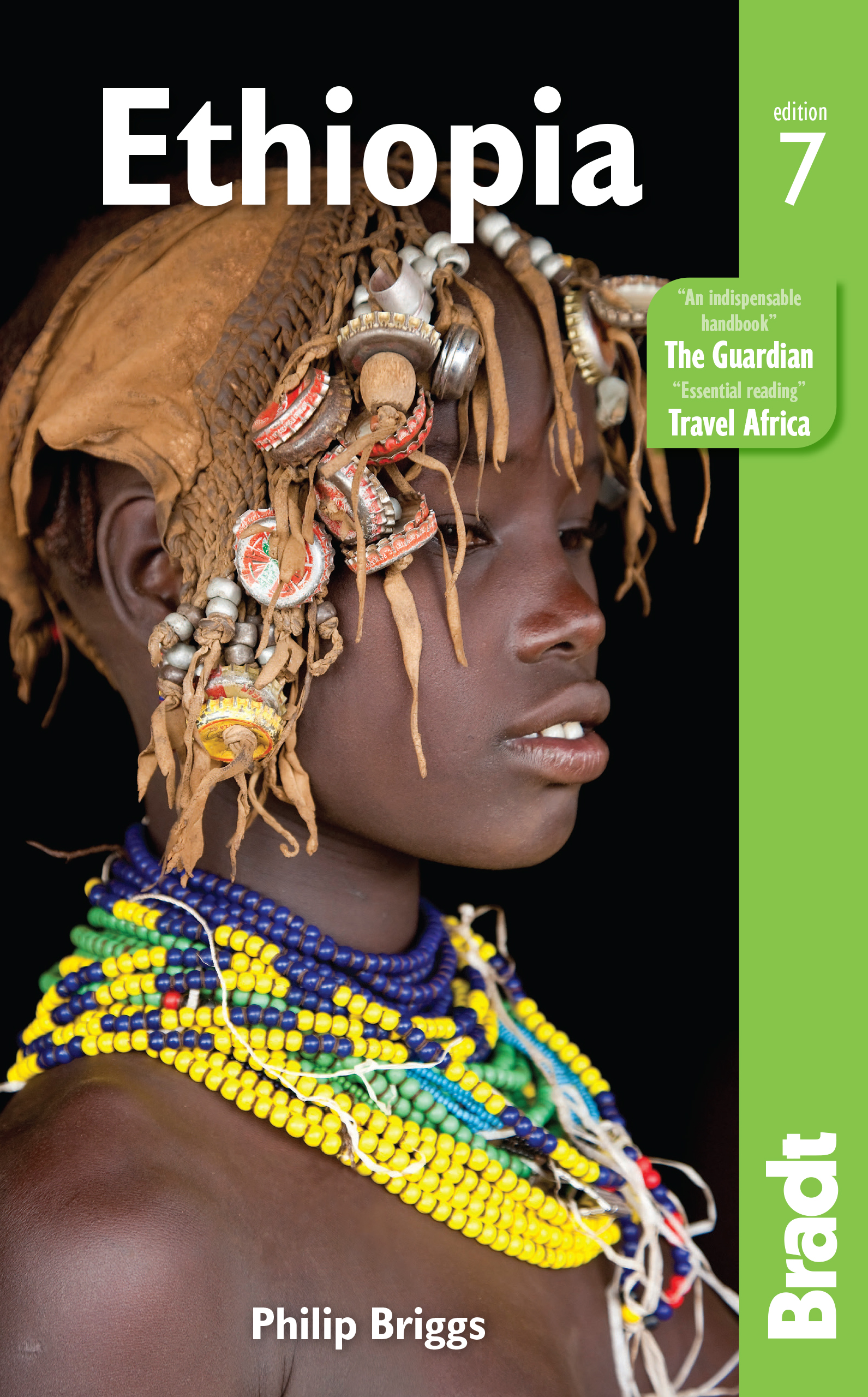 Twenty years since the first edition was published, Bradt's Ethiopia is both the longest-serving and the UK's best-selling guidebook to the country. The extensively overhauled seventh edition is hot off the press and – with a level of detail unparalleled anywhere else – it, remains the indispensable choice.
Perhaps Africa at its most intrepid and intoxicating, Ethiopia is an ancient country that surpasses all expectations. From the ancient Judaic cultures of the fertile highlands to the Animist people of the South Omo Valley, via the Afro-pine moorland of the Bale Mountains National Park and the thundering Blue Nile Falls, Ethiopia will charm and challenge even the most seasoned of travellers.

Philip Briggs has been exploring the highways, byways and backwaters of Africa since 1986, when he spent several months backpacking on a shoestring from Nairobi to Cape Town. He first visited Ethiopia in 1994 to research the Bradt Guide. He has visited more than two dozen African countries in total and written about most of them for specialist travel and wildlife magazines including Africa Birds & Birding, Africa Geographic, BBC Wildlife, Travel Africa and Wanderlust. He still spends at least four months on the road every year, usually accompanied by his wife, the travel photographer Ariadne Van Zandbergen, and spends the rest of his time battering away at a keyboard at home in South Africa.
To request a review copy or to arrange an author interview please contact Hugh Collins hugh.collins@bradtguides.com
Tel +44 (0)1753 480630

Title: Ethiopia
Authors: Philip Briggs
Publisher: Bradt Travel Guides
Publication: October 2015
Price: £17.99
ISBN: 9781841629223