Written by Oscar Scafidi
Release: November 2015
Equatorial Guinea/1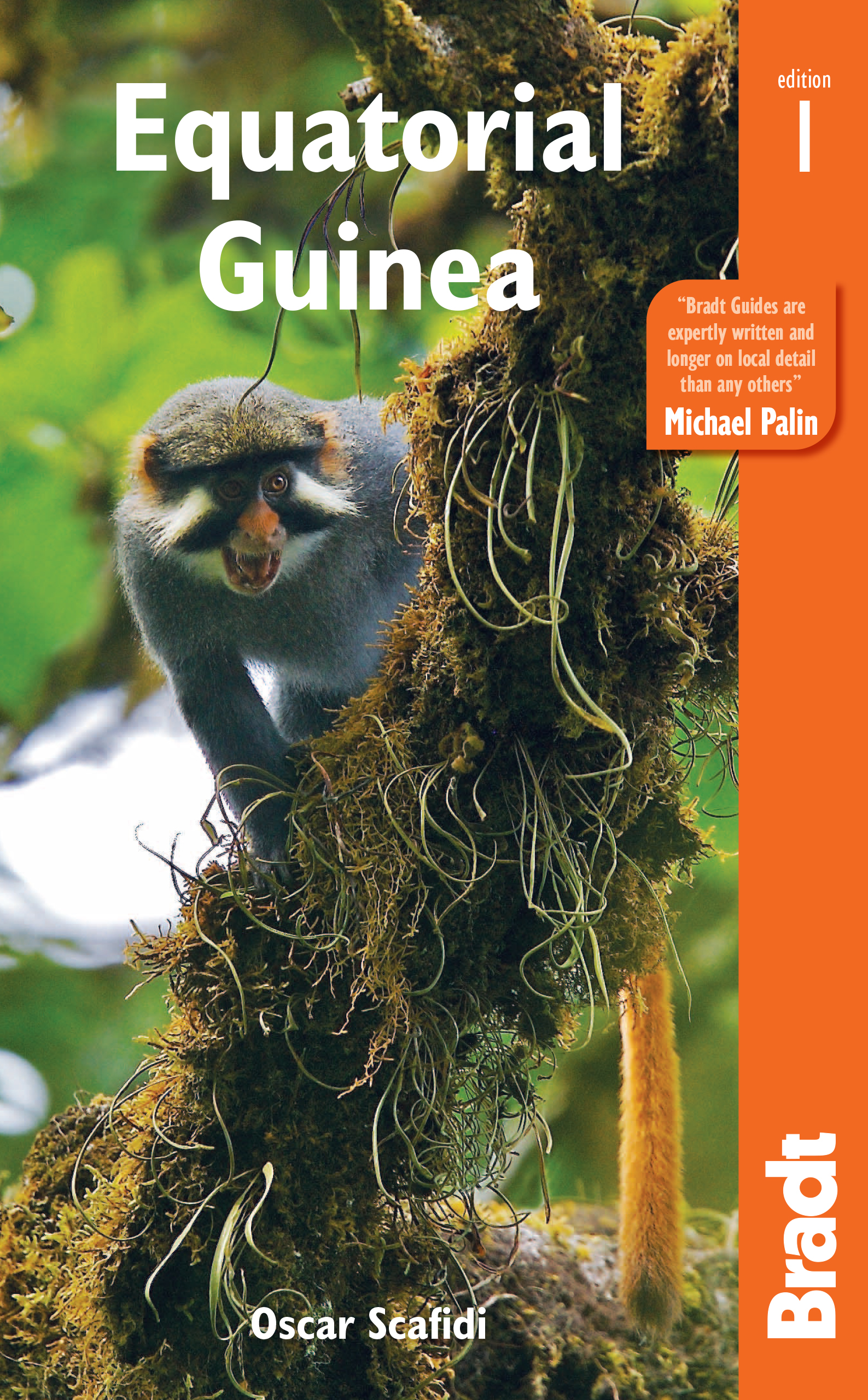 Equatorial Guinea is ranked by the United Nations as one of the top-ten least visited countries in the world, so you might be surprised to see a tourist guidebook to the country. But Bradt is famous for getting there first. And this small, Spanish-speaking country, made wealthy by money from oil, is equally rich in travel experiences. There's much to entice and enchant the curious traveller, from unspoilt landscapes and miles of empty tropical beaches to the fascinating, compact city of Malabo.
Bradt's new Equatorial Guinea is the only English-language guidebook to the country available, and offers comprehensive, expert information that simply isn't available anywhere else. Including a guide to budget accommodation in Malabo, tips on practical security and a detailed language section, it is the perfect companion for those venturing to this unexplored corner of sub-Saharan Africa.

Oscar Scafidi has spent the last five years living and teaching in Africa while writing about his experiences. He has visited over 20 countries on the continent and recently co-authored the second edition of the Bradt Guide to Angola. Armed with a solid grasp of English, French, Portuguese, Spanish and Italian, as well as experience travelling to difficult destinations such as Somalia, Yemen and Afghanistan, Oscar is well qualified to write the first English-language guidebook to Equatorial Guinea.
To request a review copy or to arrange an author interview, please contact Hugh Collins hugh.collins@bradtguides.com
Tel +44 (0)1753 480630

Title: Equatorial Guinea
Authors: Oscar Scafidi
Publisher: Bradt Travel Guides
Publication: November 2015
Price: £17.99
ISBN: 9781841629254