Written by Bradt Travel Guides
Ecobaron, billionaire, trailblazer, destroyer – Douglas Tompkins was called many things in his lifetime, but he was undoubtedly one of the world's most pioneering conservationists. Sadly, in early December, Doug lost his life in a kayaking accident in Lago General Carrera.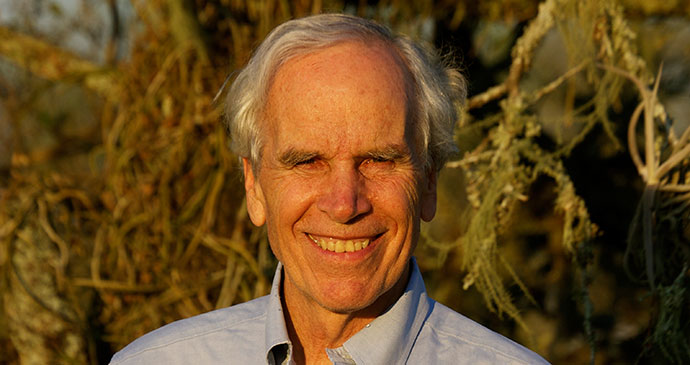 Best-known as the founder of the multi-million dollar clothing companies The North Face and Esprit, Doug became disillusioned with the environmental impact of the fashion industry and sold his shares to become a professional conservationist. In 1990, he established the Foundation for Deep Ecology, which goes far beyond standard 'green' issues, and seeks to fundamentally alter the mindset of 21st-century mankind. Rather than recycling plastic bags and cycling to work once a week, the foundation believes a fundamental realignment of core values is required to prevent ecological disaster. Nature is not a resource to be harnessed by man, but rather man is an integral and interconnected part of a complex ecology. Alas, man is destroying the entire ecosphere, and blind faith that technology will eventually resolve all problems is naïve.
Putting such beliefs into action, Doug began acquiring land in what is now Parque Pumalín in 1991, which was declared a nature sanctuary in 2005 – the highest level of environmental protection in Chile. His latest venture (alongside his wife Kris) is Parque Patagonia, a major restoration project of the land referred to as Valle Chacabuco, which he had hoped would be given national park status by 2016. It is truly tragic that he will never see the benefits of his sterling work.
Just a few weeks prior to his death, Doug wrote the foreword for our new guide to the Carretera Austral, an area in which he lived for 25 years. Although the man is gone, his passion and excitement for conservation efforts in the region lives on in his words.
The Carretera Austral is perhaps the most spectacular road in the world. If there is another that provides access to nearly 20 national parks (with as many as five new ones in the making), several national reserves, two of the world's largest private parks with full public access (Pumalín and Patagonia), as well as wild and wide open landscapes, soaring mountains, lakes, glaciers, forests and fjords, then I would like to know where it is. Having travelled to many parts of the world, I have yet to find anything comparable. It is nothing short of a wonder.
So, if you are not yet on this Southern Highway 'Route of Parks', then don't hesitate to make plans for a trip that you will remember forever. The landscapes are unrivalled in their beauty, and the people are friendly and will welcome you with open arms. In short, the Carretera Austral is a trip of a lifetime, and although my wife Kris and I have been living in this fantastic place for the last 25 years, we never tire of travelling up and down this magnificent road. It is a guaranteed adventure of scenic beauty.
What you are about to read in the subsequent pages is a guidebook, but of a different calibre than almost any you will find elsewhere. Besides providing practical information, it considers the 'development model' with which Chile, as a country, evolves its economy. The story along this road is familiar – one of human colonisation that is common throughout history across the world. You see, roads are many-edged swords, and if we start with the old adage that 'it is hard to destroy wilderness without roads', we promptly arrive at the grain of the argument. As beautiful and awesome as the Carretera Austral may be, it has been pivotal in human development. Overgrazing, burned forests, mining, and industrial fish farming are all present as a result of the roads built.
Yet saying all that, we are really bemoaning the state of the world: and Chile is just another country caught up in the 'Myth of Progress'. Yet, no matter where we may be from, we are now united in the challenge to reverse this massive environmental crisis in which we find ourselves and the world embroiled. We are now in what is the 6th Mass Extinction Event, the worst environmental crisis in the last 65 million years. Additionally we have, as a civilisation, had a negative impact on the climate as well – what could be worse than that? So, as we traverse the Carretera Austral, let's pause to reflect about these sobering issues, and when we return home begin the work, as socially responsible citizens of the world, to start paying our rent for living on the planet. There is a place for everyone along the long front of environmental and conservation activism to lend a hand in directing humanity towards harmony with nature.