Written by Inntravel
Slow travel experts and leading UK tour operator Inntravel share their tips for discovering the quieter side of Europe.
The art of Slow travel is all in the attitude. It's about taking time to see the hidden side of a destination that few normally experience and being a traveller rather than a tourist. You can expect a far more rewarding escape if you delve a little deeper and linger longer.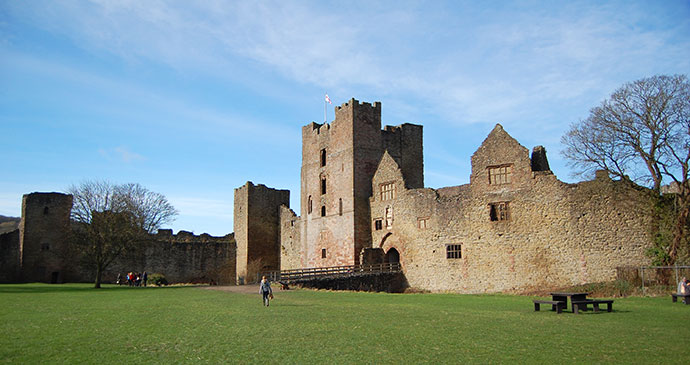 Shropshire is like something straight out of the pages of a history book © Deatonphotos, Shutterstock
Slow travel boils down to getting to grips with the very essence of a destination, rather than just passing through it, and the chance to see more, discover more and remember more. Take deviations and get off-the-beaten track and in doing so adopt relaxed, daily rhythms that are in harmony with your natural surroundings. Staying in family-run hotels and inns where the welcome is as broad as the smile you behold, you'll find that Slow holidays offer a passport to secret places – go now, before word gets out!
Slow travel in England
Some of the best Slow holidays can be sampled on your own doorstep, with Inntravel's self-guided walking holidays in England. Stroll along the bracing coastline of Northumberland or through the pastel-trimmed villages of the Cotswolds. Alternatively, the splendid scenery of the country's national parks is hard to beat. The North York Moors are characterised by romantic, heather-clad moorland, while the Peak District – Britain's first and arguably finest national park – has a hauntingly beautiful landscape that should be explored at your own pace. Potter through neat villages set in lush valleys, rise up to the higher, craggy edges which mark the beginning of open heather moorland, discover the delights of the Chatsworth Estate and mingle with villagers who live and work there.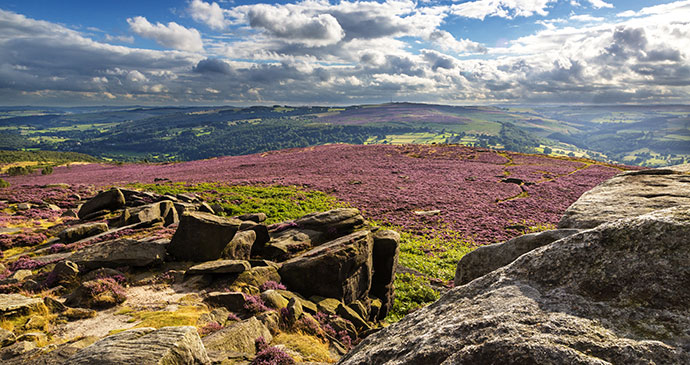 The Peak District National Park should be explored at your own pace © Paul Daniels, Shutterstock
Another delightful corner to discover is the historic Shropshire borderlands, between England and Wales, where you can step back in time, literally, following ancient drovers' trails and the symbolic partition of Offa's Dyke. Straight out of the pages of a history book, the landscape is best appreciated up-close by exploring quirky hillforts and common pastureland that has remained unploughed for centuries. Efforts are well rewarded in the market town of Ludlow, the Slow Food capital of the UK.
Journeys in SlowMotion
Inntravel has become synonymous with self-guided walking and cycling breaks, but a new, carefully curated collection of self-guided Slow journeys by train, boat or car provides an alternative way to explore. These journeys allow you to uncover the true character of a place, by giving you more time to become familiar with the landscape and the locals, and ultimately to get 'under the skin' of the most intriguing areas, each one handpicked for their cultural luminosity.
Free-spirited island-hopping in Croatia
Motovun – one of Croatia's prettiest hilltop towns © Croatian National Tourist Board
Wander and wonder in Croatia at your leisure, where the rich cultural legacy spanning Roman, Venetian, Italian and Austro-Hungarian rule means that one minute you are marvelling at Roman columns and the next bowing your head in a Slavic church. There are pristine forests, hilltop hamlets and roaring waterfalls to discover, but the pine-clad islands, coves and beaches of the magnificent coastline are the real stars of the show.
Pause to admire the seafaring traditions of Portugal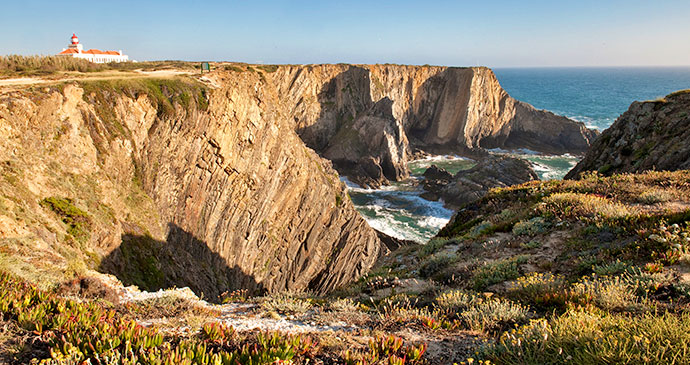 © Inntravel
Unwrap Portugal's timeless cultural layers from the fabulous cities of Porto, Coimbra and Lisbon through to the tranquil countryside and captivating coastline, providing a tasty dose of Omega 3. The seafaring legacy brought richness, but it is the delicious-tasting wines from the Douro which will distract and delight. Visit Sintra's palaces and enjoy the timeless Alentejo, which has changed little over the centuries – Portugal at its finest.
Sweden's west coast – a veritable time capsule
Enjoy a seafood safari with local fishermen along the west Swedish coast © West Sweden Tourist Board
It's easy to explore the best of West Sweden, a region with highlights at every turn. Journey along the Bohuslän coastline, take in the craggily beautiful Koster Islands, where food miles are close to zero, and discover the colourful coastal town of Fjällbacka, once the holiday playground of Ingrid Bergman. In the pretty fishing village of Fiskebäckskil, you can enjoy a lobster safari with local fishermen and relax on the sands of Käringön, a nearby island. If you want to up the pace (Slowly, of course), visit Gothenburg, Sweden's second city and a foodie heaven.
Alpine drama and picture-postcard perfection in Switzerland
In Switzerland, the extraordinary becomes commonplace – sapphire mountain lakes, emerald-green valleys and white-tipped mountains that twinkle like diamonds in the sun. At every turn, there are mountains galore – the Eiger, Jungfrau and the Matterhorn – best appreciated by train, bus or boat linked by Switzerland's amazing transport system. Take the Glacier Express, officially the 'world's slowest express train', which runs like clockwork between St Moritz and Zermatt. It is an iconic rail journey which takes eight hours, but you will wish it lasted longer.
---

Inntravel
are one of the UK's leading tour operators, and specialise in offering slow holidays that encourage you to really get under the skin of a destination.
For exclusive discounts on Inntravel's holidays (both UK and abroad), please

click here

.