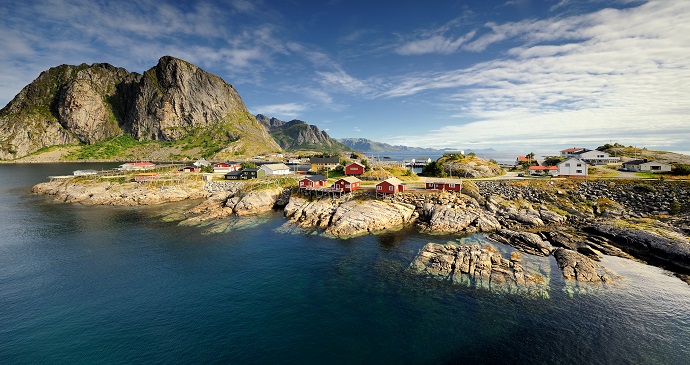 © Jan Miko, Shutterstock
Rugged mountains and sandy beaches make this island chain Lapland at its most spectacular.
The scenic highlight of any trip to northern Norway, the Vesterǻlen (pronounced vester-oh-len) and Lofoten (loo-fut-en) islands are a rugged triangular-shaped archipelago off Narvik. Though totally void of Sami culture, these green, mountainous islands make a perfect antidote to the remote villages of the forested heart of Lapland, and are readily accessible from Narvik, itself linked to Swedish Lapland by train and road.