If there's one thing that's put Lapland well and truly on the winter tourist trail, it is Icehotel. From Japan to Britain, the US to Italy, mention the name to any savvy traveller and everyone's heard about it, and, more often than not, wants to come here. Proof, if ever it was needed, that the man behind the project, Yngve Bergqvist, a southern Swede who moved to Swedish Lapland over 30 years ago, struck gold.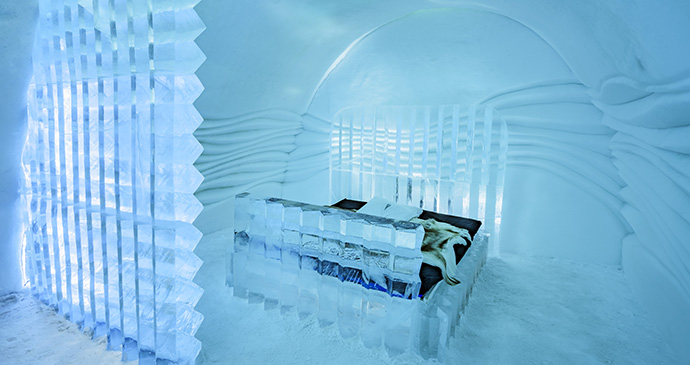 Back in 1989, he hit on the idea of building a simple igloo here in the village of Jukkasjärvi (Sámi for 'meeting place by the lake'), 20km east of Kiruna, as a showcase for local Sámi handicrafts and art. Some of those first visitors wanted to sleep in the igloo – something that wasn't commerically possible in any part of Lapland at the time. A veritable niche in the market, the concept was developed by Yngve and Icehotel was born, gradually transforming sleepy Jukkasjärvi, a remote Lapland backwater, into a tourist blockbuster that now pulls in 40,000 visitors every year.
In late October each year, work begins in earnest on the (re)construction of Icehotel. Using blocks of ice hewn from the Torne River, which flows through Jukkasjärvi, artists and sculptors from across the world slowly give shape to thenew structure, which will consume around 1,000 tonnes of ice and 30,000 tonnes of 'snice', as Icehotel calls it, a combination of snow and ice which helps strengthen the structure.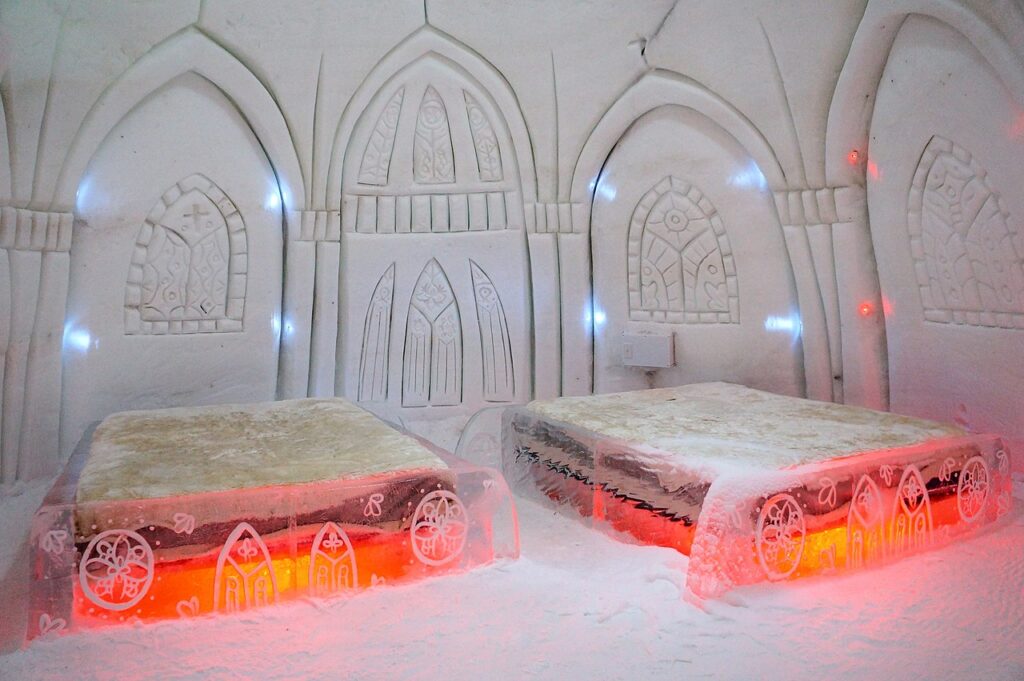 Whether you stay here or not, if you are in Lapland during the winter season, you should make every effort to get here because Icehotel really is an amazing sight. Although the actual details of the design and interior decoration vary from year to year, the overall shape of the hotel remains the same: one long arched corridor, naturally lit at either end by giant ice windows, forms the main walkway, from which other corridors then branch off to the left and right leading to the bedrooms and suites. Intricately carved ice sculptures adorn the interior seemingly at every turn and only add to the overall sense of amazement most visitors feel. Beside the main entrance, there's the Ice chapel, a smaller arched igloo, replete with ice pews and cross, which has become an inordinately popular place to tie the knot.