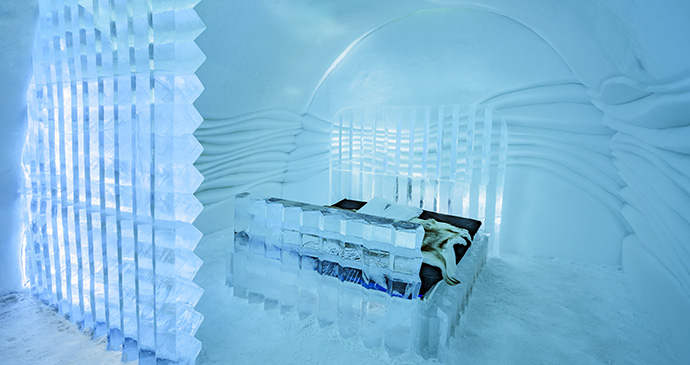 The ICEHOTEL is perhaps the most exciting place to stay in Lapland © Discover the World
Do it once in your life: spend a night in subzero temperatures inside the world-famous Icehotel, snuggled up in a sleeping bag.
If there's one thing that's put Lapland well and truly on the winter tourist trail, it is Icehotel. From Japan to Britain, the US to Italy, mention the name to any savvy traveller and everyone's heard about it, and, more often than not, wants to come here. In fact, such is Icehotel's popularity across the world that there are even direct flights here from London. Proof, if ever it was needed, that the man behind the project, Yngve Bergqvist, a southern Swede who moved to Swedish Lapland over 30 years ago, has struck gold.