With fabulous architecture and a flamboyant carnival, you'll soon see why this old coffee port is so popular with tourists.
Jacmel is probably the most visited town outside Port-au-Prince for foreigners. It's an easy sell – a renowned centre for arts and handicrafts, with some great architecture and easy access to some fine beaches. It's also just a couple of hours' drive from the capital on a scenic road over the mountains, and every February half of Haiti seems to descend for Jacmel's famous Carnival, a celebration that easily rivals that of Port-au-Prince. Jacmel is the sort of laid-back Caribbean town that it's hard not to be taken with.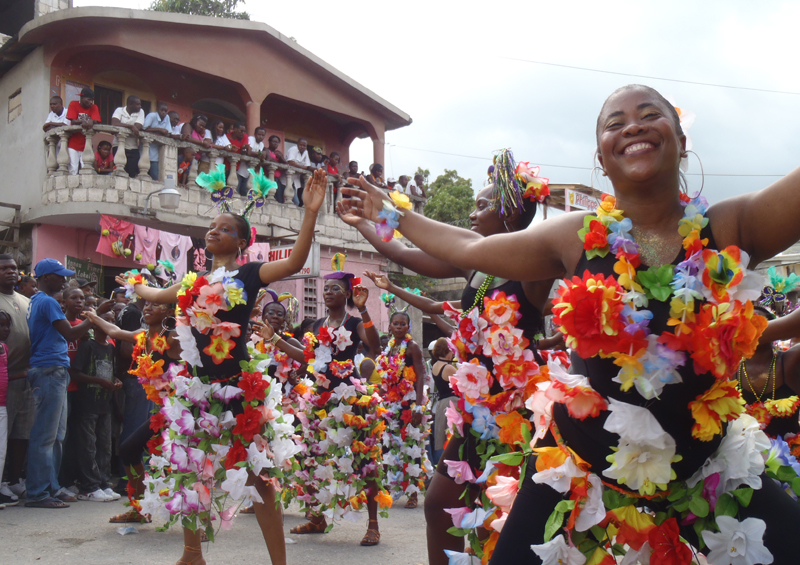 Performers in the riotous Jacmel Carnival wear elaborately decorated costumes to entertain the crowds © Paul Clammer
Jacmel has always attracted tourists, but recent investments have seen it really starting to show off its best face. There's a new boardwalk, tourist centre, and an arts programme that has seen bright public mosaics spring up across the town. The restoration of the historic heart of Jacmel, on the drawing board since before the earthquake, is finally underway, with local and national authorities working in tandem. If this regeneration continues, Jacmel's place as a tourist jewel – not just for Haiti but for the Caribbean – seems increasingly assured.