Many holidaymakers to the Caribbean only venture out of their all-inclusive resorts on the occasional organized excursion, but, thanks to excellent public transport, good roads and short distances, Barbados is very easy to explore independently. It can take less than an hour to travel from one coast to the next; just a few hours to drive around the entire island, stopping in at one or two tourist attractions and for a leisurely lunch on the way; and, on the highly developed west and south coasts, it's no more than a short walk or bus ride to get to another beach, restaurant or shopping mall.
Think of Barbados in five parts. Firstly, there's Bridgetown and its environs; while the island's capital is not especially big or appealing, there's good shopping and the Garrison Historic Area is interesting to wander around. Secondly, there's the upmarket west coast, where the narrow but pretty beaches are lapped by calm waters and lined with luxurious hotels and villas and some superb waterside restaurants.
Thirdly, there's the heavily developed south coast where the beaches are wider and the sand whiter, and, while the sea is sometimes too rough for safe swimming, the family-friendly resorts have swimming pools and plenty of other amenities for some fun in the sun.
Fourthly is the unspoiled, wild, wave-pummelled east coast, which has just a few places to stay and eat but makes for scenic driving and hiking with tremendous Atlantic views. Lastly is the island's rolling interior, which has a variety of attractions among the sugarcane fields, from plantation houses and rum distilleries to intriguing caves and beautiful flowering botanical gardens.
One to two weeks
If you have only a week to spend on the island, you probably won't want to do much except relax. Take advantage of the beach with a sun lounger, umbrella and rum punch – at your hotel or at one of the many good beach bars. Take a boat trip, go snorkelling with the turtles or dive one of the many colonial-era wrecks littering the seabed. Then in the evening spoil yourself at the plush places with seafront dining on the west or Platinum Coast or, if you are on the south coast, wander down to St Lawrence Gap, the 'happening' place for restaurants and bars.
Other popular options are the dinner and beach party on Mondays and Wednesdays at Harbour Lights, and Oistins Fish Fry on Fridays with calypso, soca and live music. It's well worth dragging yourself away from the sand to explore the island and put Barbados' history as a British colony into perspective.
Hop on a bus to Bridgetown one day and spend a morning sightseeing around the Garrison Historic Area and shopping along Broad Street, with perhaps lunch at a restaurant overlooking the boats in the Careenage or some rum tasting at the Mount Gay Visitor Centre.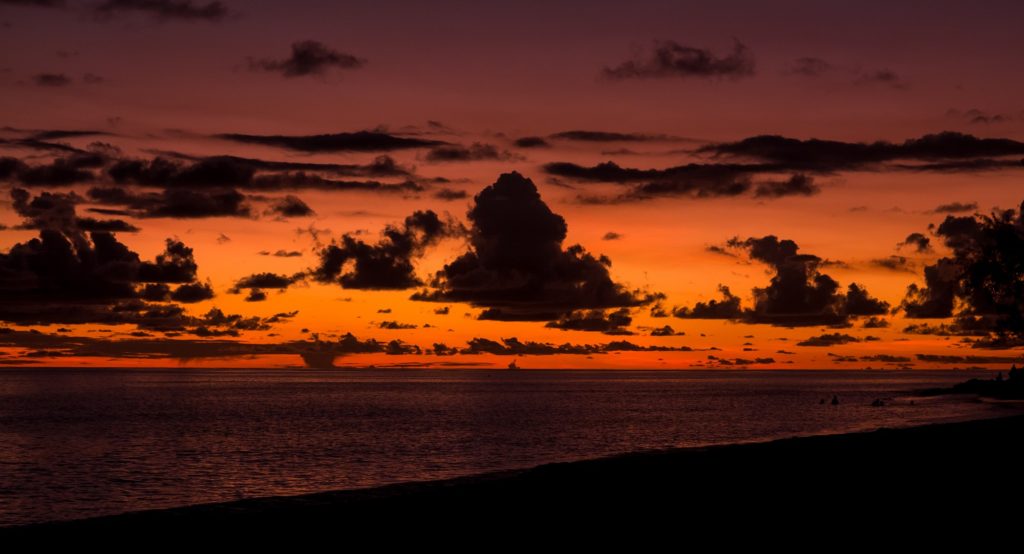 Two weeks or more
If you have two weeks on Barbados why not move around a bit? Spend a few days on the south coast first to wind down and enjoy the beach and the nightlife around St Lawrence Gap. Then, when the jet lag is behind you and if you can splurge, move up to another resort or plush hotel on the west coast to enjoy some luxury. Finally, stay in a guesthouse on the east coast for a different view of the island: the pounding Atlantic creates a very scenic and wild string of beaches.
Hire a car for part of your holiday and tour the island; you can drive all round Barbados in five hours, but temptation will get in your way and you'll stop frequently. You'll also probably get lost, as road signs are not a big feature and the island is criss-crossed with hundreds of little twisty roads through villages.
A day could be spent at Bathsheba, hiking along the old coastal railway, strolling around Andromeda Botanic Gardens or lolling about in rock pools. A northern tour could take in Speightstown, the Animal Flower Cave, Farley Hill, the Barbados Wildlife Reserve and Grenade Hall Forest and Signal Station, St Nicholas Abbey and the Morgan Lewis Sugar Mill.
A day in the middle of the island could encompass the Harrison's Cave, the Flower Forest Botanical Gardens, Orchid World & Tropical Flower Garden, Gun Hill Signal Station and Sunbury Plantation House.