Characterised by its five rivers, verdant vegetation, gushing waterfalls, clear pools and steep canyons, the Yehudiya reserve spreads like an outstretched hand across the southern Golan Heights.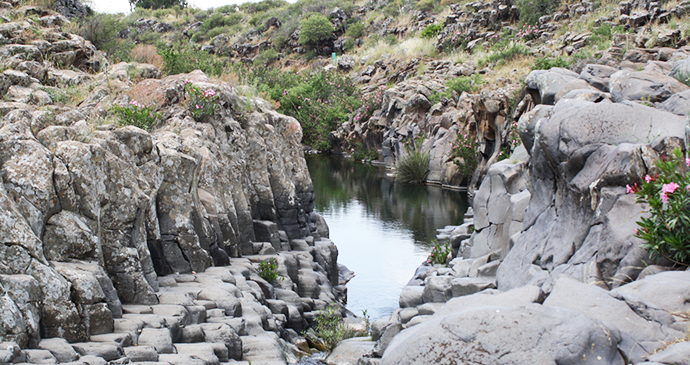 The Yehudiya National Park is the best place to see wild vultures soaring in the skies above © Jean & Nathalie, Wikimedia Commons
The park's 66km2 are home to wild boar, jackals, red foxes, Syrian hyrax and porcupines who live amid the huge variety of tree and plant species. It is also one of the best spots in the region to spy the Bonelli's eagle and Egyptian vulture that are often seen soaring in the skies above. Flowing through the 'fingers' of the park are the Meshoshim, Zavitan, Yehudiya, Gamla and Daliyot rivers that emerge from deep, rock-cut canyons into the Beit Zaida Valley just north of the Sea of Galilee.