This sea was the site of many of Jesus's miracles, with small churches dotting the shoreline commemorating these events.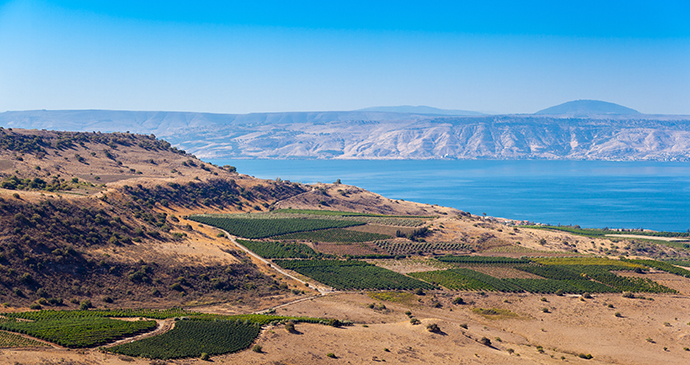 The tranquil shores of this lake are steeped in New Testament history © Roman Sulla, Shutterstock
For hundreds of years Christian pilgrims have made their way to the gently lapping shores of the Sea of Galilee (known in Hebrew as 'the Kinneret') to soak up the abounding tranquillity, gaze down at ancient lands and walk in Jesus's footsteps. Today is no different, and despite the scores of tour buses that make regular stops along the sea, it has managed for the most part to avoid a mass-produced, over-touristy feel and there is a tranquil vibe with banana plantations and mango trees lining the pretty coastline. This, however, doesn't apply to the Sea of Galilee's beaches which are extremely popular with young Israeli teenagers.