Haifa is probably best known for its harmonious interaction among its different faiths, where Jews, Muslims, Druze, Christians and Baha'is exist contentedly alongside one another.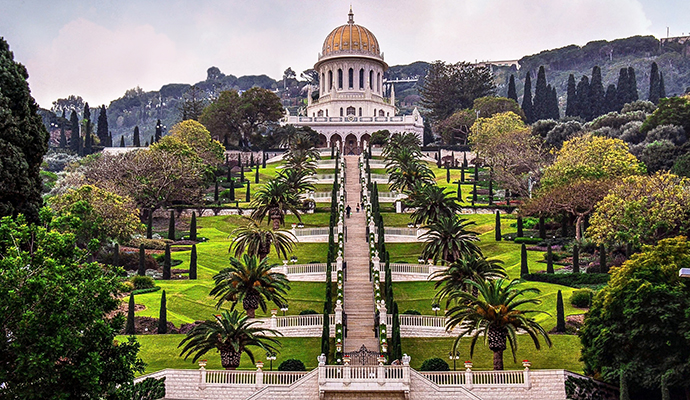 The massive dome of the Shrine of Bab, one of the most important pilgrimage sites for members of the Baha'i faith, dominates the Haifa skyline © Eve81, Shutterstock
Cascading down the slopes of Mount Carmel towards the sandy beaches of the Mediterranean, Israel's third-largest city is often overlooked as a tourist destination. Yet the city has a lot going for it, and is a great place to spend a few days. Haifa has grown tremendously since its foundation, when Allenby Street used to be called Zeytoon (Olive) Street in honour of the olive trees and farms, which have today given way to a modern residential area.
The vast, landscaped gardens of the Shrine of Bab, the centre of the Baha'i faith, form the unexpected centrepiece of the city, while its thriving port is the largest in the country. Prosperous industries, a large hilltop university, countless religious and historic sights, neighbourhoods old and new, a fascinating collection of museums and a lively restaurant and bar scene make Haifa a firm favourite among Israelis and a pleasant contrast to Jerusalem and Tel Aviv.