Giving something back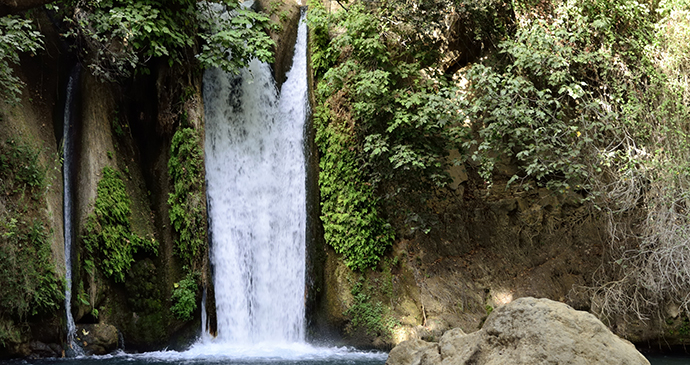 Israel is fast becoming one of the most popular, genuine eco-vacation spots in the world © leospek, Shutterstock
In a world that is seeing a huge boom in all things 'eco', where green travel and responsible holidays are a growing trend, Israel stands as one of the foremost countries in this arena. For decades schemes and projects have been in place to return the land to its former, pre-Ottoman glory and natural abundance. Today this cascades from the higher echelons of government, through the Israel Nature and National Parks Authority and their ongoing conservation efforts down to the tiny kibbutzim and moshavim that dot the countryside and which are embracing organic farming, recycling projects and a communal way of life. Israel is fast becoming one of the most popular, genuine eco-vacation spots in the world.
The rural regions are undoubtedly the most ecologically aware, and tourism infrastructure, both for Israelis and foreigners, is plentiful. The wild desert lands, Galilee and the Golan Heights play the most pivotal roles, and small, family-run ecological cabins have become a super-trend across rural Israel, where organic food is served and horseriding and hiking opportunities are plentiful. Likewise, the eco-lodges scattered across the desert lands have been created from organic, locally sourced materials and aim to enlighten visitors about the fruits of the desert and how to live sustainably. Even in big cities, giant hotel chains are subject to strict environmental policies and engage in the use of solar power, low-flush toilets, grey water and recycling programmes.
In 2010, the Israel Ministry of Tourism launched the '100 Years of Green' campaign, which aims to promote this unique side of Israel, including activities from hiking to cycling to rafting and horse- and camel-trekking. Indeed, thanks to efforts by the Keren Keyemet L'Israel (KKL) – the Jewish National Fund – the Israel National Trail is soon to have a cycling version running the entire length of the country.
The infrastructure is in place, the knowledge is there, and the potential is enormous to make Israel a true example of sustainable travel, from luxury to budget trips. Take full advantage of these resources, to consider your options and select carefully, and to make your trip count both personally and environmentally.