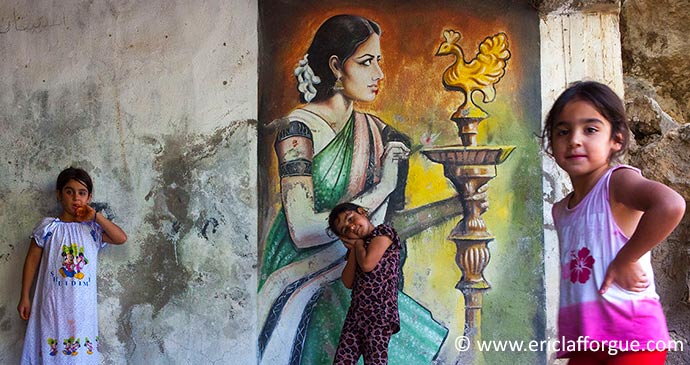 Yazidi children at the temple complex of Lalish © Eric Lafforgue

Step over the threshold of the tomb of Sheikh Adi in the atmospheric Yezidi Valley.
The temple complex of Lalish is an important pilgrimage site for Yezidis, who are expected to make the trek to the tomb and temple here at least once during their lifetime. Located in a narrow valley is the tomb of Sheikh Adi, the central figure of the Yezidi faith. The tomb is in a cave dating back to 500BC and has various features of the religion – holy water pools, fire and further tombs of earlier holy men, as well as the tomb of Sheikh Adi himself. Outside the temple complex are various holy places, mostly based on water legends. During festival times many people come to stay in the various houses in the valley or camp on the slopes. This is one of the most esoteric mysterious places in the Middle East. Respectful visitors are very welcome.