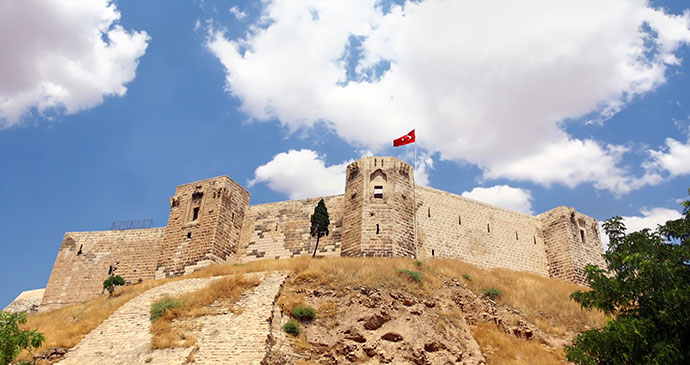 © muratart, Shutterstock

These heavily forested mountains conceal the ruins of remote Georgian churches.
This northeast corner of Turkey from Mount Ararat up to the Black Sea coast boasts some of the most spectacular scenery anywhere in Turkey, with magnificent, heavily forested mountains, serene lakes and beautifully green and lush valleys. Water gushes everywhere and this is the place for Turkey's white-water rafting fraternity. The Kaçkar Mountains offer fantastic trekking landscapes, and much of the scenery in the Georgian valleys is reminiscent of the high Alps in summer with green meadows covered in tiny brightly coloured flowers. The difference is the buildings, for nowhere in the Alps will you find the ruins of Armenian churches and monasteries tucked away in remote valleys, or castles in black basalt perched on hilltops. Allow a minimum of two nights in this area if you plan to pass through quickly, staying one night at Kars while you visit Ani, the Armenian ghost town right on the Armenian border, and one night in the Artvin area while you visit Georgian churches, before continuing your itinerary onwards to the Black Sea coast. To do it justice, however, you could easily spend a week or more, especially if you want to do some trekking in the Kaçkar Mountains. The main city of the northeast, Erzurum, has some interesting Islamic monuments, but can be safely bypassed if these do not appeal.