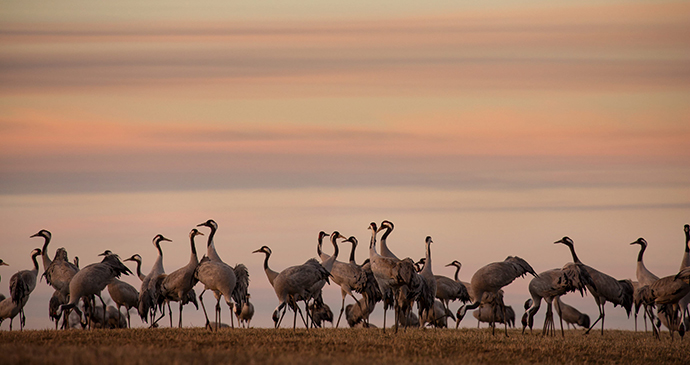 Birdwatchers will delight at the crane spectacles that take place each spring at Hornborgasjön © Roger Borgelid, vastverige.com
Västergötland's undulating farmland south of Lake Vänern and west of Lake Vättern is an often-overlooked, essentially rural part of West Sweden.
Covering a vast area of nearly 17,000km2, the province is roughly the same size as Wales, with few large towns or cities. It's at its most appealing in lakeside Lidköping, where the nearby hilly plateau of Kinnekulle affords spectacular views over the sweeping expanses of Lake Vänern.
Moving to the southeast, Varnhem with its magnificent abbey, resting place of one of Sweden's greatest statesmen, Birger Jarl, offers easy access to the remarkable prehistoric burial ground, Ekornavallen, with remains dating from the Stone Age to late Iron Age.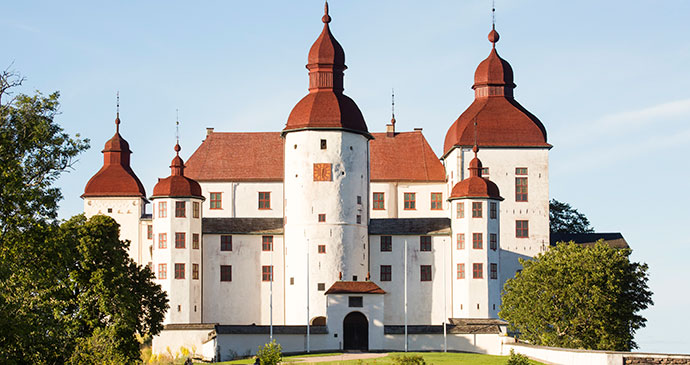 Fans of Baroque splendour will be enchanted by Läckö Slott, a 17th-century castle, just to the north of the town © Roger Borgelid, vastverige.com
Close by, the ornithologist's dream, Hornborgasjön (Lake Hornborga) attracts up to 18,000 cranes every spring which come here to pair – dancing all day long in the process and making quite an extraordinary sight. Västergötland's main city outside Gothenburg is Borås, a bright and breezy place, which attempts to charm visitors through its rich industrial heritage. One of West Sweden's real historical gems, the medieval castle, Torpa stenhus, lies close by and should be on everyone's lists of must-sees.
Pretty, little Alingsås is also worth seeking out – there are more cafés here than you can shake a teaspoon at and the town makes a perfect place for a fika, the quintessential Swedish pastime of drinking coffee and savouring cinnamon buns and princess cake.