Puy du Fou is a remarkable assault on the senses, and the ultimate theme park.
Astonishing special effects, dancing horses, castles that rotate, Viking longships that emerge from underwater, audiences that revolve, jousting knights, fantastic panoramic cinemas, spectacular dance sequences, fire and smoke, automated minstrels … surely there can be no better way to have a history lesson than to visit the Puy du Fou?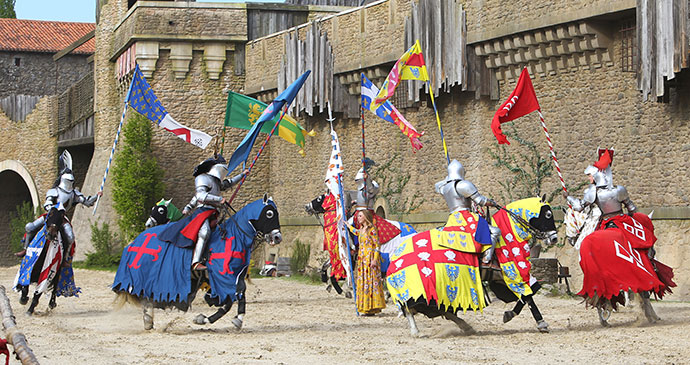 A whole day is not enough to take in the ever-increasing amount of entertainment on offer at this immaculately conceived, wonderfully crafted and impeccably organised multi-award-winning 'historical theme park' which celebrated its 40th anniversary in 2017. Every year, the park develops, constantly innovating to maintain its place as one of the world's very best.
In between these spectaculars, rest assured that there will never be a dull moment. You will visit immaculate gardens; a reconstructed 18th-century Vendean village (including a spookily gloomy tunnel with re-creations of scenes from the Vendée Wars); a 'medieval' township full of costumed entertainers and wandering pigs and poultry; a fort and thatched village typical of the year 1000; fountains that 'dance' to Baroque music; and the secret world of the Templars, guided by a medieval knight.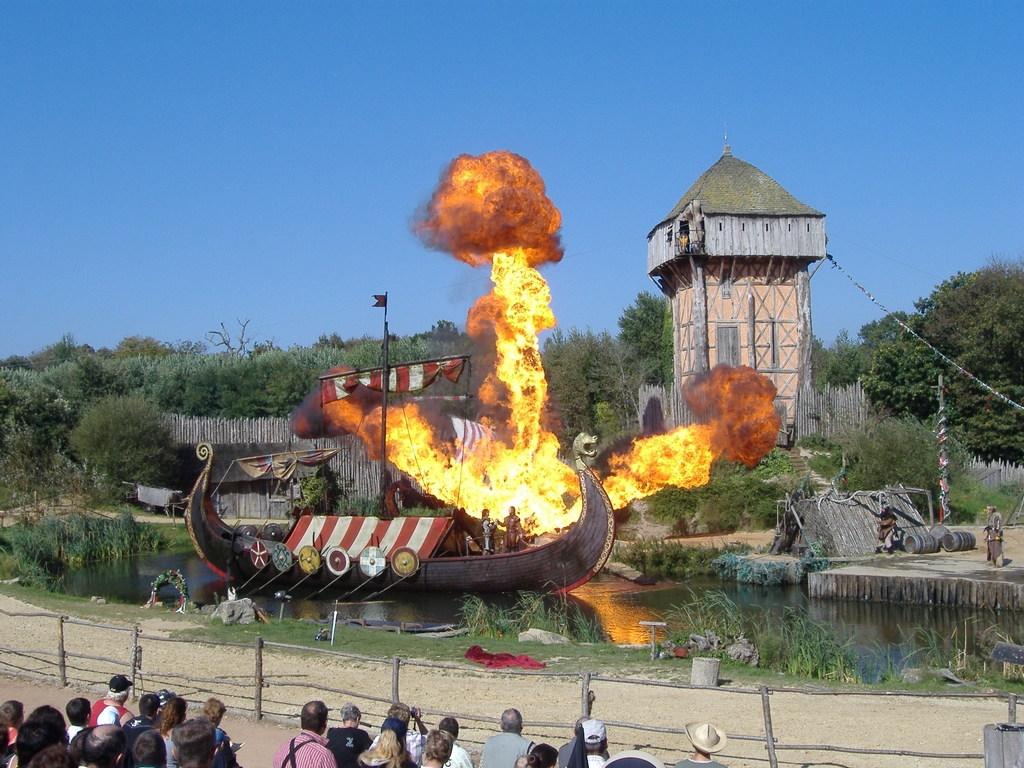 A large indoor theatre houses the 'Mousequetaire de Richelieu' show, its weak plotline compensated for by much 17th-century swashbuckling, fantastic equestrian displays on water, swordfights and a stomping dance finale that rightly belongs in Andalucia.
If the budget allows, you could book into the reasonably priced on-site hotels (there are five of them!) and take two days to enjoy the attractions.
More information about Puy du Fou
To learn more about this magical, borderline surreal family experience, visit the website at puydufou.com.