Check the tide-tables, then cross the ocean by car, bicycle or on foot on the Passage du Gois submersible causeway, to reach the holiday island of Noirmoutier.
A drive either to, or from, Noirmoutier island along this part-cobblestone causeway edged with seaweed and glistening with sea water is a magical experience – particularly on a moonlit night. Until 1971 the 4.5km causeway, passable just twice a day either side of low water, was the only access to Noirmoutier, except for a passenger ferry from Pornic.
Its dog-leg route is studded with sturdy poles and platforms that provide windswept sanctuary for anyone caught out by the rising waters; if you return for a look at high tide you can see why they might be necessary!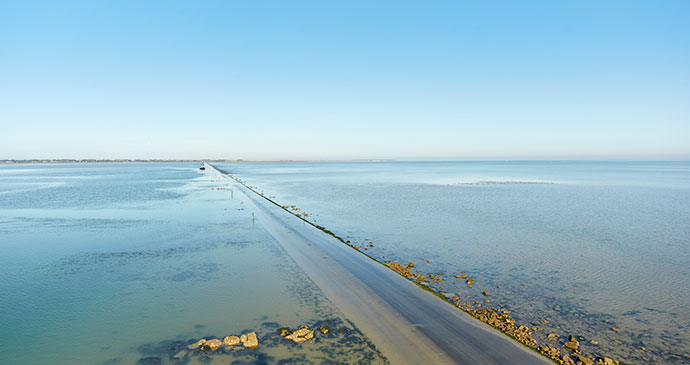 Nature and tides are merciless, and the road has a history of being damaged and destroyed by storms. You should treat this phenomenon with the greatest respect. Tide tables (horaires des marées) are available from tourist offices in the area to indicate safe crossing times, which vary each day.
For the 3 hours that bridge the low tide, there is an extraordinary amount of activity, as the locals drive off onto the occasional hard area of seabed to take advantage of extra-low tides. They scrabble in the mud flats for cockles and clams, or search out oysters and other shellfish, accompanied by tractors to haul the catch to dry ground. At the island end of Le Gois, signboards give information about the birdlife and the 2011 construction of the causeway, which was visited by the 1993 and 2011 Tour de France cycling events.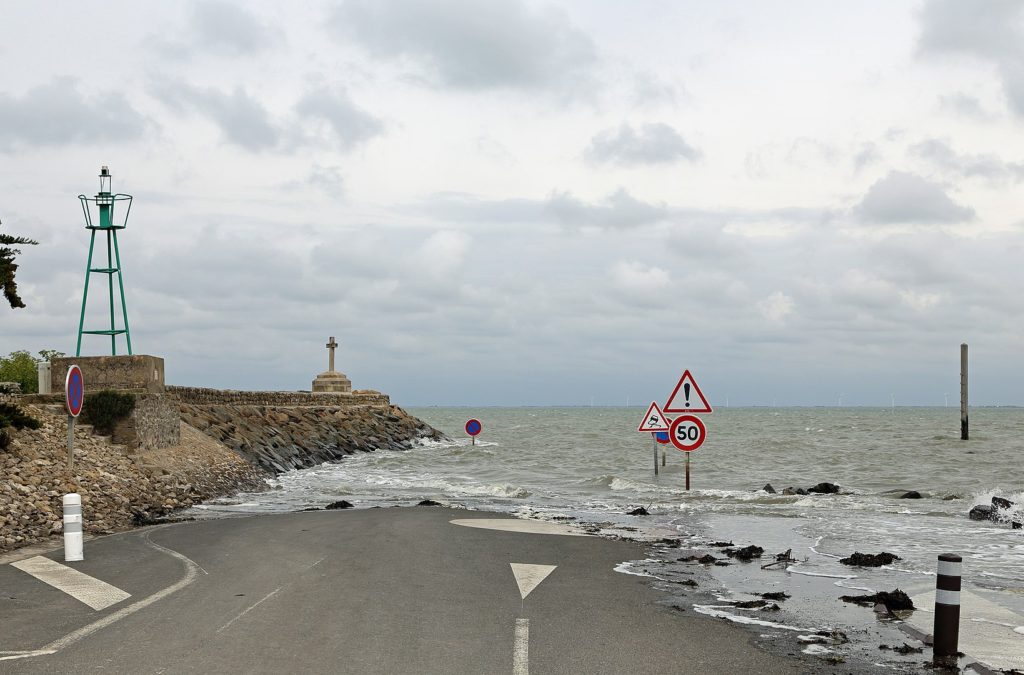 Allow plenty of time to cross at peak periods (summer Sunday afternoons, and throughout July and August); it can be a bit worrying to find yourself stuck in a traffic jam, beginning to fret about the rising tide.
The handsome bridge from near Fromentine now provides alternative – if less exciting – road access. For the return to the mainland, follow the signposts to Sortie de L'Île or even occasionally 'continent' – either par le pont (by the bridge) or par Le Gois (by the causeway).