Nantes is a reborn city, shrugging off (but not forgetting) a rich industrial heritage, while being energised by an indomitable creative spirit.
Shipbuilding, biscuit manufacturing, sugar refining and food canning were the traditional livelihoods of this pleasant river port of just under 300,000 inhabitants, making it France's sixth-largest city.
Include the larger metropolitan area and the population doubles. And it's a population that's steadily increasing: a former European Green Capital and straddling the Loire, Nantes is regularly voted by readers of influential French magazines as the town in which they would most like to live and certainly has enough to justify a couple of days' stay.
For visitors, this is perhaps a city still lacking a bit of international high profile, but it's certainly not through want of trying. Renovated museums, constantly changing art installations and a well-presented history added to a decent gastronomy and a swish transport network ensure that the city is always ready to welcome you.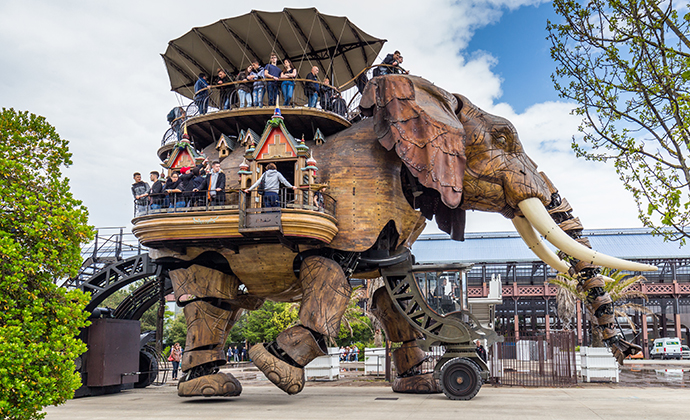 Along the river to the west, you will easily spot la grue jaune, one of the two decommissioned giant Titan cranes that still keep alive a trace of the shipbuilding past of the city. Located opposite the Maillé-Brézé warship, now a visitor attraction in its own right, this brightly painted yellow crane near the west end of the Île de Nantes reminds us that thousands used to work here, commuting on the old transporter bridge, a model of which you can see in the Chantiers Navals museum.
Harnessing the city's traditional metalworking heritage, an inventive company has installed workshops to produce Les Machines de l'Île – crazily inspired creations that are a cross between the dreams of Jules Verne and of William Heath Robinson. Ever ridden on a mechanical elephant? Or a giant spider? Now is your chance! As well as this 'surrealistic bestiary', other inhabitants of the creative quarter of the Île de Nantes include a maritime-themed carousel and a host of other thought-provoking artworks, including Les Anneaux de Buren, a series of 18 enlightened rings that frame the river landscape.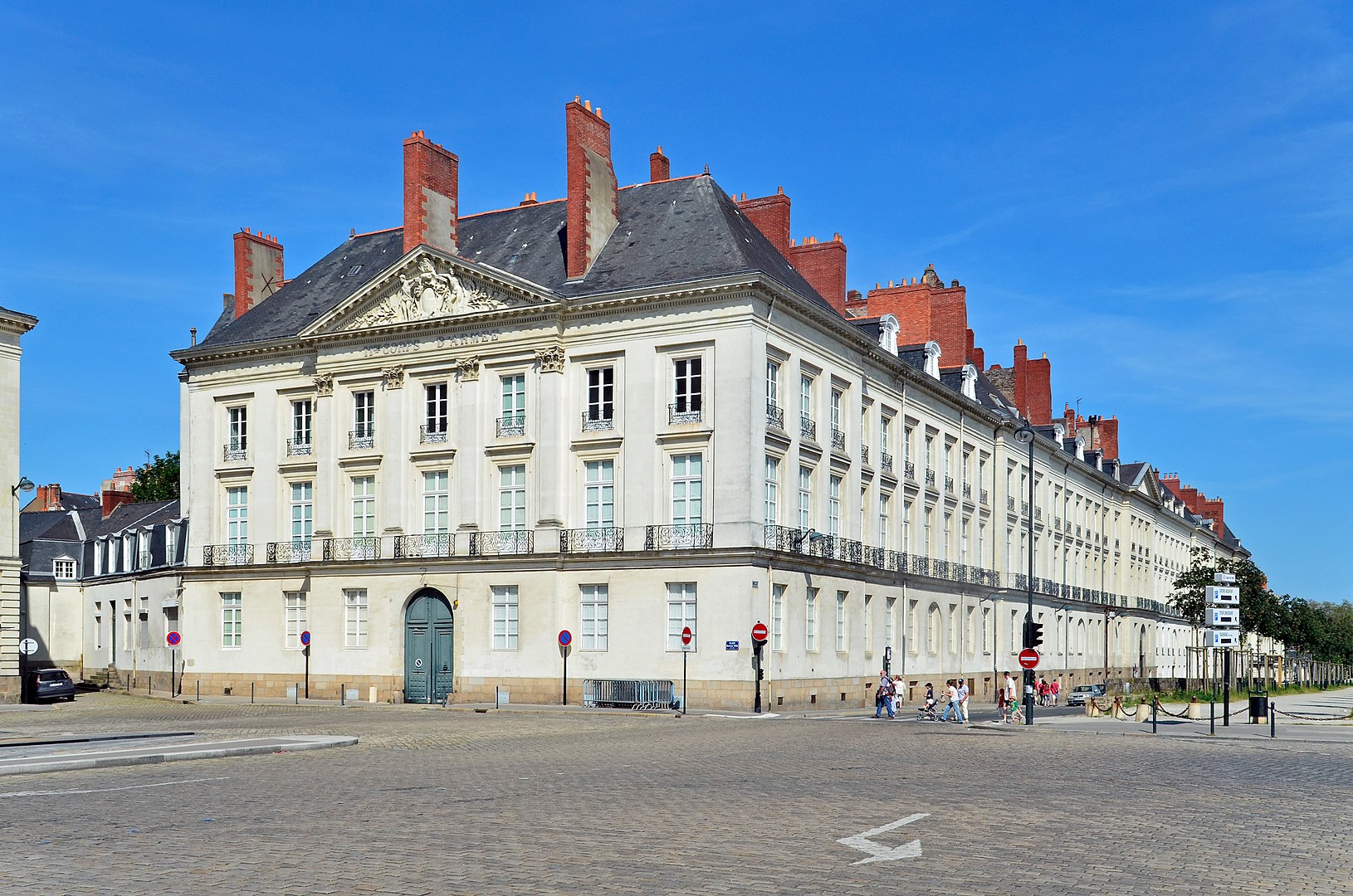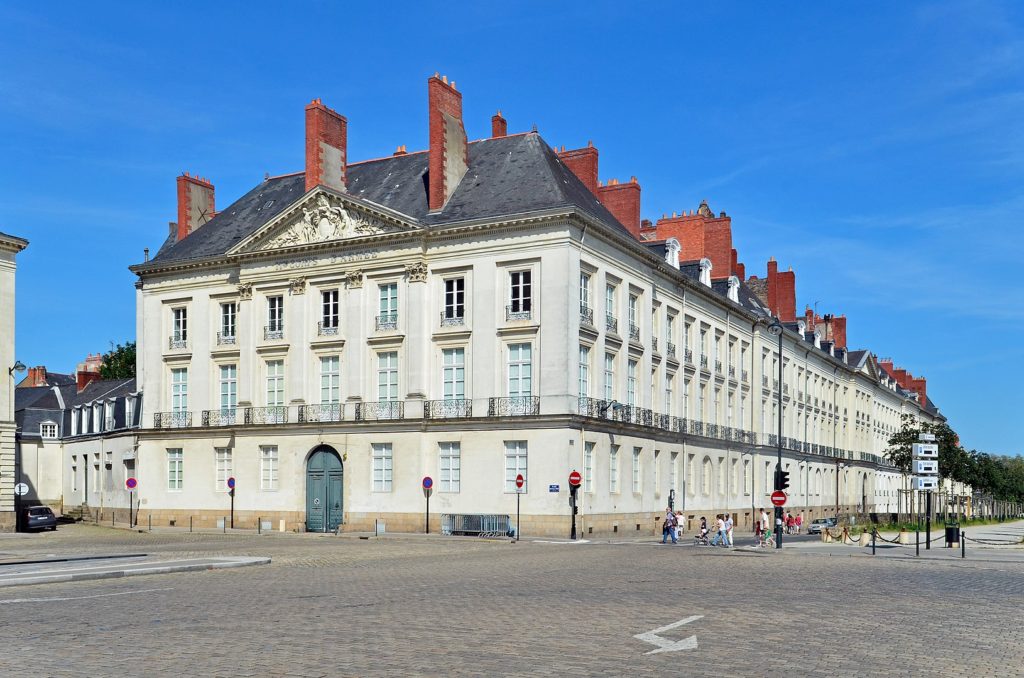 Nantes' historical quarters have two distinct characters, divided by the Cours des 50 Otages – a central north–south boulevard. To the east is the old town, a series of narrow pedestrianised streets around the chateau and the Ste-Croix church containing 15th- and 16th-century houses and many small shops, plus a branch of the Galeries Lafayette department store (on Rue de la Marne).
To the west lies the busy Place du Commerce, a bustling interchange for tram and bus passengers. Off it, Rue de la Fosse has some chic shops en route to smart Place Royale. Also off Place du Commerce is the Passage Pommeraye, a unique 19th-century arcade on three different levels linked by decorated steps that rise steeply to finish at Rue Crébillon – the city's smartest shopping street. (Whether you choose to shop there or not, walking the Passage Pommeraye is a must.)
Up here, turn left for Place Graslin, with its shiny-stoned opera house and glorious turn-of-the-century brasserie, La Cigale, which demands of you at least a coffee stop. Just south of Place Graslin lies an elegant, traffic-free avenue of 18thcentury houses called Cours Cambronne. In the historic centre, look out for street signs in both French and Breton, reminding you again that Nantes was once the capital of Brittany.
For fun, there's the annual Voyage à Nantes and the Folle Journée, a themed classical-music festival which stretches across five days in early February. Jazz fans flock to town at the beginning of September for Les Rendezvous de l'Erdre.