This southern part of the Vendée offers lush marshlands, endless canals and a chance to relax as you soak up unique scenery from a boat or canoe.
A narrow coastal strip; a huge expanse of open fenland or 'dry marshes;' and a captivating area of 'wet marshland' bearing the name of La Venise Verte, or 'Green Venice': these three elements combine to form the Marais Poitevin, or Poitou Marshes, that occupy nearly all the terrain of the southern Vendée. It is the second-largest wetland in France (after the Camargue).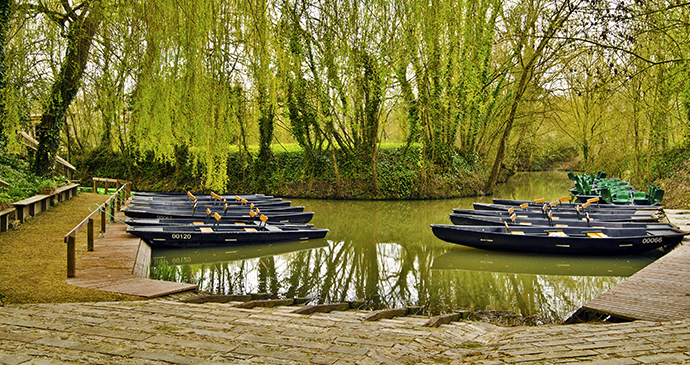 On the coastal strip, La Tranche-sur-Mer is renowned for its beaches, sunshine and watersports and has long revelled in its reputation as a popular holiday destination. Along with the neighbouring resorts of La Faute and L'Aiguillon-sur-Mer, it provides the ideal location for those seeking a relaxing time on the sands, and offers enough leisure attractions within easy striking distance, perfect for days when doing nothing proves to be just too much.
Inland, nearly 50,000ha of land reclaimed from the sea constitute the dry marshes, by far the biggest part of the Marais Poitevin Natural Park. If you're looking for distractions from the flatness of this treeless landscape, just head northeast to the wine village of Mareuil, or visit Luçon – a dignified town with a cathedral that has for centuries been the seat of the bishops of the Vendée. Birdwatchers will revel in the numerous species on view at St-Denis-du-Payré.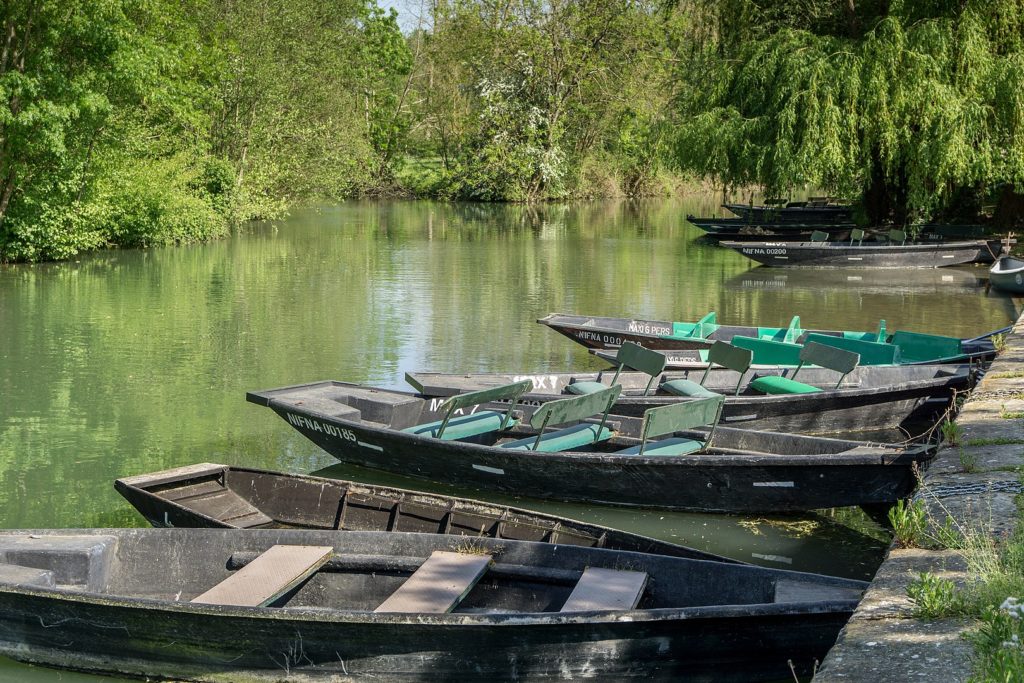 But while the coastline and the inland towns of the dry marshes certainly have their attractions, the flagship feature of this southern part of the Vendée is the area known as the Venise Verte, or 'Green Venice' which spills over the Vendean border and shares its delights with the two neighbouring départements of Charente-Maritime and Deux-Sèvres. No-one coming to this region should miss a trip to this, the most famous area of what is France's second-largest humid zone.
This carefully preserved green and leafy part of the southern marshlands is full of picturesque villages, which together with numerous canals and cycleways play their part in luring around 1.5 million visitors to the Marais Poitevin every year. Here, you can travel by boat or bike among a maze of tranquil, tree shaded waterways – a wonderful antidote to the frenzy of everyday life.