Retrace Messinia's turbulent history at this elegant 19th-century castle.
While the warlike nature of the castle at Koroni seems to have been mitigated by its vegetable gardens and nunnery, there is no escaping the intent of this castle. There has been a fortification here since ancient times. A German dynamite explosion in 1944 revealed Mycenaean foundations.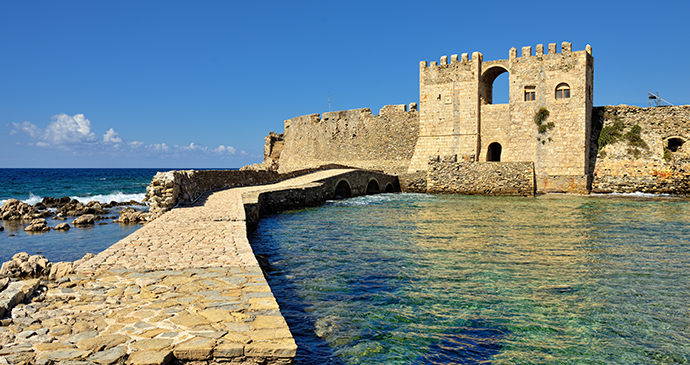 You enter the castle over an elegant, 14-arched, stone bridge, built by the French in 1828 to replace an earlier wooden one. The inland-facing walls, unsurprisingly, are the most impregnable part of the fortifications. The bridge crosses a large moat started by the Venetians with the original intention of flooding it with sea water, thus entirely surrounding the castle. Their work was interrupted by the Turkish attack of 1500.
On either side of the bridge are artillery bastions; the one on the right built under the command of the Venetian governor Giovanni Bembo in 1460, and the one to the left constructed by Antonio Loredan in 1714. On the walls of this bastion can be seen the Venetian emblem of the Lion of St Mark. It is easy to see how cannon from these bastions would have dominated the castle entrance.
Once over the bridge and through the gate, with its carved pillars, a sharp left turn acts as a further defensive measure, and then leads through a further two gates, one of which is pierced by a cannon hole. The second gate leads you into the interior of the castle itself.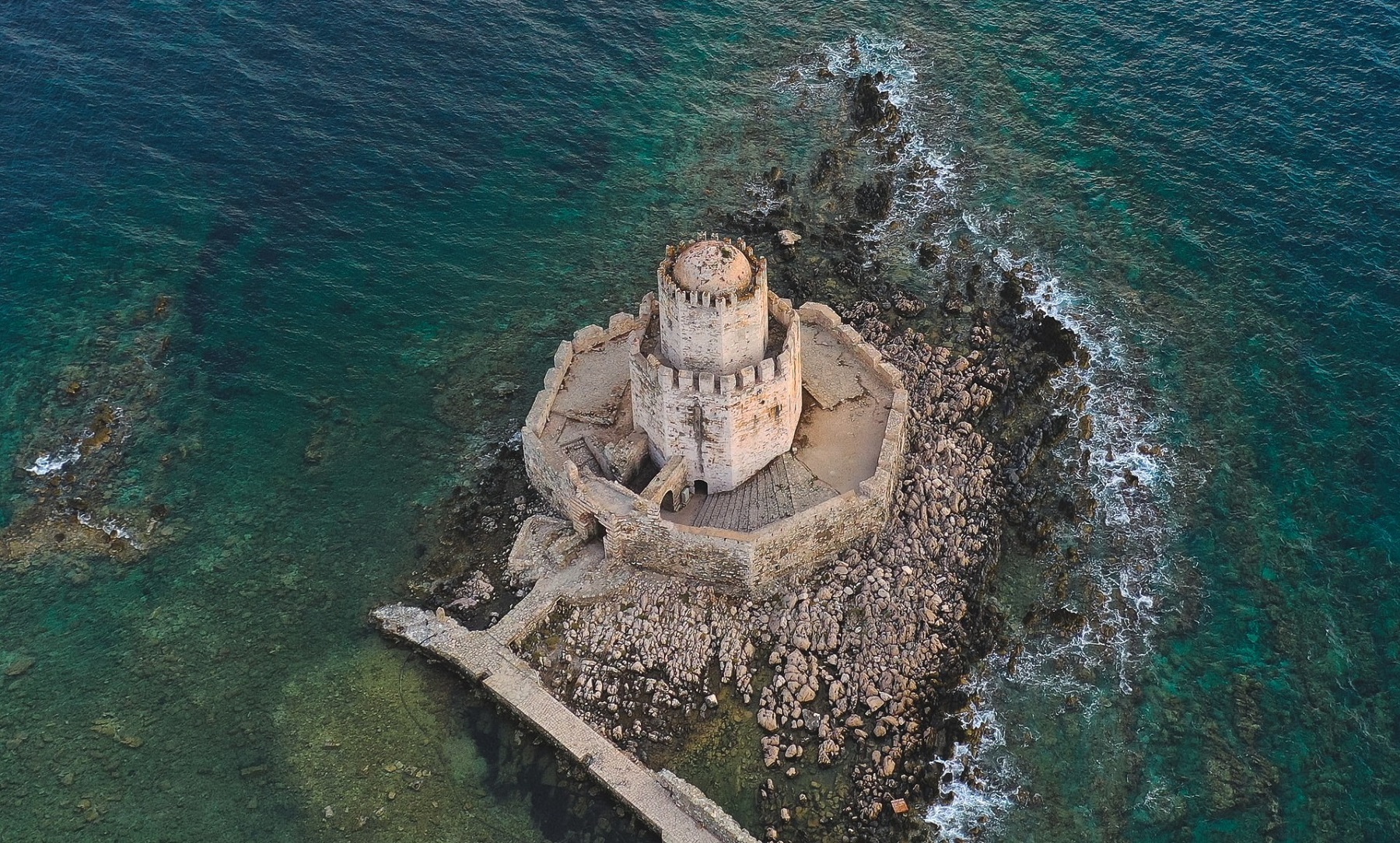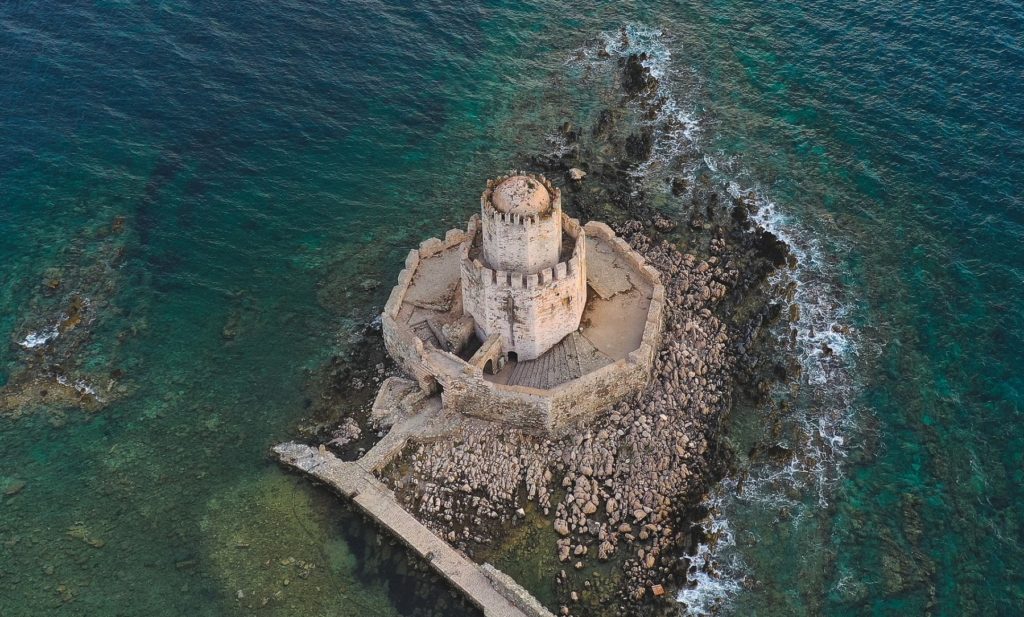 This is where the old town of Methoni was, with a far larger population than in modern times. There are only a handful of buildings remaining now, including a few ruined Turkish baths and a more recent Orthodox church. A granite column right by the gate is of disputed origin, but was probably put up in commemoration of Giovanni Bembo in 1494. The odd pyramid-roofed building opposite the gate was an armoury.
It is worth heading for the southernmost wall of the castle, where a large sea gate is in the process of being restored. From this a causeway leads you to the Bourtzi tower, perched on a rocky islet. This is where the last survivors of the Turkish assault of 1500 were put to the sword. Despite its dark past it is a beautiful and romantic spot.
Back near the granite column the landward wall, with its single gate, separates the 'habitable' side of the castle from the defensive part above the twin bastions. This section of the fortress makes for great exploring. Follow the path past the old barracks, and then down a dark tunnel of stairs. You emerge into a series of fortifications and passageways lined with cannon holes. Follow them round until you end up by the entrance gate once again.