The castle
Even if Byron had not written The Prisoner of Chillon, Chillon Castle would still be the outstanding attraction it has become; not only is its position on a peninsula strikingly picturesque, but it is one of Europe's best-preserved examples of medieval military architecture.
The rock on which it is built has supported a settlement since the Bronze Age, the Romans fortified it, and the defences were developed in the 9th century. The present castle was begun in the mid 13th century by Peter II of Savoy (London's Savoy Hotel takes its name from him), who employed the military architect Pierre Mainier to create strong defences on the side of the road and mountain with the residential parts overlooking the lake.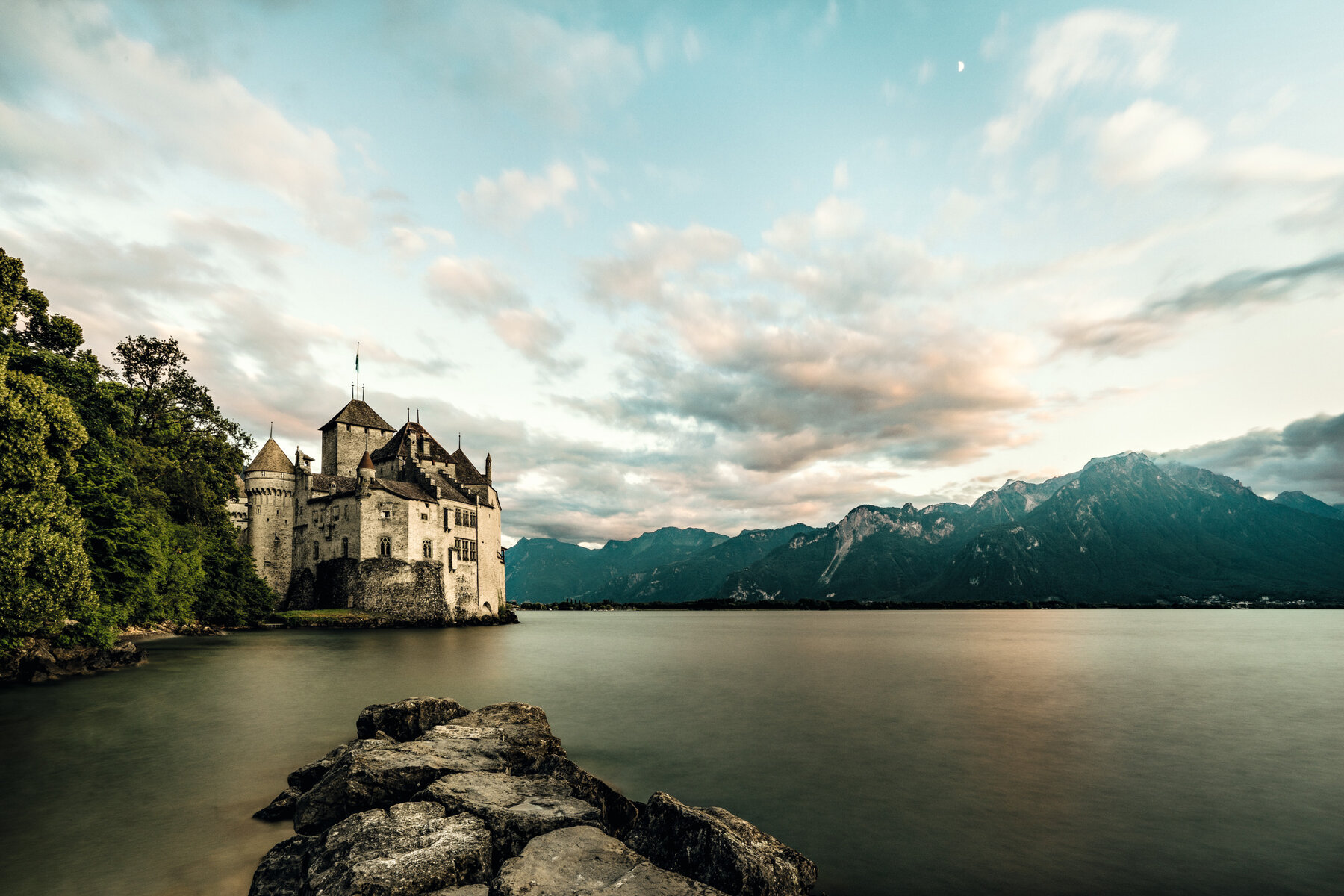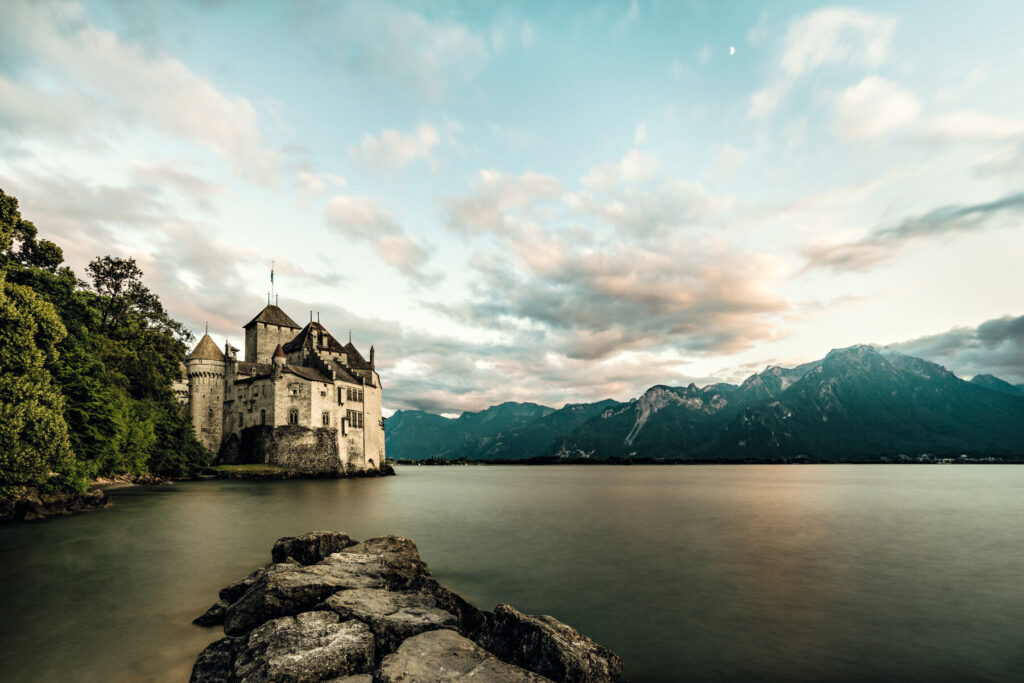 The castle was held by the lords of Savoy until 1536 when an army of 6,000 Bernoise and some vassals from Geneva forced the castle's surrender. It was this that effected the release of Chillon's most famous prisoner, the prior François Bonivard (1493–1570).
A supporter of the Reformation and of Geneva in its struggles with the Catholic dukes of Savoy, Bonivard was imprisoned in Chillon in 1530, spending four of the six years incarcerated in the dungeons, chained to a pillar. It was his plight, and the poem Bonivard wrote ('Lamentation in Captivity at Chillon'), that inspired Byron to write his poem following a visit to the castle with Shelley in 1816.
After the seizure by the Bernois until the early 18th century, Chillon was the residence of the Bailiff of Vevey. The Swiss castle was then used as a prison and hospital before being restored at the end of the 19th century, having become one of the most visited, painted and engraved castles in the world. Flaubert waxed lyrical about seeing Byron's name carved in the stone of the dungeon; he was deluded – it is a forgery.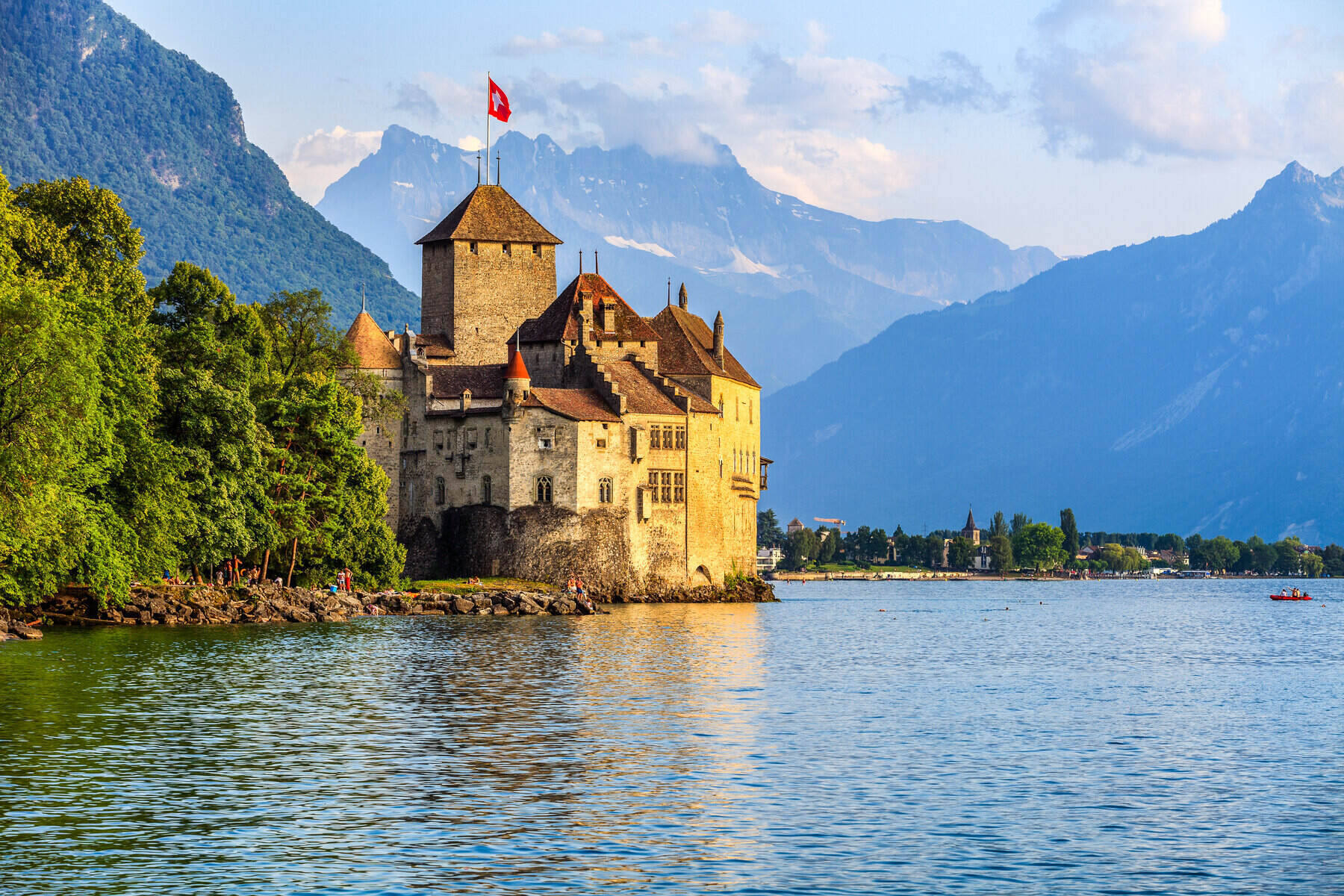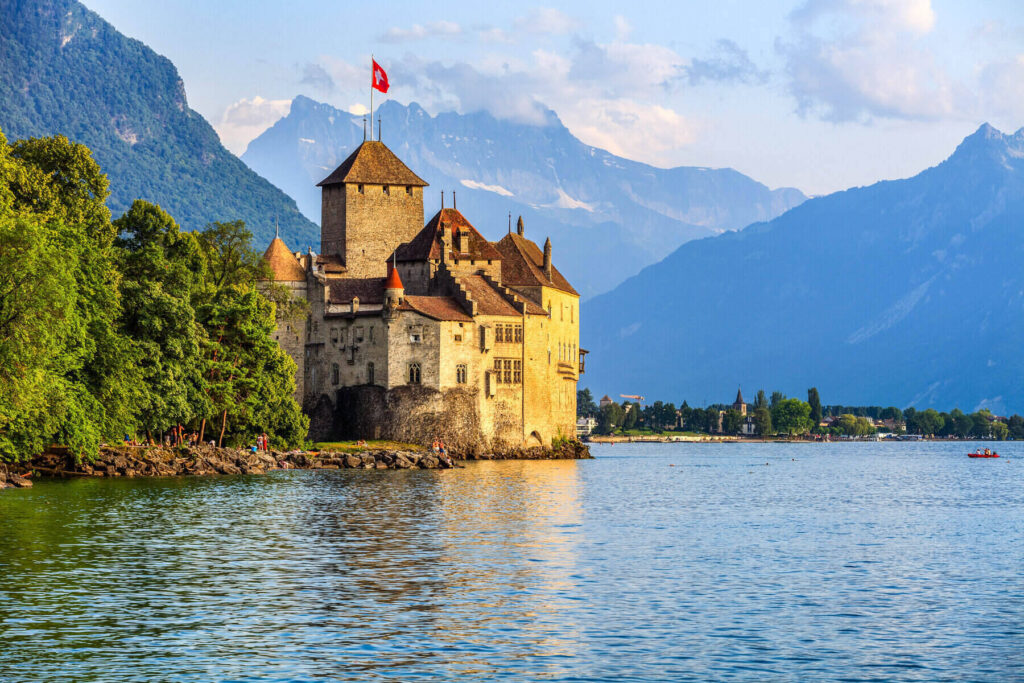 There is an excellent English-language guide to the castle, which has 28 rooms and areas open to visitors, with a fine banqueting hall and collection of armour. The castle can be very crowded in summer, but it is justly popular. The best viewpoint of the castle was probably from the lake until marred by one of the country's most insensitively sited motorways (regrettably it is not without serious competition), which rises on piers out of the wood behind the castle. There is a landing stage by the castle for lake steamers.
Fort de Chillon
Opposite the castle is the Fort de Chillon, built deep into the rock in 1941. The labyrinth of galleries was opened in 2020 and is brought to life through augmented reality and virtual reality shows, a cinema and temporary exhibitions. Tours last 2 hours and start at 10.00, 14.00 and 16.00.