Well endowed with beaches, Skiáthos, Skópelos and Alónissos are among Greece's loveliest islands.
The Sporádes, the 'scattered' islands off the Pelion's Aegean shore, are as lovely as the peninsula itself, but because they are poor in antiquities or names that anyone remembers from school history, they were among the last Greek islands to be 'discovered'. Then an airport was built on Skiáthos: word spread, holiday photos were passed around showing beaches and villages that fit many people's image of a holiday paradise, and the rest is history. Three islands float temptingly a short hop off the coast: Babylonian Skiáthos, closest to the Pelion, with the most beautiful beaches; dignified Skópelos, which has kept much of its Greek character; and Alónissos, gateway to Greece's first national marine park.
Skiáthos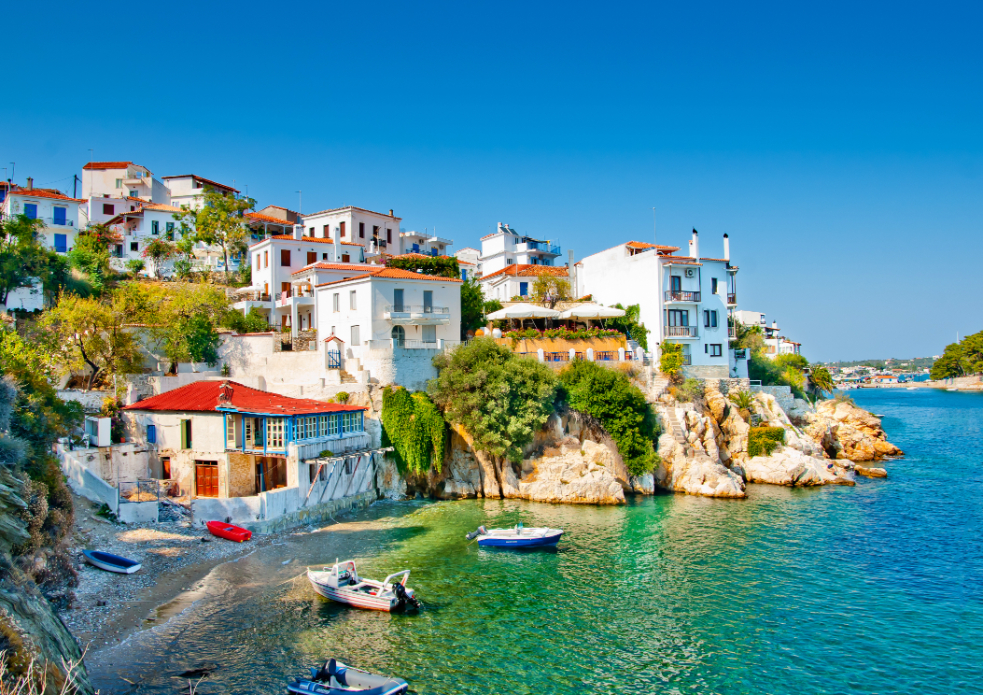 © imagIN.gr photography, Shutterstock
One of the most popular destinations in the country, racy, cosmopolitan Skiáthos (Σκιάθος) is not for the shy teetotaller or anyone looking for a slice of 'authentic' Greece. An isolated peasant community in the early 1970s, Skiáthos catapulted faster than any other island into big-money tourism, so fast that corruption and violence were long a factor in local life. Away from the main road, it is as stunning as ever, rimmed with 62 gorgeous beaches. Add to this a host of lively bars and restaurants and you have the ingredients for a heady cocktail that attracts a fun-seeking crowd.
Skópelos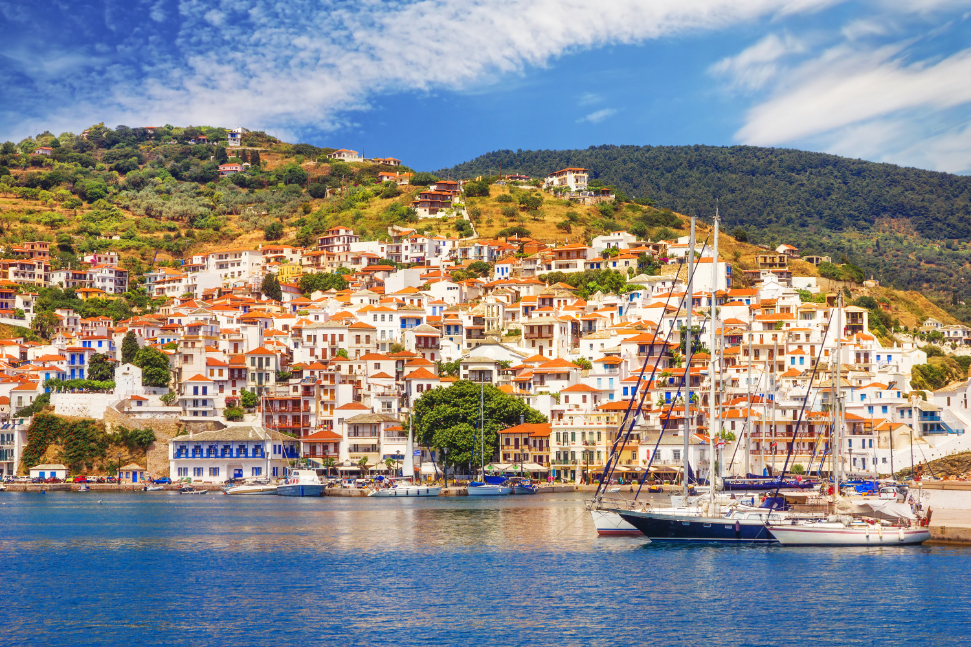 © Mila Akovska, Shutterstock
Where rambunctious Skiáthos has given its all to tourism, Skópelos (Σκόπελος), with its more modest pebbly beaches, remained aloof during the 1960s and 70s, the decades of slapdash cash-in-quick building. Yet, not only has the island kept its integrity and serenity – the lure for a new wave of upmarket tourists, along with its star turn in the 2008 film Mamma Mia! – but it's also exceptionally beautiful, with dramatic scenery, dense pine forests, plum orchards and two truly pretty towns, Skópelos and Glóssa. It is a lovely island for long walks, especially outside of the heatstroke months of July and August.
Alónissos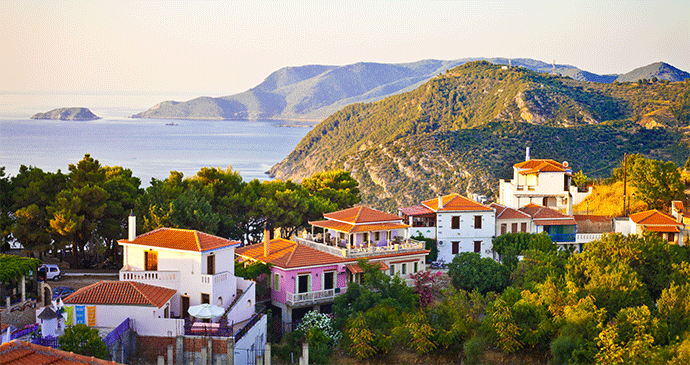 © Tom Gowanlock, Shutterstock
Long, skinny Alónissos (Αλóννισος) is queen of her own little archipelago, but she's a late bloomer when it comes to tourism. Few islands have suffered so many setbacks: in 1953 disease killed her old grapefruit orchards and vineyards; in 1965, a devastating earthquake hit her only town, Chóra, and politicians tried to force everyone to move to the port, Patitíri. Despite the troubles Alónissos rebuilt itself, and it remains a slice of friendly, laidback 'Old Greece' that is increasingly popular with nature tourists. In 1992, after the urging of environmental groups across Europe, Greece's first National Marine Park was set up in and around Alónissos and its archipelago to protect the endangered Mediterranean monk seal, resulting in some of the cleanest seas in the Aegean, home to some 300 species of fish and coral; dolphins and whales are often spotted. The park, the largest marine park in Europe, covering some 2,260km2, is accessible except for the exclusion zone around Pipéri island, but no camping or fires are allowed.
About 90% of Alónissos is accessible only on foot, crossed by trails offering stunning views and glimpses of the rare Eleonora's falcon and Audouin's gull. Holiday-makers and yacht flotillas have arrived, but not overwhelmingly so. Right now the island is very popular with Italians; others come for courses and seminars at the island's International Academy of Classical Homeopath.