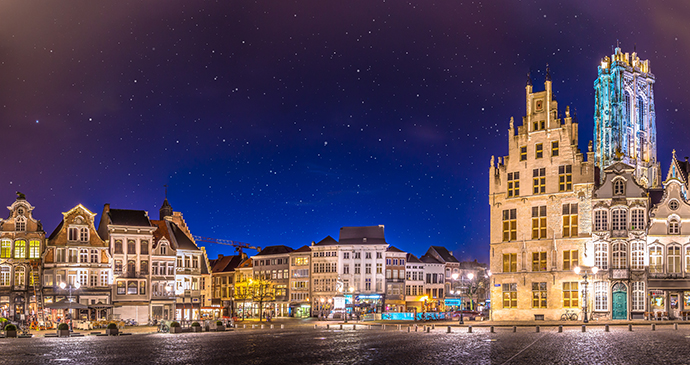 Enjoy the café culture, carillon concerts and museums of this buzzing but often overlooked town © danke, Shutterstock
With more UNESCO sights than any other art city in Flanders, Mechelen merits more than just day trip from Brussels.
Mechelen (Malines in French) is one of Flanders' most underrated cities, and as the seat of the archbishop, it is to Belgium what Canterbury is to the UK. Equidistant between Brussels and Antwerp, it might be overshadowed by its neighbours now, but in the late 15th century it was the most important town in the southern Netherlands. Charles the Bold, Duke of Burgundy, established parts of his administration here in 1473; future Holy Roman Emperor Charles V lived here as a child with his aunt Margaret of Austria, under whose governorship the city peaked. Its glow faded when Margaret died in 1530, and the royal court moved to Brussels. Mechelen later reinvented itself as Belgium's ecclesiastical hub; more recently it has won plaudits for its integration policy under Bart Somers, who was voted World Mayor of the Year in 2016, owing to his success at uniting 86,000 inhabitants of 138 nationalities. While it is a manageable day trip, Mechelen merits a longer stay: with more UNESCO sights than any other art city in Flanders, it's home to atmospheric museums and restaurants – and two important, albeit dark, World War II sites.