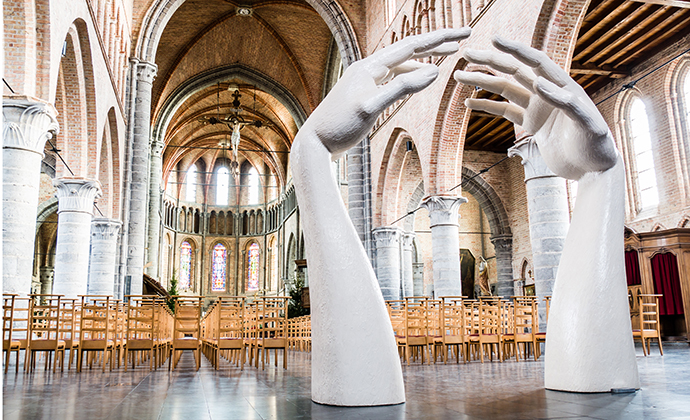 Inside the Gothic cathedral at Lissewege © Pabkov, Shutterstock
Whitewashed cottages and an impressive ancient Gothic church are the stars of the show at one of Flanders' prettiest villages.
Just north of Bruges, Lissewege is a tiny conglomeration of whitewashed cottages nestled around an ancient Gothic church. It's one of Flanders' prettiest villages and home to a close-knit community of 2,400 inhabitants. However, this number can seem considerably greater during summer when groups of locals and tourists stop off for lunch during cycling tours of the surrounding polders, or potter about open-air exhibition Statues in the White Village, when over 100 artists create works strewing Lissewege's most picturesque spots. Visit at the beginning of September when the season is dying down and you'll be able to wander its cobbled streets in peace. I guarantee you'll start enviously eyeing up the Te Koop ('For sale') signs in some of the cottage windows.