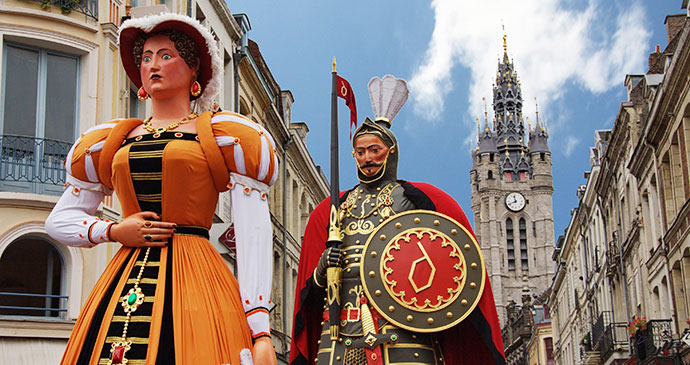 Local legend has it that the Gayant, John Gerlon, saved the city from Norman attack. © Nord Tourism
Mix and match the riverside with the lanes and alleys for a long, fine-day walk.
There's nothing like a river, or a canal, to liven up a place. Douai boasts both, and its pleasing blend of 18th-century gabled buildings and contemporary low-level red-brick residences are seen at their best on a riverside stroll. They each bring a muted charm to a city which erupts noisily just once a year during its three-day festival of giants in July. While other towns hold similar events, Douai does it better, providing one literally huge reason to linger a little longer in this surprisingly sparky post-industrial centre.