This is a region of the country's best bits: from stylish seaside towns like Le Touquet to the rural idyll of the Avesnois it is a region of beautiful landscapes, unusual traditions and mouth-watering local food.
Read The author's take
Forsake that long motorway drive further south from Calais in favour of the full-blooded French flavour of our nearest cross-Channel neighbour. It's not only 90-minutes over from Dover by ferry (or a mere 35 if you use the tunnel), but Nord-Pas de Calais provides the perfect holiday pot-pourri: from dabbling in history – be it at Agincourt or the topical World War I battlefields, to a gourmet weekend on the curvaceous coastline, including a culinary call at the oh-so French port of Boulogne beloved by Charles Dickens.
Far from being flat and drab, this is a joyous, generally pastoral, region. Beer is brewed here, soft fruit is grown in the tranquil Seven Valleys, and the ubiquitous golden-coloured Maroilles cheese, which is served in a variety of gastronomic forms, hails from Avesnois, home to open-air pursuits and fine B&Bs.
Search out cities such as Arras, with its glorious gabled buildings, and St-Omer, for boat trips amid the bird-rich reeds of the marshland market gardens; gaze, too, at the summer giants at Douai, the best in fine art at the Louvre-Lens or lap up the cultural and social life of Lille, the lively capital of the region.
It's time to reassess our preconceptions of this pocket-sized slice of France on our very own doorstep.
Related books
Related articles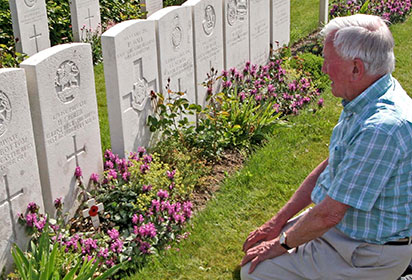 John Ruler looks at how his love of Nord-Pas de Calais helped him discover a long-lost relative who perished in World War I.