Consuming the greater part of Lake Skadar National Park, the second largest of Montenegro's five designated parks, Lake Skadar (Skadarsko jezero) some 25km south of Podgorica, is the most substantial body of water in the Balkan Peninsula. Bordered to the east by Albania (to which a third of the lake belongs), and enclosed on three sides by bare-topped karst mountains, Lake Skadar maintains an eerie, almost magical presence; timeworn villages and monasteries dot the lakeshore, beneath which shallow blue waters, reflecting the myriad colours of vegetation, shimmer through the thin summer heat-haze.
Some 44km at its longest point, 14km wide, and with an average depth of around 6m, the lake is fed by waters from the Morača River and drains into the Adriatic via the Bojana, which flows along the Albanian border. It's also supplied with fresh water from numerous springs in the karst floor; known as oko (eyes), these are a result of the fact that part of the lake lies below sea level. The northern and eastern shores, where the lake is shallower than elsewhere, are characterised by large swathes of marshland which, during springtime, burst forth with vegetation of white and yellow water lilies, reed groves and dense clusters of willow.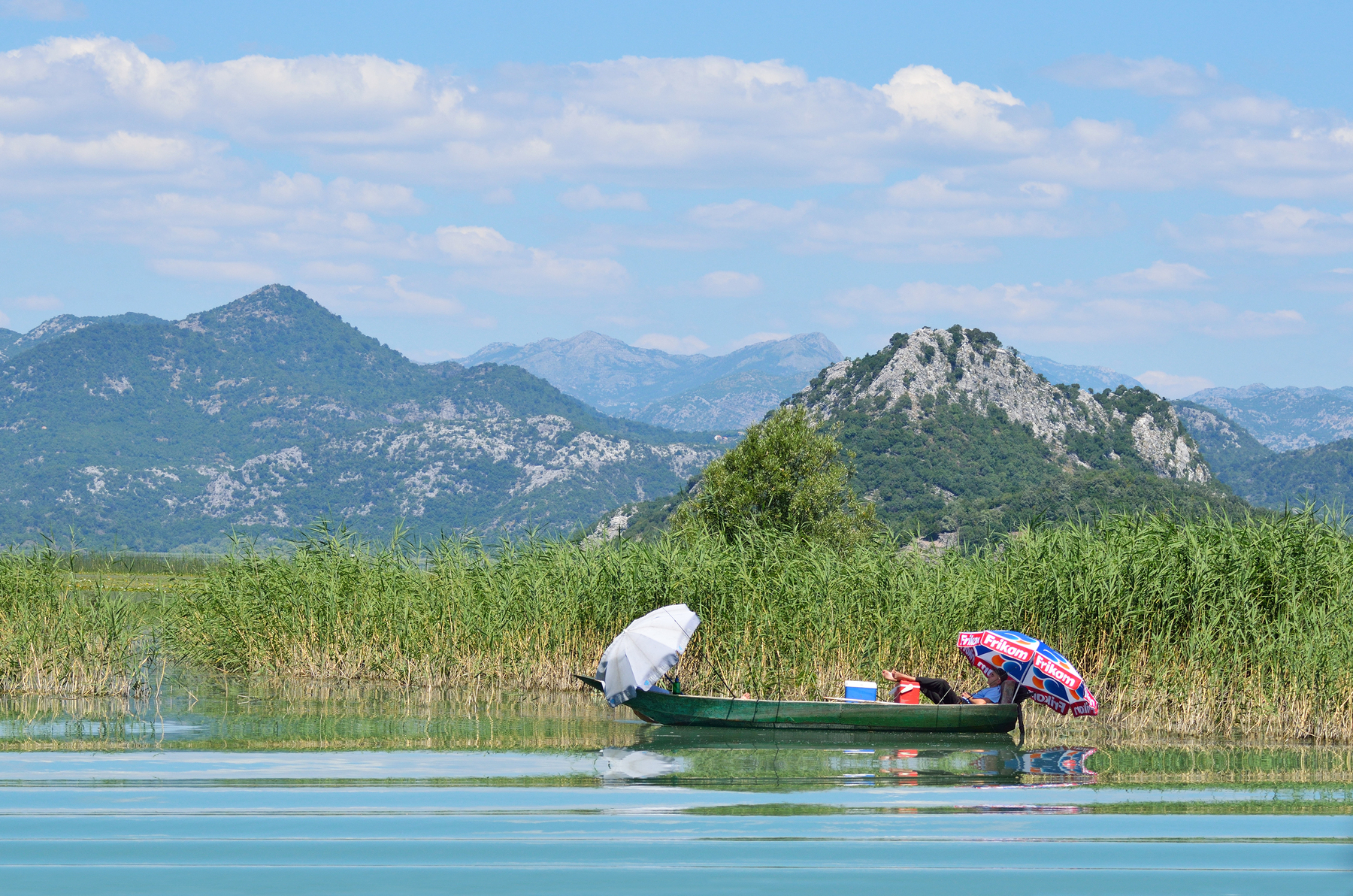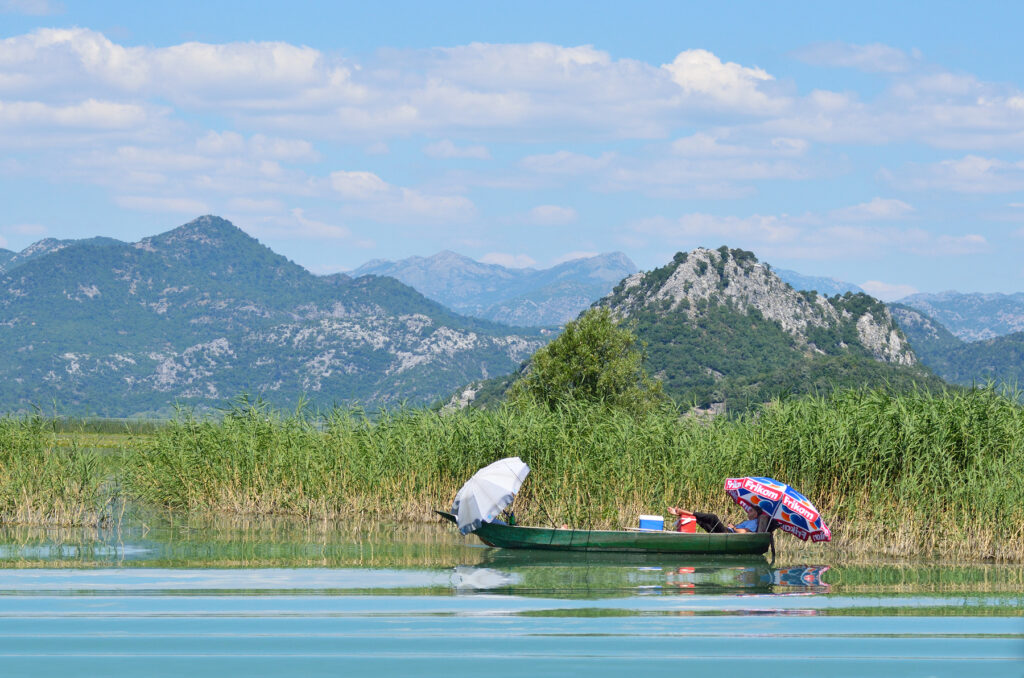 Here, too, are the lake's two settlements of note, namely Vranjina, home to the park's visitor centre, and Virpazar, a small but very busy fishing village with some good accommodation and eating possibilities. In contrast, the western shore is more remote. Studded with rocky islets and sharply indented bays, it's also home to the lake's foremost cultural monuments in the shape of several island-bound monasteries.
Lake Skadar National Park is also one of the most important birding sanctuaries in the Balkans. The lake also contains more than 40 species of fish, including abundant stocks of carp, chub, eel and mullet, and its shores are home to a huge variety of other fauna – otters and polecats, to name but two. Vegetation on the lake is plentiful, not least in the form of a rather peculiar local delicacy called kasaronja, a sort of water chestnut that steadfastly refuses to bear fruit in times of drought, despite the unlimited supplies of water of the lake itself.
Getting to Skadar Lake
The lake's main transport hub is Virpazar, which is on the main road connecting Podgorica with the Sozina Tunnel and the coast. Podgorica's airport at Golubovci is roughly halfway between the Montenegrin capital and Virpazar.
The lake is easily accessed from Podgorica, with between eight and ten trains travelling between Bar and Podgorica stopping at both Vranjina and Virpazar; the fare from either Podgorica or Bar is around €1.50. Note that the twice-daily Belgrade to Bar train does not stop here. There are around six buses a day from Podgorica to Virpazar (€2.50; 35mins), which then continue to Bar (roughly another 40mins on from Virpazar).