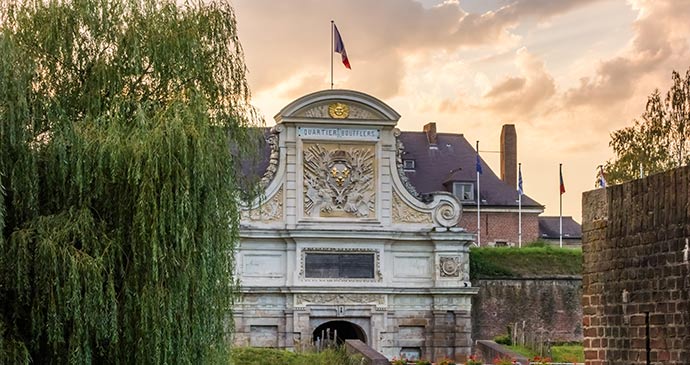 © Ralf Siemieniec, Shutterstock
Louis XIV's classic ve-sided fortress, built and governed by royal military architect Vauban, remains a working garrison standing in the city-centre park and woodland.
A town in its own right, France's Queen of Citadels was the greatest fortress of the reign of Louis XIV. When the Sun King commissioned the great military architect Sébastien Le Prestre de Vauban to protect his kingdom with a ring of 100 fortified towns, this imposing and impenetrable, pentagonal, starshaped Citadelle was hailed as the masterpiece of the world's finest military engineer. Built by 400 men in just three years using 16 million newly baked bricks, the garrison opened in 1670 as home to 1,200 soldiers. Three hundred years on, it remains the nucleus of the modern army with 1,000 French soldiers and foreign legionnaires stationed here.