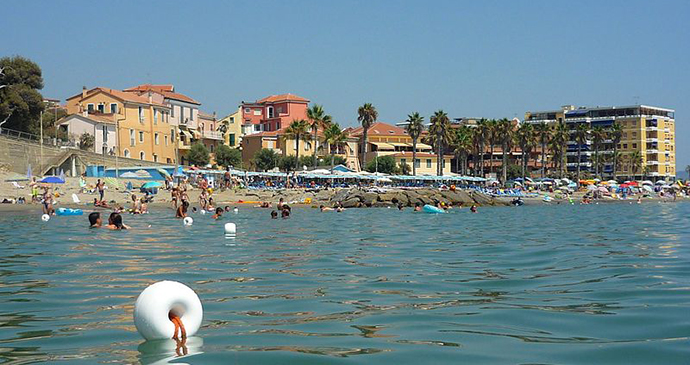 Arma di Taggia is home to one of Liguria's best and busiest seaside resorts © Wikimedia Commons
Bursting with tumbledown charm, Taggia produces some of the world's best olives as well as being home to one of the best sandy beaches on the coast.
Here the valley flattens out and, as a result, it is covered in greenhouses and light industry. The Riviera dei Fiori starts in earnest here but don't imagine fields of flowers: the blooms here are all hidden under cover. One's first reaction is to turn tail and run, but that would be a big mistake.
Arma di Taggia has one of the best sandy beaches on this stretch of coast and is a bustling seaside resort. If you avoid the eastern end with its 1960s blocks of holiday flats and stay at the western end by the old town, it's a pleasant place to while away a couple of days. Its medieval twin, Taggia, sits surrounded by its 16th-century walls 3km inland. This is Taggia's cultural face, but it's off the tourist track and bursting with tumbledown charm.