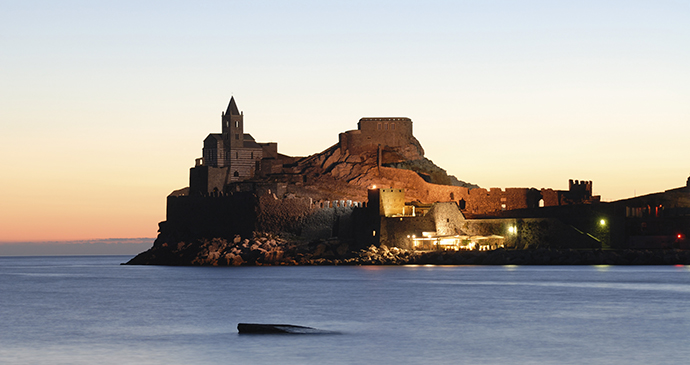 Just off the coast of Porto Venere, Liguria's only archipelago is a must-see for visitors © Photo Archive Regional Agency in Liguria
These lovely little islands are a must-see of any visit to Liguria.
Liguria's only archipelago lies just off Porto Venere and the islands are a must-see of any visit here. There are regular boats across the narrow strip of water to Palmaria, the largest of the three islands, where there are some lovely beaches, especially on the side that faces out to sea. This is also a good place to walk. Boats leave from the harbour side for a tour of all three and take you close up to the towering cliffs that are striped with black stone just like the pretty church of San Pietro. Rare black portor marble was once quarried here. It's still possible to see where the stone was brought down and loaded on to boats and the area where it was quarried looks like it has been literally cut by a knife, like a slab of butter. Palmaria's Grotta dei Colombi, the Doves' Cave, looks out over the island of Tino and is the most important cave in eastern Liguria, not only in terms of its size, but also because of the prehistoric remains that have been found here.