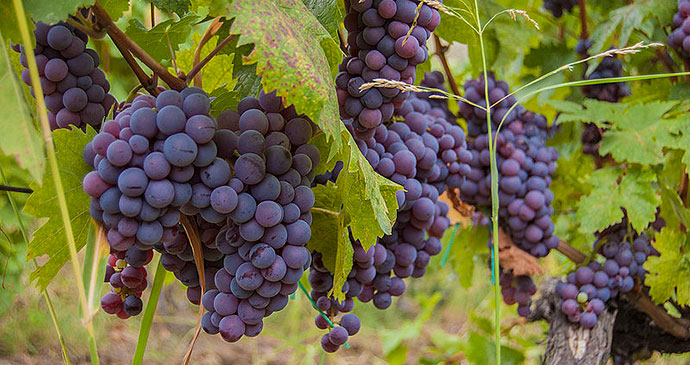 Rahovec is one of the epicentres of Kosovo's wine industry © Bujar Gashi, Wikimedia Commons
Rahovec and Velika Hoča are epicentres of Kosovo's burgeoning enotourism scene, home to rolling hills and vineyards.
Throughout southern Kosovo you will find red 'Wine Routes/Rruget e Veres' signs scattered around the region. The creation of the routes was a European Union project implemented several years ago with good intentions, though how functional they have actually turned out to be is debatable.
Velika Hoča is a Serbian village with estimates of up to 700 inhabitants about 8km from Rahovec in the direction of Suha Rekë. It includes a cluster of very historical buildings and has its own atmosphere and pace which is quite distinct from the rest of the area and nearby Rahovec. It is well worth a visit, although getting into the historical buildings can be a little difficult as the Serbian population is quite suspicious about any visitors. Having said that they have geared themselves up to the Swiss KFOR visits with signs advertising the local raki and honey brew. Wine has been brewed here since Roman times, as proved by two jars which have been unearthed. At the end of the 20th century, there were 62 wine cellars in Velika Hoča. In 1198, Stefan Nemanjić gave the land to the Hilandar Monastery and the area developed into an important spiritual centre. It was also a place in which various wealthy families lived and through which traders came on the trading route from Prizren to Raska. It declined in the Ottoman era when the main seat switched to Rahovec. Velika Hoča is under Ahtisaari protection. Documents note at least 12 churches, although there are fewer remaining today.