Giving something back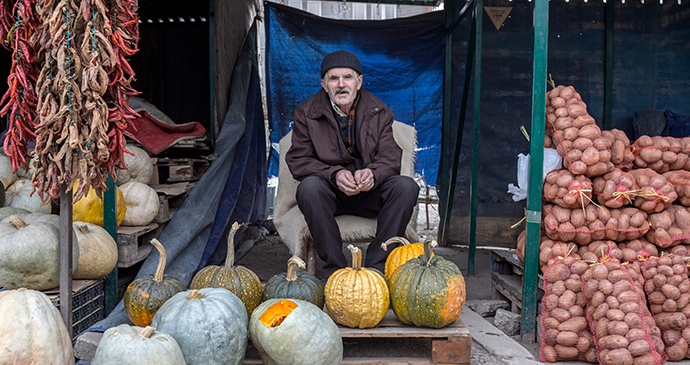 Giving something back will help local people © BalkansCat, Shutterstock
After the conflict Kosovo probably had more NGOs (Non-Governmental Organisations) per head of population and per square metre than anywhere else in the world. Although many of the disaster-relief NGOs have long gone, others remain with longer-term projects, particularly in civil society or minority support. Hopefully, more work will be done in the future on environmental projects. Many NGOs are now entirely locally run but reliant on funds from outside Kosovo.
As Kosovo remains poor, particularly in the rural areas, and there is a skills deficit and insufficient investment in education, health, social care or environment, there is much work to do, so if you have time on your hands and the inclination, there are plenty of opportunities. As a result of a lot of co-operation in the past with international NGOs, Kosovars are familiar with working with internationals. This applies whatever your background, whether you wish to contribute in terms of work with the disabled or minorities, social work, medical work, teaching, course design or even financial, legal and management work. The only resistance and concern you are likely to encounter is from others who may see your involvement as a threat to their job.
In terms of physical gifts, these should be organised carefully to avoid them being wasted on the wrong people or going to the wrong areas. Kosovo has plenty of 'haves' as well as 'have-nots'. Many of the local or international NGOs can give guidance. There are also issues of sustainability to consider. Giving large equipment without any plans as to how it can be maintained may be a waste of funds. Do not send shipments of aid without first planning and contacting people locally as there is a real chance of having to pay 26% of the value in customs duties and VAT at the border. Only pre-cleared, true humanitarian relief sent through the formal multi-lateral donor organisations such as USAID, SIDA or DFID is exempt from the border VAT and customs.
The concept of voluntary work amongst Kosovars has for the most part not yet caught on. They will still expect to be paid for projects lasting more than a day or so. For work in Kosovo, try OSCE or UNDP. See also the UN Volunteers Concept, which is aimed at bringing experienced professionals into UN projects on a paid basis. It is possible to do an internship, for example where basic expenses are paid, and this can be an ideal entry route into development work. For donations of clothes or household goods by internationals in Kosovo, consider the Kosovo Red Cross or the Protestant Church or donating them to the Roma camps in the north of Kosovo or to Roma returnees in South Mitrovica.