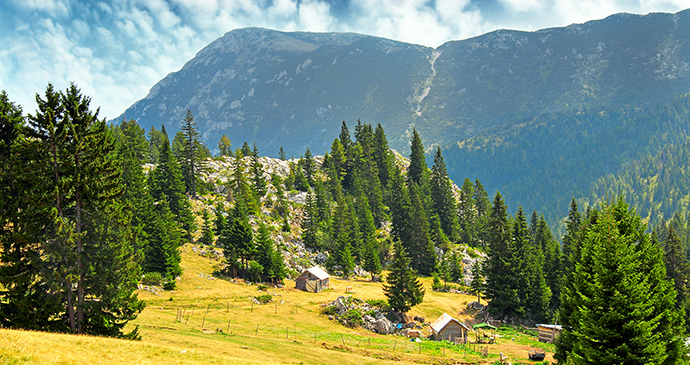 Mokra Gora Mountain, part of the Rogozna range, stands near Gazivoda Lake © Pecold, Shutterstock
Kosovo's largest and most beautiful lake lies amid the panoramic Rogozna Mountains.
Gazivoda is Kosovo's largest and most beautiful lake. The manmade lake was built in 1977 as part of the Ibar-Lepenc hydro system supplying irrigation and drinking water to north and central Kosovo. Formed by one of the largest earthen dams in Europe, the lake also extends over the border into Serbia. Its panoramic setting amidst the Rogozna Mountains makes it one of Kosovo's most striking natural attractions. The lake stretches over a length of 24km and offers great swimming, walking and mountain-biking opportunities. There are several little beaches along Gazivoda; just park your car at road level and walk down. There is also a peaceful beach further down between Tušiće and Dragalice, where you can bring your own picnic for a pleasant afternoon.
Mokra Gora Mountain is part of the Rogozna range. Its main attraction is the via ferrata, which snakes its way to the top of the 1,731m-high Berim Peak.