The great cliffs of Látrabjarg are one of the great natural wonders of Iceland. The vertical wall of layered basalt drops straight down into the waters of Breiðafjörður from such dizzying heights that the human eye fails to take it all in. It is impossible to exaggerate the sheer size of these cliffs: well over 400m (1,200ft ) high and more than 14km (8.6 miles) long.
The cliffs make everything else seem in miniature. Equally impressive is the massive bird population that make this their summer home. Látrabjarg is the largest bird cliff in Iceland and also in the entire northern hemisphere. Nobody's had the patience to take an official count, but we know there are several million birds – enough to completely cover the cliff from one end to the other. It is a unique habitat and on such a massive scale that several seabird species sustain their population at this one spot.
From May to August, expect puffins, guillemots, razorbills, and fulmar in overwhelming numbers. The birds love the cliff for its perfect nesting spots and the abundant food below. The violent current that swirls off the tip of this peninsula is rich with fish – hence the birds, fishing boats, and a long history of shipwrecks. Birdwatchers will have a field day at this site.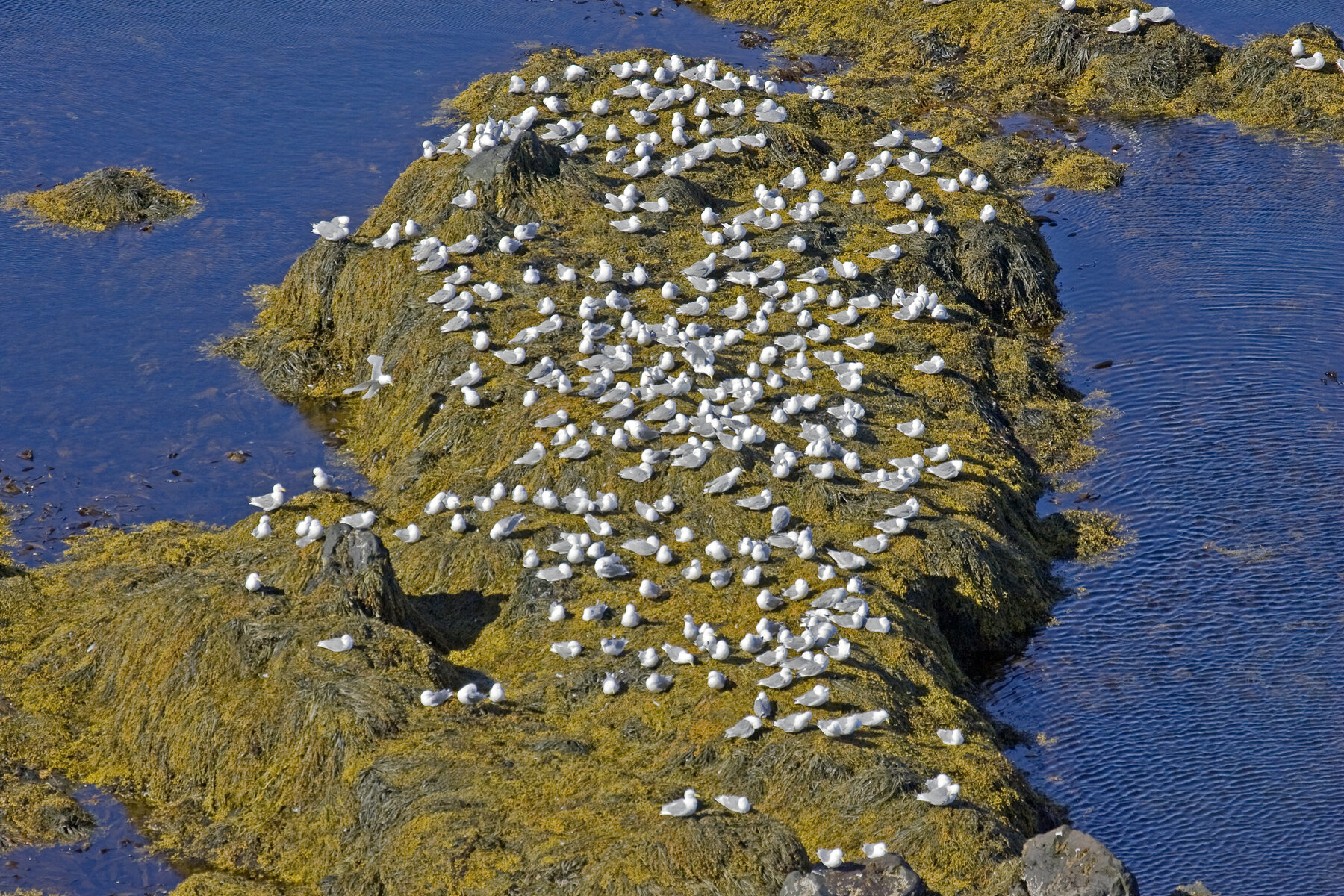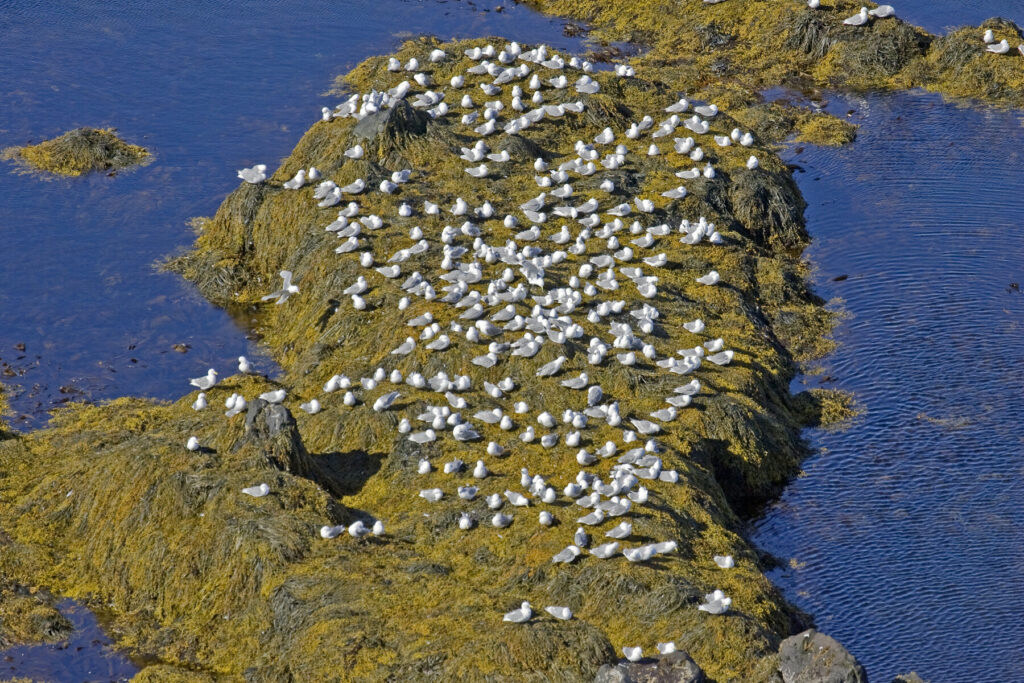 Látrabjarg is also the westernmost point of Iceland (24° 32'W). On a clear, sunny day it is sometimes possible to see the glare from the ice cap in nearby Greenland, only 278km (173 miles) away. The cliff's highest point is known as Heiðnakinn at 441m (1,447ft), or the 'heathen wall'. The abrupt peak hints at the malevolent spirit said to reside here – a devil that cuts the ropes of the climbers gathering bird eggs. Such was the livelihood of locals who rappelled (abseiled) down the rock face, sending up flat baskets filled with guillemot eggs for food and sale. It is a sport of great agility and nerve, still practised in other parts of Iceland.
Crazily enough, Látrabjarg is not an officially protected nature reserve (yet), perhaps in part because so few travellers make it out this far. It takes some patience and effort to get here, but the experience is a powerful one.
Getting there and away
The only road to Látrabjarg (Route 612) is unpaved, bumpy, and quite steep in places. Be prepared, as the closest fuel stop is in Patreksfjörður (page 319), 60km away. In summer, Westfjords Adventures operate a bus that loops between Látrabjarg and Brjánslækur (3½ hrs) via Patreksfjörður on the way there and Rauðisandur (along Route 614) on the way back.