Visit the fishing villages, waterfalls and heaths of this stunning part of the east coast.
Iceland's east coast is a rugged fringe of long, V-shaped fjords in between rows of layered, pointy mountains. There are 14 fjords in total (not counting the smaller bays) and each one cut out by the fast-moving glaciers of the ice age. These eastern fjords are said to be the oldest in Iceland, evident in the jagged peaks that time has sharpened (younger fjords have flat-topped mountains). The most basic things make this area so extraordinary – the unnamed waterfalls, the single fishing village at the base of each fjord, and the way the sunlight hits the mountains from the east.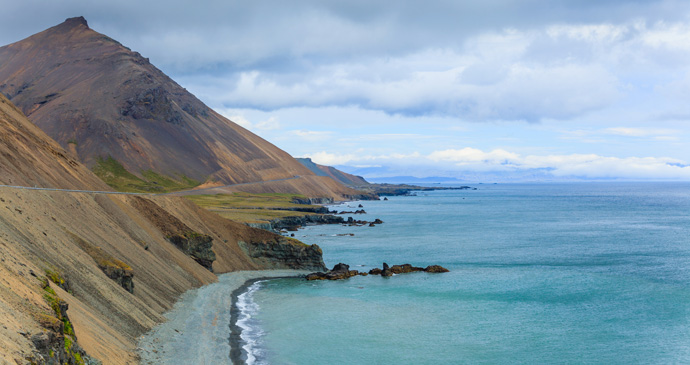 As an area, the East Fjords has always felt a little secluded from the rest of Iceland, which makes it one of the most serene and isolated places to visit. The narrow fjords are a more dependable outlet than the barren highlands, and the ring road had no choice but to careen its way around each of the channels.
For all those people whizzing past on Route 1, the East Fjords represents the part of the journey where most people wish they could stop and stay awhile, simply for the view. Every curve in the road is heightened by the surprise of the scene unveiled in the next fjord – it's no coincidence that so many travellers' tales begin with: 'We were driving in the East Fjords, when …'.