Akureyri may be the most civilised place in Iceland, insisting on normality despite its Arctic reputation. Nowhere else are gardens planted with such gusto: there's a white picket fence around nearly every well-kept 'gingerbread' house, and sailboats glide up and down the fjord all day long. Church bells chime the hour, the streets are lined with tall trees and someone sweeps the town square with a broom. There are days when the town feels a bit like a child's drawing. It's precious.
Akureyri lies at the base of Eyjafjörður, surrounded on either side by a sloping wall of snow-capped mountains. The determined town clings to one hillside before spilling on to a small stretch of land that seems to float upon the shimmering water – hence the name Akur-eyri, or 'the field upon the shoreline'.
The view is simply astounding, but the scenery also blocks out a good deal of bad weather, granting a unique play of sun and fog. Clear skies mean lots of sunny days (and nights) in summer and a healthy dose of clean snow come winter.
Akureyri often gets tagged with labels such as Iceland's 'second city' or 'capital of the north', though the actual population (around 18,000) and size (the country's fourth largest) imply otherwise. Why it gets the nod as the 'other big city' is because it's the only town that gives Reykjavík a run for its money. It may be small and compact, but it's also a very independent place.
It's also a great place to visit, as a destination in and of itself, for the idyllic countryside of Eyjafjarðarsveit, or as a home base from which to suit up and explore great swathes of Iceland's wildest landscapes. Beyond the well-trodden tourist path to 'big' attractions (Mývatn, Goðafoss and Húsavík), Akureyri allows easy access to some of the country's less-visited parts (eg: Grímsey, the interior, and the outermost corners of Thingeyjarsýsla).
What to see and do
Orient yourself at the main intersection of Hafnarstræti and Kaupvangsstræti. Akureyri Cathedral is on top of the hill and the town spreads out from the Raðhústorg, the paved town square (that's really a circle). Akureyrarkirkja is the work of Iceland's one and only state architect Guðjón Samúelsson, and may be the best example of his departure from classic Art Deco in search of something unique and Icelandic. Even the diehard traditionalist can be intrigued by the repeated square forms in the striking façade, though perhaps the real beauty of Akureyri's church is found inside. It's a wonderful place to take a few minutes to sit and enjoy the serenity.
Innbær (inner town) is the thin strip of flat land that hugs the coast of the fjord towards the south. The fact that Aðalstræti (Main Street) is nowhere near the city centre says something about how Akureyri is the combination of several different settlements. At the bottom of the street is the standard Icelandic duck pond, where you can see plenty of ducks, oystercatchers and terns, as well as whatever else is stopping over while you're there. In summertime, a good number of pink-footed geese add their own colour to the display. Right across sits the black-and-white Nonnahús, childhood home to Jón Sveinsson, identified by his kindly statue.
Next door is the Svalbarð church, built in 1846 on a farm in Eyjafjarðarsveit and transported to this spot in 1970 to replace the original Akureyri church (built in 1862). During World War II, the British Forces used the Akureyri church as a military post, after which it had to be torn down. The trail leading up the hill from Nonnahús and the church leads to the Akureyri Museum.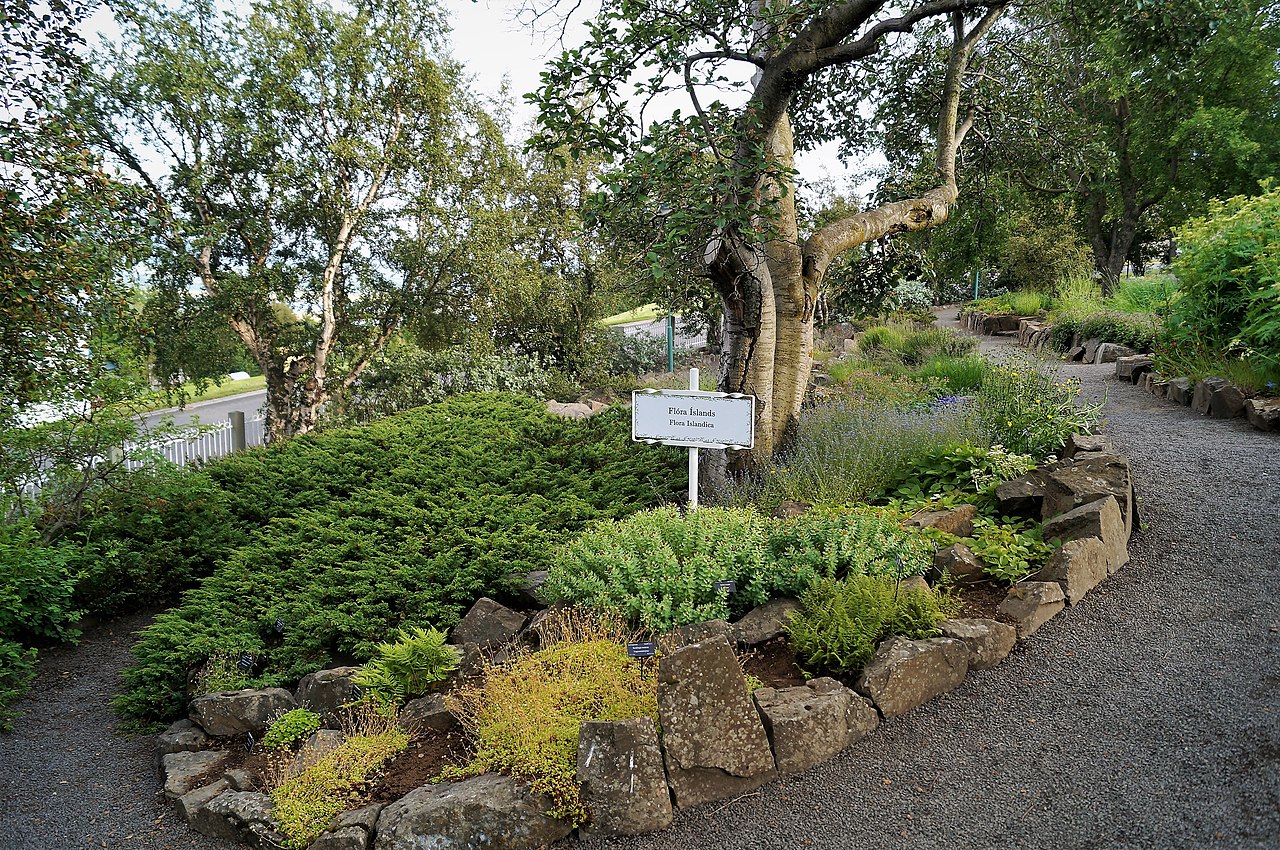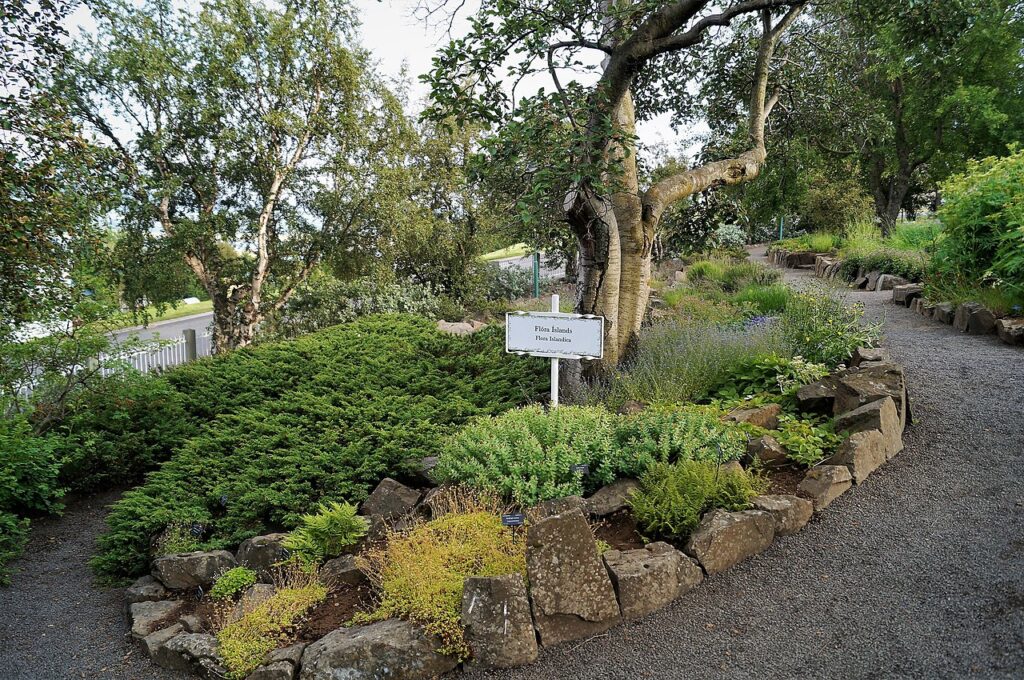 In 1912, an Akureyri women's co-operative started the much larger Akureyri Botanical Garden. Today this bona fide botanical garden fills a very large city block. It's a great place to get acquainted with Icelandic flora: they've got at least one of everything that grows in the country, although what you actually see depends on when you come.
Getting there and away
If Iceland is a clock, then Akureyri is noon. As the biggest city outside the cluster of Reykjavík, it's the second-most accessible place around, with easy access to the northern half of the country, the interior, and the east and west on Route 1.
Flights that connect with Reykjavík City Airport (REK) are offered by Air Iceland Connect. In winter there are around three–four daily flights a day, and there are more in summer. The journey takes around 45 minutes by air, and on a clear day, there is no better way to get a momentary glimpse of the beautiful interior. Air Iceland Connect also flies five times a week to and from Vopnafjörður (45mins) and Thórshöfn (1hr 15mins). At present, the only scheduled direct international flights to and from Akureyri connect with Greenland, although on occasion, one may find a temporary flight connecting with London Stansted.
Year-round, the bus company Strætó offers a daily service to and from Reykjavík (6hrs), Egilsstaðir (4hrs) and Húsavík (1hr 15mins). In summer, each line increases to two to three trips a day. They also operate buses to and from Siglufjörður (1hr 15mins) via Dalvík (45mins) and Ólafsfjörður (1hr) three times a day.