The country's westernmost city is both beautiful and constant: what more could one ask?
Heck, we love this place. We're sops to its architecture, its sense of past times in Fotér, its museums and pubs and restaurants, its very proximity to the lungs of the Lovér Hills and Lake Ferto. We even love its title, 'Most Faithful City' (Civitas Fidelissima), a reference to a post-Trianon referendum of 1921 when its citizens elected to remain part of Hungary rather than be subsumed into Austria. Beautiful and constant: what more could one ask?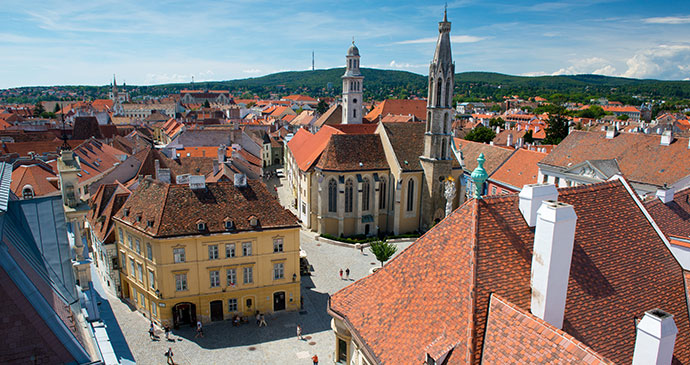 Sopron is known as the 'Most Faithful City' © Fabio Lotti, Shutterstock
The country's westernmost city – pushing a bulge of border into Austria up to the foothills of the Alps – was settled first by the Celts and then the Romans, who called the place Scarbantia and thrived on the trade route known as the 'Amber Road' running between the Baltic Sea and the Adriatic. When the Magyars came they named it 'Suprun' after a contemporary county ruler, and merchants flourished throughout the medieval period. Unlike so much of the architecture further east, what was built here stayed built for the town remained untouched by Mongols and Turks. The slings and arrows of World War II left more considerable marks, but a committed programme of restoration put Sopron's houses in order – a programme that was deservedly rewarded with the Europa Award for preservation in 1975.