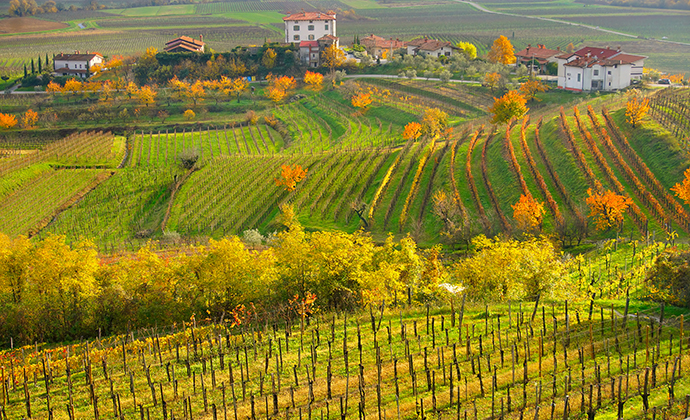 Vineyards of the Collio, home of Friuli's acclaimed white wines © Luciano Mortula, LGM Shutterstock
This lovely rolling hill region along the border of Slovenia which produces Italy's finest white wines.
The pretty hills north and west of Gorizia, the Collio (or Brda in Slovenian) resembles a patch of Tuscany that got away. Olive trees grow along the edges of the vines, cypresses and fruit trees, woods and little bodies of water that attract wildlife and maintain biodiversity. There isn't much in the way of sights: just lovely landscapes for touring with lovely hotels and agriturismi, superb food and some of the finest white wines on planet Earth.