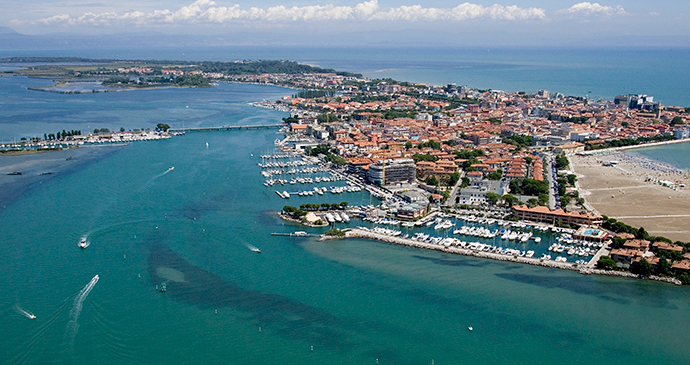 Grado is one of the Adriatic's premier resorts © PTFVG
Even in Italy, Grado isn't as well known as it deserves to be.
Grado is 'Little Venice', another safe lagoon city founded by Roman refugees in the dangerous Dark Ages. It never achieved the incredible destiny of the big Venice, but as a centre of ecclesiastical power at least it survived. Now, Grado's destiny is to be one of the most attractive beach resorts on the Adriatic. Even in Italy, it isn't as well known as it deserves to be. The 'Golden Island' reigns as the queen of its own lagoon, sprinkled with 30 islands large and small and 3km of golden sandy Blue Flag beaches. Best of all, it's a real place, with a historic centre that goes back to Roman times, a couple of canals to remind us that the Venetians once ruled here, and some fascinating monuments from the earliest Middle Ages.