The boat rises and falls up to 3m on the swell and ricochets off the quay only to be catapulted back towards the jetty as it strains on its moorings.
The journey that everyone who comes to the Faroe Islands wants to make is the combination of bus and ferry that leads to the country's two most remote islands: Svínoy and Fugloy. Indeed, much of the attraction of these two last places far out in the North Atlantic lies in the getting there.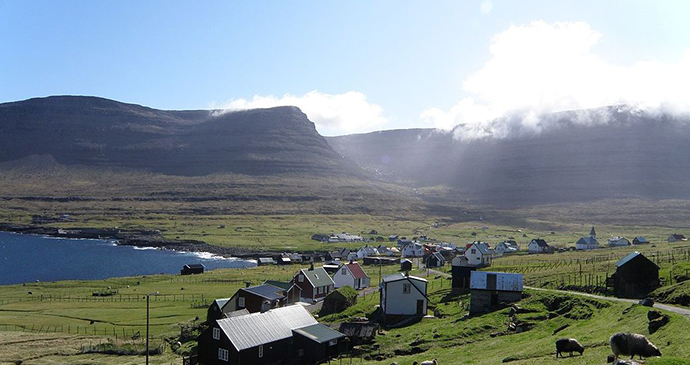 The weather in this exposed northeastern corner of the country often plays havoc with timetables and arriving here at all is a major achievement. A journey out here is not something to be undertaken on a whim; it requires careful planning, perseverance and, not least, a large amount of luck.
In a strong tide, the roughest parts of the journey will be when the boat turns out of the sheltered Hvannasund sound to pass through the narrow stretch of water, Svínoyarfjørður, between Bergið on southern Viðoy and Tangarnir on Svínoy, and particularly the final stretch across the open water of Fugloyarfjørður between Svínoy and Fugloy when the boat, quite literally, bobs like a cork.