Lose yourself in the world's largest maze.
Argentinian writer Jorge Luis Borges was always fascinated by labyrinths, and in 1977 his Italian publisher Franco Maria Ricci made him a promise: he would create the largest one in the world. Designed with Pier Carlo Bontempi and Davide Dutto at Masone, Ricci's family estate, the 8ha square labyrinth opened to the public in 2015. Consisting of 3km of paths lined with 200,000 bamboo plants, it's set within an eight-pointed star reminiscent of the planned Renaissance city of Palmanova in Friuli.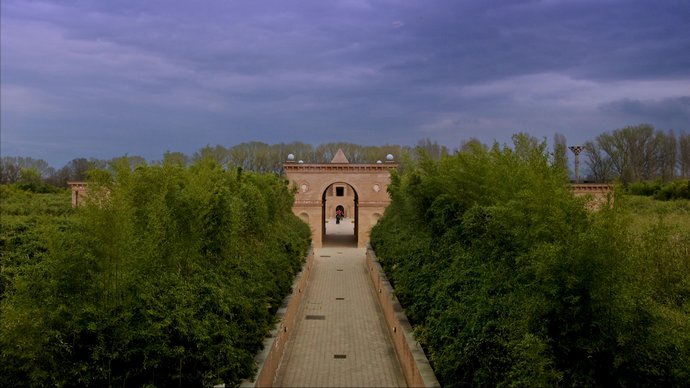 The handmade brick buildings in the centre of the maze (which you can reach without going through all the turns) were inspired by writings on Utopia over the centuries. They house a museum with Ricci's rich, eclectic art collection (the Carracci, Luca Cambiaso's Venus Blindfolding Cupid, Houdon, Thorwaldsen and Art Deco pieces to name just a few) and books, including a copy of everything Bodoni ever printed. There's a bistro and cafe, run by the Spigaroli brothers of the Antica Corte Pallavicina, and if money is no object there are two palatial art-filled suites, available by request.