In 1999, UNESCO designated St-Émilion as a World Heritage Site for being 'an outstanding example of a historic vineyard landscape that has survived intact and in activity to the present day'. Set in a natural amphitheatre, mellowed to the colour of old piano keys, this Dordogne town has been restored to its former beauty. But leave your high heels at home: lanes called tertres, unevenly paved with granite blocks from Cornwall (the ballast of England's wine ships), are so steep that handrails have been installed down their centres.
For all that, St-Émilion keeps its greatest secrets underground – not only the ruby nectar in its cellars, beloved by medieval popes and English kings, but Europe's largest subterranean church. Ideally arrive early to avoid the crowds of day trippers, or stay overnight.
What to see and do in St-Émilion
Entering the town from the south on the D122, you'll pass a public park built around the Maison Gaudet, home of the Girondin deputy Marguerite-Élie Guadet, who managed to flee Robespierre's executions in Paris with seven other Girondins. They hid out for nine months in St-Émilion, but all but one were eventually captured by Robespierre's henchmen and guillotined – ironically, only a few days before 9 Thermidor, when Robespierre himself got the chop. Across the road, rising abruptly out of a vineyard, the Grandes Murailles, a 20m wall with ogival arches, is all that remains of a Dominican monastery built in 1287; as it was outside the walls, it was easy prey for a marauding French army in 1337.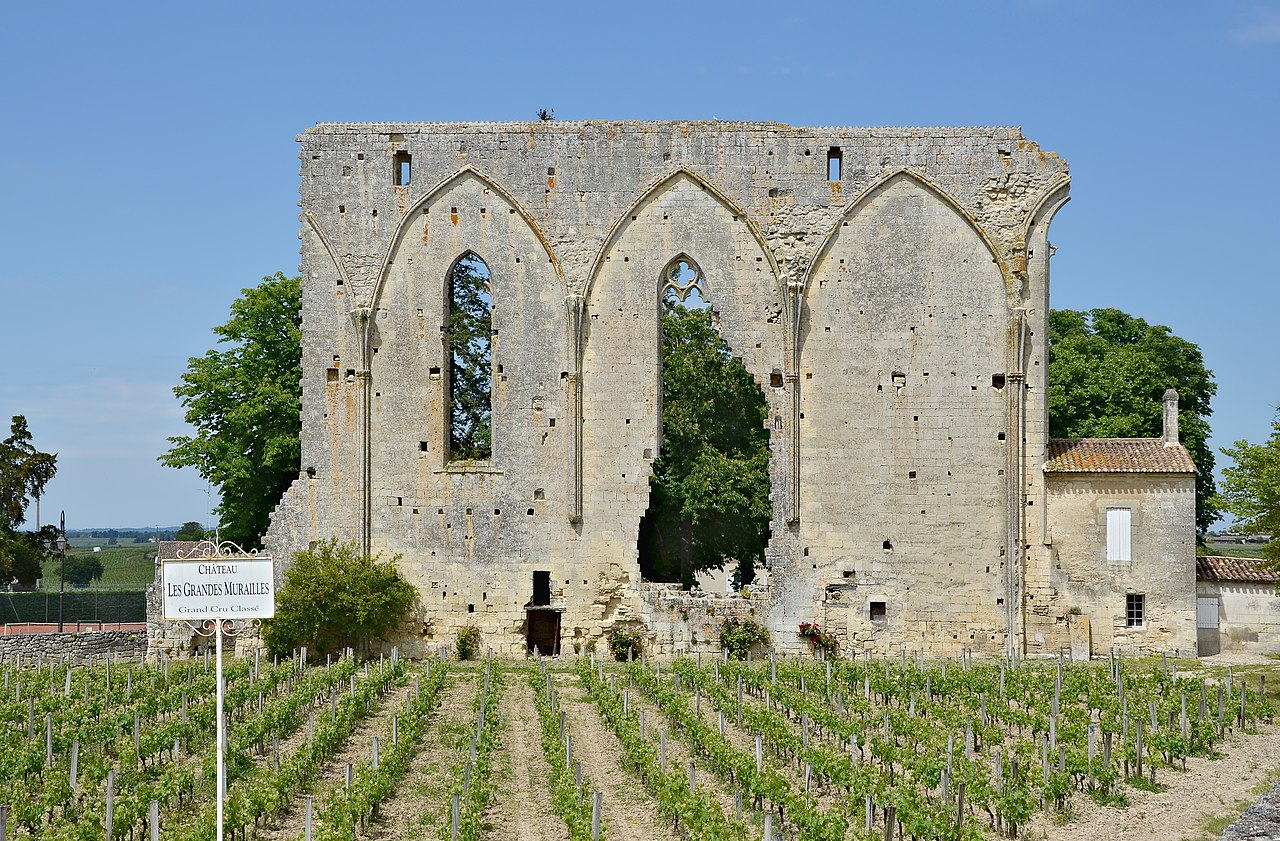 Just beyond is the main entrance to St-Émilion, the Place Leclerc. Take the first left to see the substantial remains of the once-sumptuous Palais Cardinal, built in 1316 by the Cardinal de Ste-Luce, nephew of Pope Clement V. Continue up Rue Gaudet, where just beyond Place du Chapitre the Dominicans rebuilt their Couvent des Jacobins, after a donation in 1378 by the English Lieutenant of Aquitaine, Jean de Neville. Until the Revolution, this church held the town's main pilgrimage attraction: a statue of St Valéry, patron of St-Émilion's vintners (now in the Collégiale). Brides would gently wipe the statue with their handkerchiefs while wishing to become pregnant; Valéry's exact role in the matter was the cause of many pleasantries.
Further up, where the street forks, take Rue des Cordeliers for the Commanderie, an old Templar outpost (now a hotel) and the Cloître des Cordeliers, built in 1383. The pretty twin-columned 14th-century Franciscan cloister is a peaceful place – and this being St-Émilion, it's now used as a wine bar, while the former church is a huge wine and gift shop. Some 20m below is an astonishing termitary of 3km of tunnels, where since 1892 they have aged bubbly and slightly sweet Crémant de Bordeaux, invented by a Monsieur Meynot, when there was a slump in wine sales. Book tours and tastings via the Les Cordeliers website, or take an electric tuk-tuk tour, which includes an above-ground tour of St-Émilion.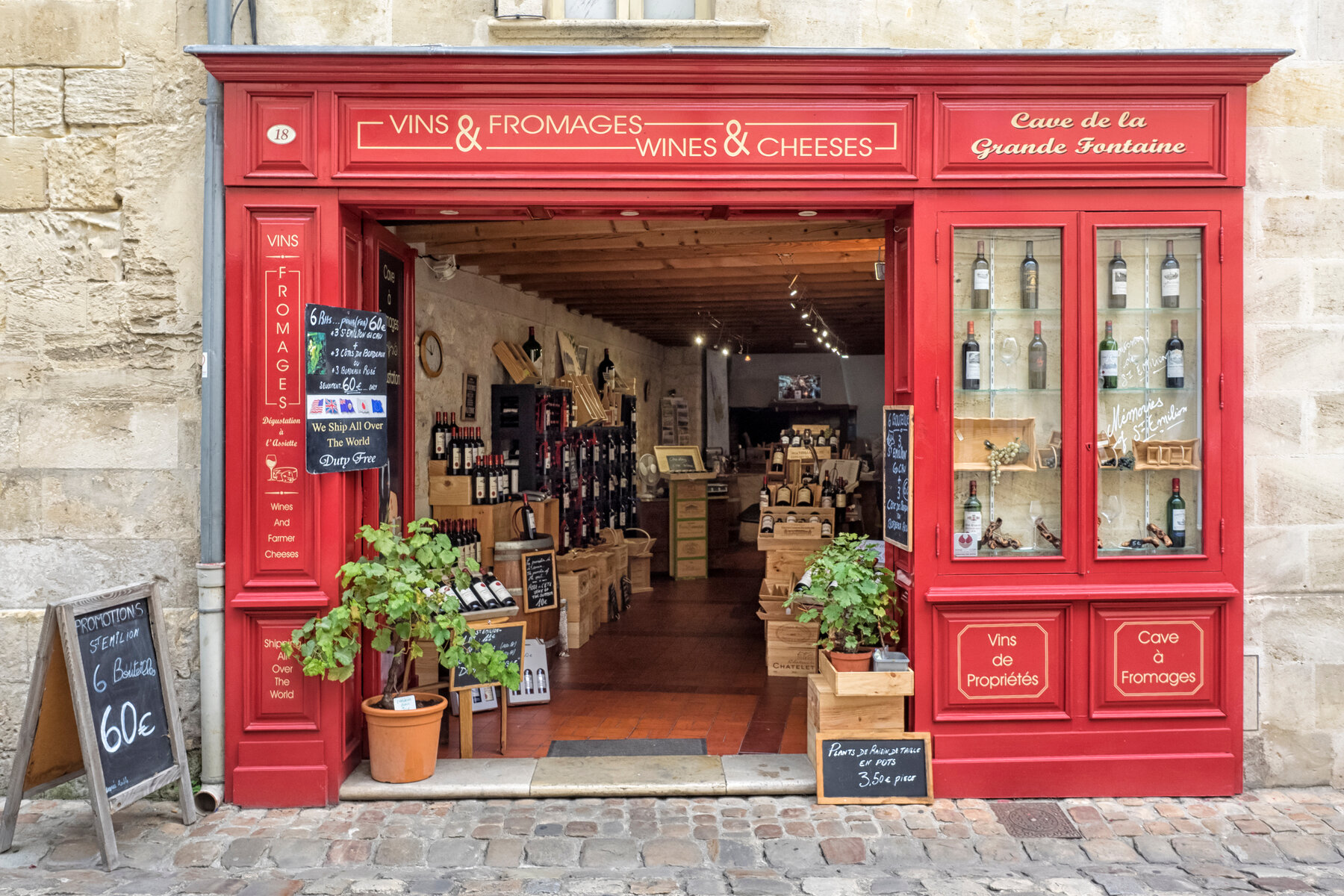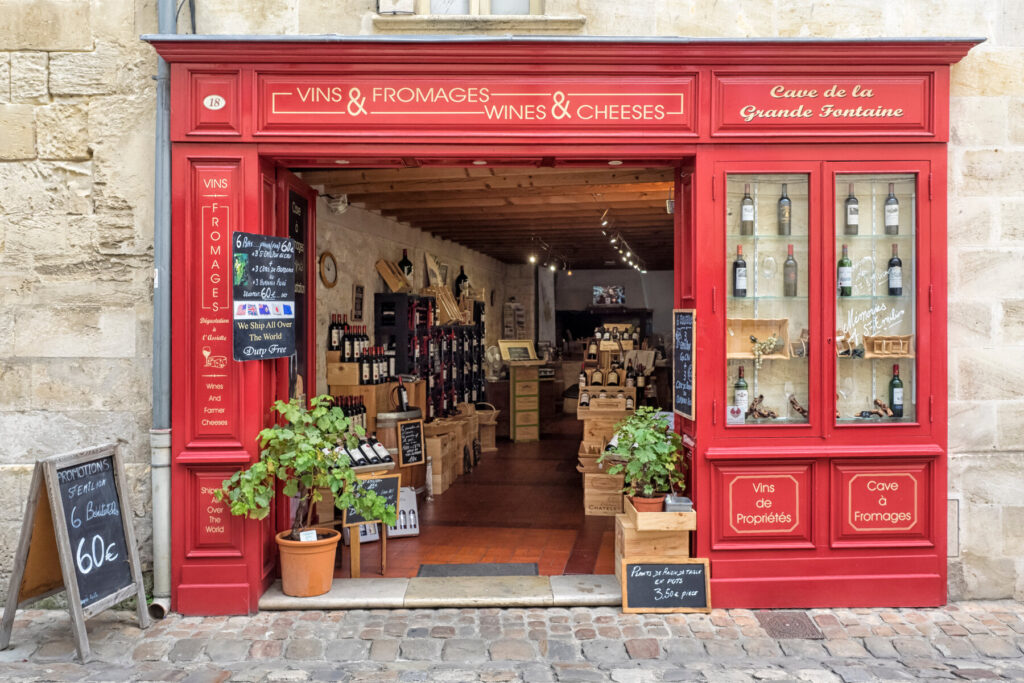 Backtrack to Rue Gaudet and Rue de la Cadène, which soon passes under the 16th-century arch of the Porte et la Maison de la Cadène, 'of the chain', by which a street could be quickly closed off in case of emergency. Note the half-timbered house on the left, decorated with a pair of grotesque heads and dolphins. Further up, Rue Gaudet runs into Place du Marché, a magnificent urbane stage set built over the town's first cemetery, its cafés shaded by a Liberty Tree planted during the 1848 Revolution.
Travel to St-Émilion
St-Émilion's train station, on the Bordeaux–Sarlat TER line, is 2km away, but from April to October you can book a tuk-tuk shuttle to collect you. Buses 314 and 315 run year-round from Libourne station to St-Émilion; in summer bus 302 links Bordeaux direct to St-Émilion via Libourne.
The beautiful vineyards and lanes around St-Émilion make for a fun spin on a bike; hire one at the tourist office or at Les Bicyclettes de Saint-Émilion. There's free parking at the Parking de la Gendarmerie and payable car parks closer to the centre by the Collégiale and Place Bouqueyre.