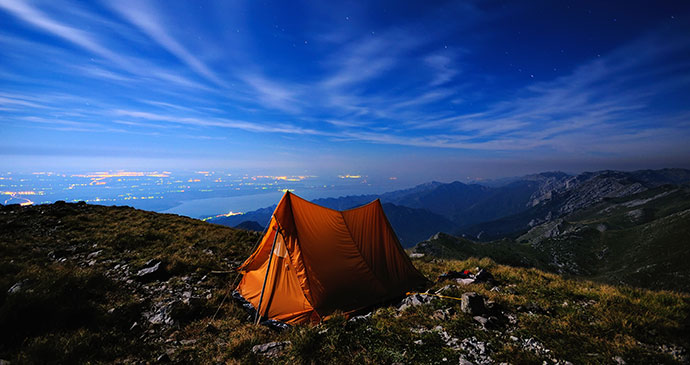 Camping in North Velebit National Park © Croatian National Tourist Board
This vast mountain range contains two national parks which play host to around 500 brown bears as well as several species of eagle.
The Velebit range – covering 2,000km² and stretching over 100km from Senj to Zadar – contains two national parks, Paklenica, to the south, and North Velebit, between Senj and Karlobag, to the north. Of the two, North Velebit is the more remote, and far and away the least visited – it only achieved national park status in 1999, and development of any tourist infrastructure is still in its relative infancy. You can reach the Zavižan and Alan mountain huts by minor roads, and there are marked hiking trails to both these and other points from the coast.
The park is home to the notoriously people-shy brown bear, wild boar, lynx, wild cats, red and roe deer and several species of eagle; a wide range of rare and protected plant species; and one of the fifteen deepest caves in the world.